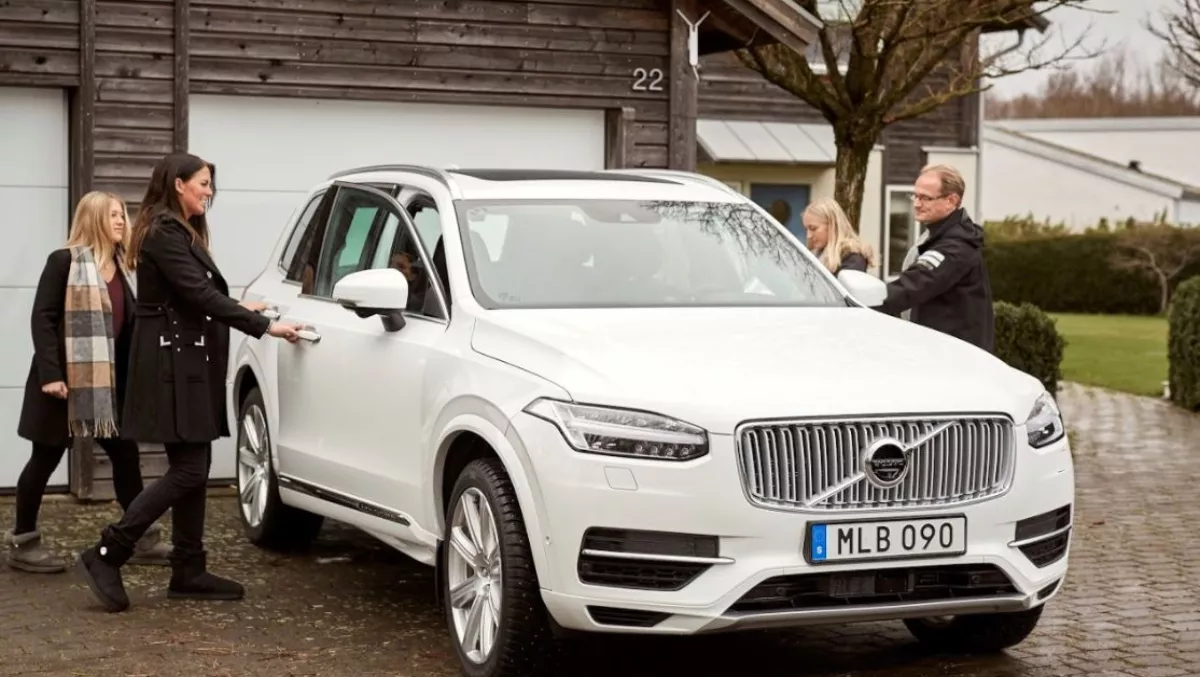 Volvo lets 100 families to test fully autonomous vehicles
FYI, this story is more than a year old
A world first autonomous driving initiative has launched which will ultimately see 100 families testing fully autonomous vehicles on public roads in Sweden.
The first two families from the Gothenburg area have now received the specially equipped Volvo XC90 SUVs with which they will support the Drive Me project.
Three more families will follow early next year, and over the next four years, up to 100 people will be involved in Drive Me.
The families will contribute to Drive Me with invaluable data by allowing engineers to monitor their everyday usage and interaction with the car, as they drive to work, take the children to school or go shopping for groceries.
Volvo's NZ general manager Coby Duggan says the human-centric trial is unique as it involves families driving in a real-world environment.
Duggan states that "The Drive Me project is a significant milestone in the development of autonomous driving technology and one that will one day help make roads safer for Kiwi families.
"Volvo expects to have a fully autonomous car commercially available by 2021 and the data which is collected in the Drive Me trial will play a crucial role in the development of these vehicles."
Alex Hain, one of the first people to receive their vehicle says the opportunity to be part of the trial was too good to pass up.
Hain stating, "It feels great to be a part of this project.
"We get the chance to be part of developing technology that will one day save lives."
Drive Me will involve real customers testing the different stages of driver assistance and eventually fully autonomous technology.
The families in the trial have received Volvo XC90s fitted with Volvo's latest technology as well as an array of cameras and sensors to monitor their behaviour and provide the car with information on its surroundings.
During these first stages, the families will keep their hands on the steering wheel and supervise the driving at all times when using their cars. But, over time, all participants in the Drive Me project will gradually be introduced to more advanced levels of assisted driving, after receiving special training.
Even then, testing these more advanced cars will initially take place in controlled environments with supervision from a Volvo safety expert.
No technology will ever be introduced if there is any question over its safety.
This means Volvo continues to develop autonomous cars with the same care and thoroughness that has established it as the manufacturer of some of the world's safest cars.
Related stories
Top stories