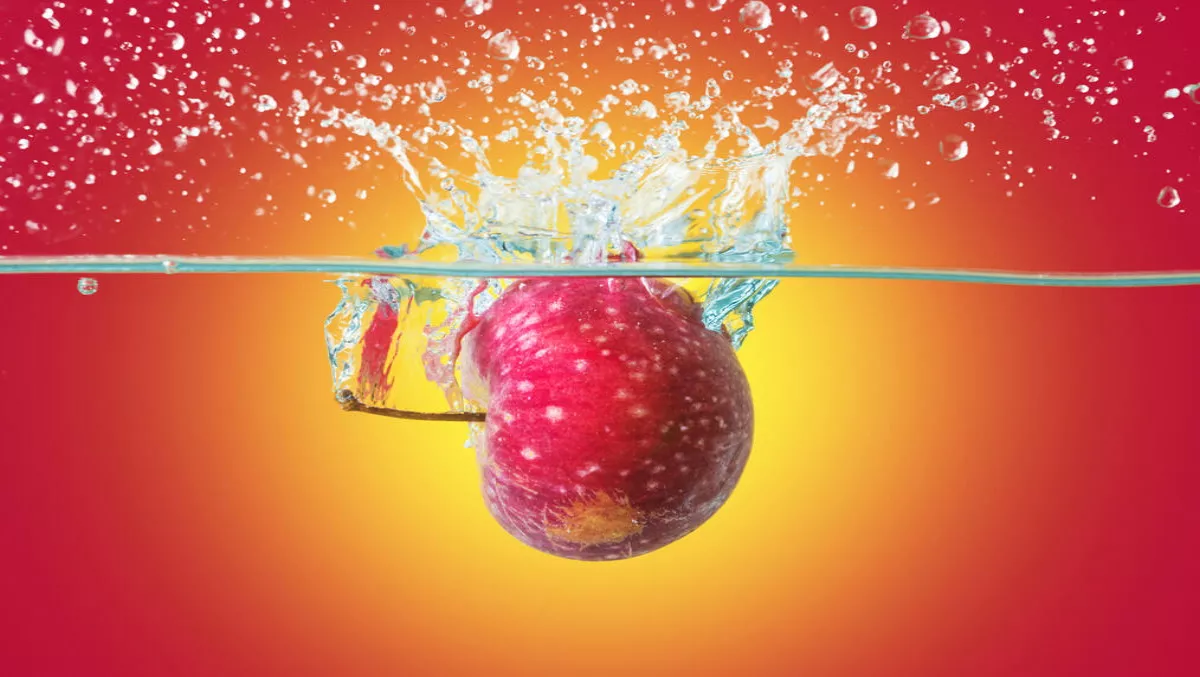 17 different types: Is this Apple's dongle bongle?
Wed, 9th Nov 2016
FYI, this story is more than a year old
Apple's new MacBook is gorgeous. But by limiting connectivity options and offering dongles, Apple are attracting the ire of many MacBook users.
Many are going online to vent their anger at this dongle bongle. They may have good reasons too. Apple now sells a staggering 17 different types of dongles.
Juggling these to get a widget to connect to a new MacBook is likely to be about as much fun as a D.I.Y Cranial lobotomy.
Apple have long been one of the more innovative players in the personal computing market. They were the one of the first to kill serial and parallel ports, replacing them with USB.
It was a sensible move. Serial ports and parallel ports were the stuff of end-user nightmares. Replacing these with ports that all but self-configured was a welcome relief for many. In short, Apple replaced inferior tech with something far more superior.
Moving forward 20 years, Apple have consolidated ports on their MacBook range. Standard USB type A ports are gone, replaced with USB C and Thunderbolt.
There are some benefits to USB C. It allows users to plug in a cable without having to worry about it being the right way up. The other connectivity option - Thunderbolt - also opens up high bandwidth connectivity options. Adding an external GPU or other bandwidth heavy component is possible using Thunderbolt.
So if USB C and thunderbolt are so compelling, why is there a giant dongle - sized storm brewing?
Apple users tend to have plenty of USB Type A and Micro USB widgets they want to use. Apple's solution – dongles that connect to a USB C or Thunderbolt port – get perceived as an annoyance. This comes down to them being another bit of gear to lose and an extra cost. Apple users cannot even plug their shiny new iPhone 7 into the MacBook Pro without a dongle.
There are good reasons why MacBook users are so irate. Dongles get lost; they're often forgotten or broken. They can also get unplugged in the middle of a data transfer, and so on. Dongles also add an extra layer of complexity. When something doesn't work, Mac users will now need to identify it. Is it is the peripheral? cable? port? Or dongle? It isn't hard to see what everyone is getting so worked up about.
This has to be bit of a shock for Apple fans who've boasted about Apple computers that just work. Now they're experiencing they joys of juggling dongles and cable clutter.
Catering for everyone's connectivity is always bit of a mission. This has seen Apple stocking a whopping 17 different types of dongles. This isn't helping their image of Macs as computers that "just work".
Apple is likely to get proven right over the longer term. Peripheral makers will migrate to USB C. This will render dongles into little more than a footnote in computing history. For now, dongles are often the best option available for many MacBook users.