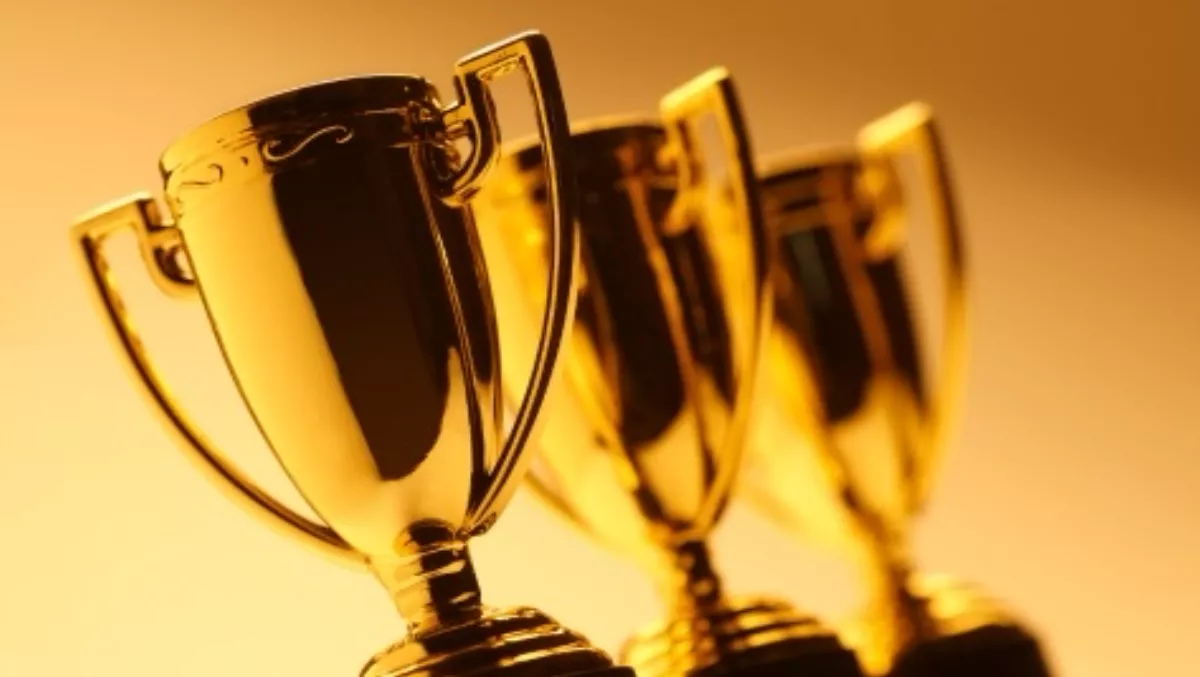 3 top students take home Intergen award
By Catherine Knowles,
Fri 5 Jun 2015
FYI, this story is more than a year old
Intergen has announced the winners of the Intergen Young Achiever Awards, which aims to showcase students who are displaying strong academic performance at a tertiary level.
The award is sponsored by Intergen and acknowledges the success of three best performing students in INFO101: Foundations of Information Systems at Victoria University of Wellington.
This paper has 1,300 students enrolled each year and is the mandatory first-year course for undergraduate students across a wide variety of disciplines, including commerce, information technology and law.
First place in the Intergen Young Achiever awards went to Victor Mangan, who received a Microsoft Surface 3.
Second place prize winners, Gus Umali and Angus Allan, received Microsoft Lumia Windows Phones.
The top three students have also been invited to join Intergen's 2016 graduate intake at Intergen's annual bootcamp.
Simon Bright, Intergen CEO, says, "As an employer in the IT sector we believe it is our role to be encouraging graduates into IT roles in what is a resource constrained industry. As such we are delighted to be sponsoring the Intergen Young Achiever awards.
"It is important for us to reward the future stars of the New Zealand IT industry as they start thinking about what a career in technology might look like, and to play a role in showing newcomers to IT what a career in the industry might look like."
In sponsoring these awards, Intergen hopes to further its reputation for introducing promising young professionals to the growing New Zealand market.
Simon Park, Victoria University of Wellington INFO101 course co-ordinator, says, "Intergen has been engaging with the school of information management, the Victoria University of Wellington for the last five years.
"We wanted to have a practitioner coming to deliver guest lectures and to share industry insight and Intergen was the perfect company to fill this role.
"Then CEO, Simon Bright worked together with us to establish the Intergen Young Achiever Awards last year, and it had a fantastic response from our students."