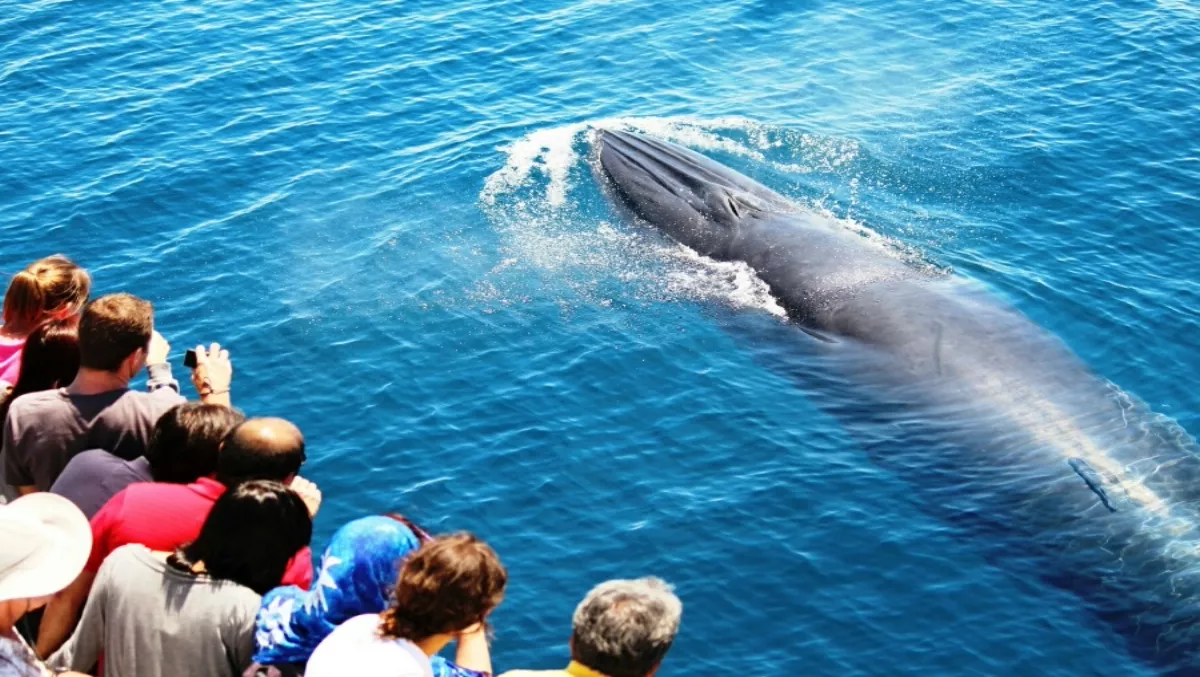 360 video technology makes a revolutionary splash in NZ marine research
By Sam Worthington,
27 Jul 2016
FYI, this story is more than a year old
New video technology is currently revolutionising marine research in Auckland's Hauraki Gulf Marine Park.
Auckland Whale & Dolphin Safari are taking advantage of these technologies, using Samsung Gear 360 products to capture 360° footage of marine mammals in their natural environment.
The excursions have been operating out of Auckland for the past 15 years, with their vessel 'Dolphin Explorer' the primary research platform in Auckland. For marine life enthusiasts unable to take the tour, this technology also provides an incomparable opportunity to take a virtual tour out to sea.
Andy Light is captain of the Dolphin Explorer, he's been testing out the new technology since it was released. Light is very excited about the opportunities it presents for both tourism and marine research nationwide.
"Previously, we have only been able to identify and document the behaviour of these animals through still or video photography, where it seems no matter which way you point the camera, you can never get the full picture," says Light.
"The ability to capture an environment in 360 at the control of a smartphone completely revolutionises the way that data about these animals can be collected," he adds.
Such incredible video content also enables the organisation to reach a much broader audience for future passengers and funding prospects.
The company already has a DJI Phantom 2 Vision Plus drone and an OpenROV underwater camera, which they use whenever possible.
However, the new evolution in their technology came about during a recent VR event.
"I was blown away just by what they had at demo stage," comments Light.
"Once I saw how accessible the 360 camera was, I thought, 'Why can't we do that?'I even took the headset into our local after work the other night – everyone wanted a turn!"
Auckland Whale & Dolphin Safari believe the data the Gear 360 can eventually help them to collect is priceless.