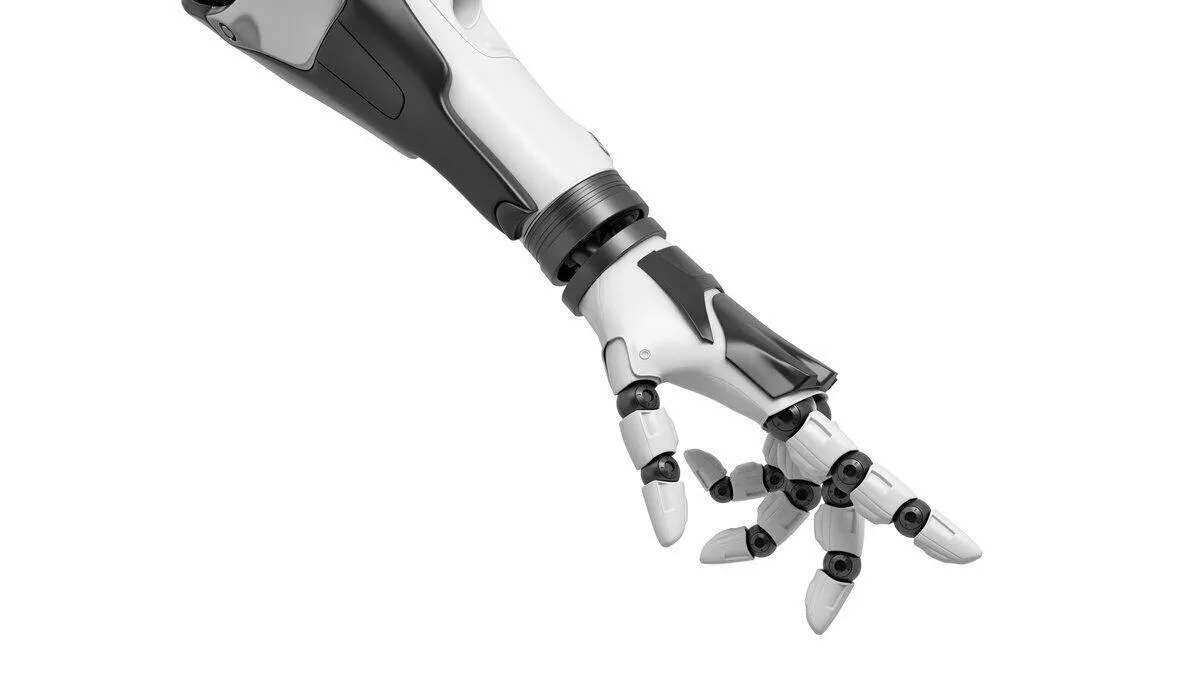 3D printed bionic hand advances robotics as we know it
By Catherine Knowles,
Tue 19 Nov 2019
FYI, this story is more than a year old
Designers and engineers of WMG, University of Warwick and the UK industry have created a bionic hand within 10 hours that is able to grip using a moveable thumb. The team was able to entirely 3D print the device with embedded electrical circuitry to seamlessly connect sensors and actuators.
The IMPACT project, led by Iterate Design and Innovation, in collaboration with WMG, University of Warwick, C Enterprise (UK) and Printed Electronics, was made possible thanks to a grant of nearly 900,000 from Innovate UK, with the aim of developing a 3D printing technology with the ability to print plastic products with integrated electrical circuitry, a capability which they have demonstrated in a bionic hand.
The IMPACT hand has taken inspiration from a similar model developed by Ambionics Ben Ryan, whose son had his forearm amputated after birth and decided to make him a new one.
The IMPACT team have taken this design further by embedding the electrical circuitry linking the motion controlling muscle sensors with the motors and battery into the structure of the bionic hand, thus providing a durable and aesthetic solution.
Engineers at WMG, University of Warwick have tested the durability of the printed electrical circuitry to understand how well they will endure the bending and flexing that they might experience in use.
They also developed a website so that people can interact with the manufacturers to order a 3D Printed hand, allowing them to insert the measurements of their arm, and select what colour they want their hand to be, providing them with a tailored and personalised product. According to the team, 10 hours from order, the hand will be printed with the sensors inbuilt ready for use.
Within the project, Iterate Design and Innovation developed the design of the hand, including the integration of the electrical circuitry and sensors. Printed Electronics developed the technology for printing the electrical circuitry within the 3D Printing process and C Enterprise (UK) developed the multi-axis, multi-material 3D printer that enables the hand to be realised in 3D.
WMG University of Warwick Dr Greg Gibbons says, "WMG are delighted to be a partner in the IMPACT project, helping to deliver this innovative and revolutionary technology, which is undoubtedly helping put UK PLC at the forefront of 3D Printing research and development globally."
Project Lead and MD of Iterate Design + Innovation Gethin Roberts, says, "The IMPACT project has resulted in the creation of an exciting new technology that has the ability to print electro-mechanical parts and assemblies, which weren't previously possible. Through laying down conductive ink tracks within polymer structures means that parts produced are fully functional straight off the machine bed; offering huge productivity benefits."