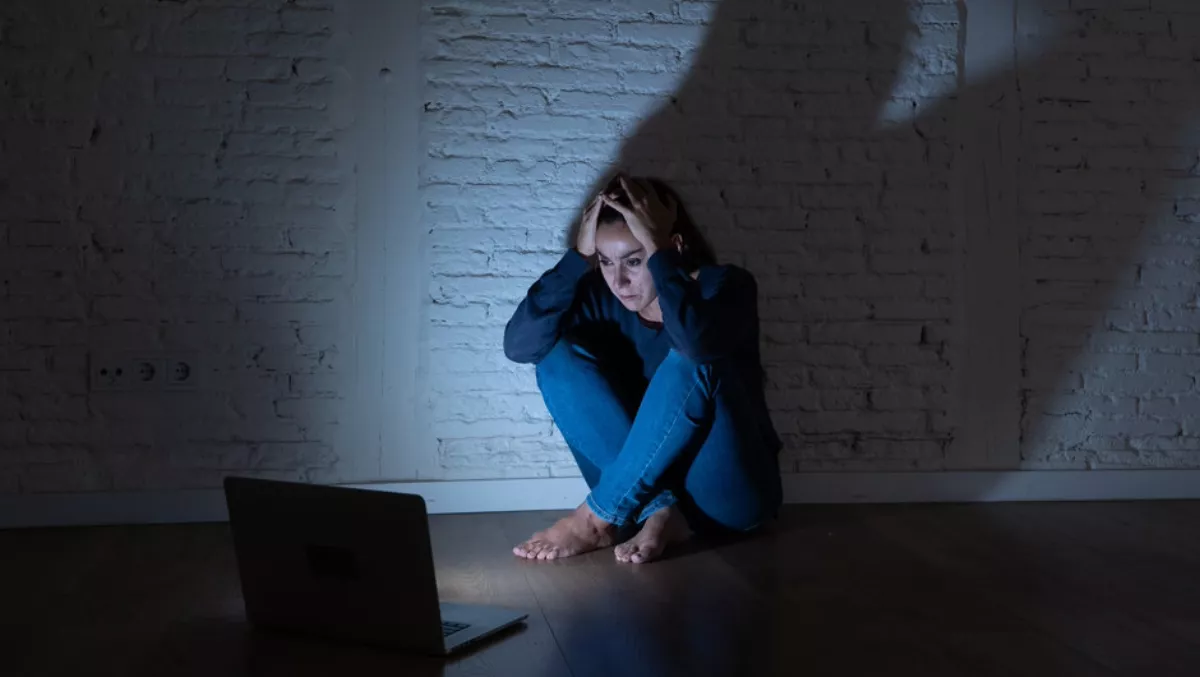 $444 million: The devastating cost of cyberbullying in NZ
FYI, this story is more than a year old
Can you put a dollar figure on the damage cyberbullying causes New Zealanders? One economist says that cost is around $444 million every year.
Not only is online harm affecting adults and children alike, the costs of dealing with that harm are extensive.
In the past cyberbullying has only been measured in terms of social cost and personal harm, but economist Shamubeel Eaqub says the problem is much wider than the individual person who was targeted.
"Typically, we think of harm from cyberbullying as affecting an individual victim, but there can be societal and even economic impacts. Our ability to communicate facilitates trade, transfer of knowledge and deepens social connections," says Eaqub.
That $444 million figure takes into account loss of life, time and resources used to help bullying targets (such as hotlines, police, education), and how many people would pay to avoid cyberbullying.
The figure doesn't even include longer-term costs of cyberbullying on mental health, physical health and productivity. If it did, it's likely the cost would be much higher, Eaqub says.
Eaqub and Netsafe estimated the economic costs in the Cyberbullying in New Zealand – Estimating societal costs report. The report is based previous research and survey responses from 1000 New Zealanders aged 18 and over.
It found that one in 10 adults have personally experienced online harm, and 64% are worried about how cyberbullying impacts society at large.
"Within the last year, more people report knowing a friend that experienced some online harm than report experiencing online harm themselves. Unsurprisingly, women, younger people and people from ethnic minorities reported higher levels of harm experienced," the report says.
60% had talked to a friend or family member as a result of some experience with online harm, but 31% had not done much about it.
Netsafe CEO Martin Cocker says online abuse and harassment causes significant harm.
"It frays community cohesion and places additional demands on services like health," Cocker says.
"What really stands out is the sheer size of the problem, and the way the burden falls upon friends and family. This report gives us a starting point to begin to understand the full impact of this behaviour here in New Zealand, and where to best focus interventions and responses."
The report says cyberbullying is associated with emotional and psychological conditions like stress, low self-esteem, and life satisfaction.
"Cyberbullying can be hugely impactful. The report shows that it can reduce educational achievement and has been linked to poorer health outcomes in some countries," adds Cocker.
The report also says that because the internet offers anonymity, cyberbullying is more intense than bullying in person.
It also suggests the following interventions:
• Destigmatising asking for help. 31% of those experiencing or witnessing cyberbullying did not seek help. • Investing in curriculum for schools. Young people are disproportionately affected by cyberbullying.
• Raising awareness of cyberbullying and where to seek help. Victims of cyberbullying are most likely to turn to their family and friends for help. Awareness of where to go for help would be valuable.
• International coordination of legislation and enforcement of cyberbullying.
Related stories
Top stories