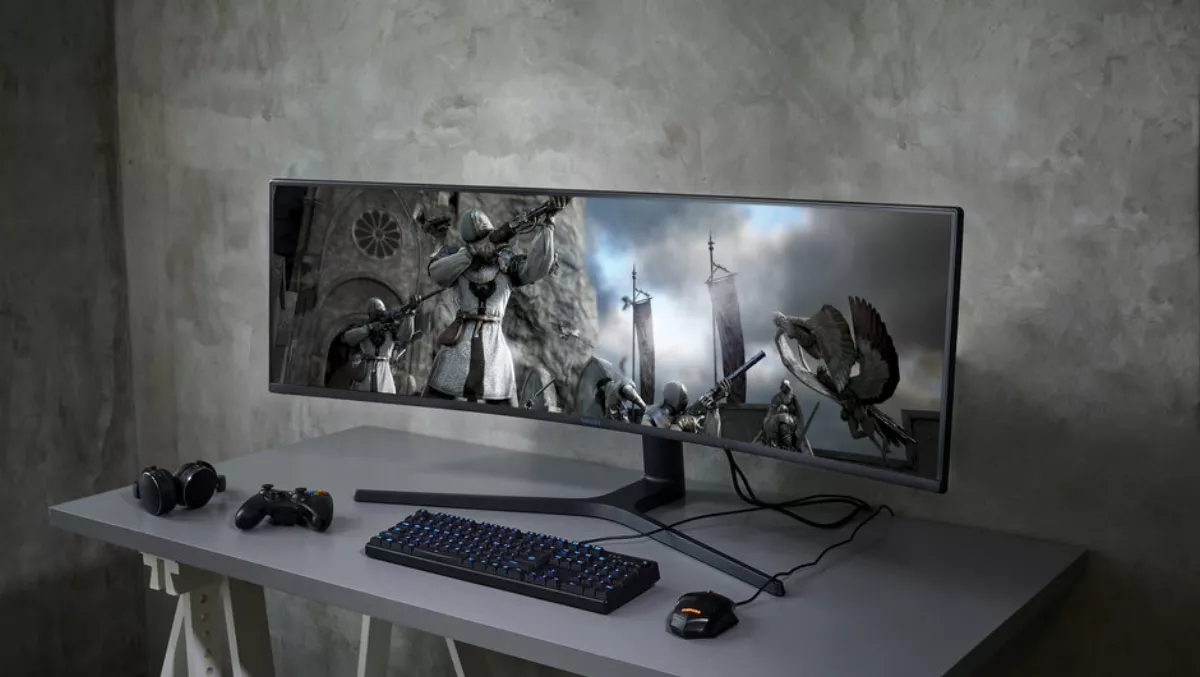 49 inches: Samsung's latest gaming monitor steps up to Dual QHD
FYI, this story is more than a year old
Samsung's gaming monitors will have a few extra inches around the waist this year, with the biggest one topping out at a whopping 49 inches (1.24 metres).
The Samsung 49" CRG9 is a curved monitor that houses a 32:9 aspect ratio for a wider field of view than ever before in superfine detail.
The CRG9's rapid 120Hz refresh rate and 4ms (millisecond) response time minimize image lag and motion blur, enabling the monitor to effortlessly keep up with fast-paced games.
What's more, 60Hz settings allow you to quickly and easily optimize performance via the onscreen display, without accessing the display settings menu. Supporting the overall look, CRG9's 5120 x 1440 Dual QHD display is equivalent in size to two 27-inch QHD monitors placed side by side. Samsung says this offers a better multitasking experience without the 'distracting' bezels that divide dual-monitor setups.
It also features AMD Radeon FreeSync 2 HDR technology reduces stuttering, screen tearing and input latency, and features Low Framerate Compensation (LFC) for 'seamlessly smooth gameplay', Samsung says.
There are a bunch of other features including multiple game modes for custom contrast, ratio, definition and colour (including Low Input Lag Mode) for fast response times).
The CRG9's PBP (Picture-by-Picture) functionality allows you to simultaneously view two video sources on the same screen, without compromising image quality.
For example, a user could watch a visually engrossing film while playing a favourite game at the same time (if you have the attention span to follow both…).
The CRG9 features one HDMI port and two display ports, as well as USB 3.0 and headphone connections.
And with any screen this big, eye strain might be a concern. The monitor's Eye Saver mode and Flicker Free technology minimise blue light emissions and screen flickering, allowing you to play longer and more comfortably, and with less strain on your eyes.
For those who aren't fans of such a massive screen, Samsung also announced two other monitors to be launched this year.
The UR59C is another curved screen at a smaller 32" size. It has a UHD display, 2500:1 contrast ratio and a full 3840×2160 4K UHD resolution with support for up to one billion colours.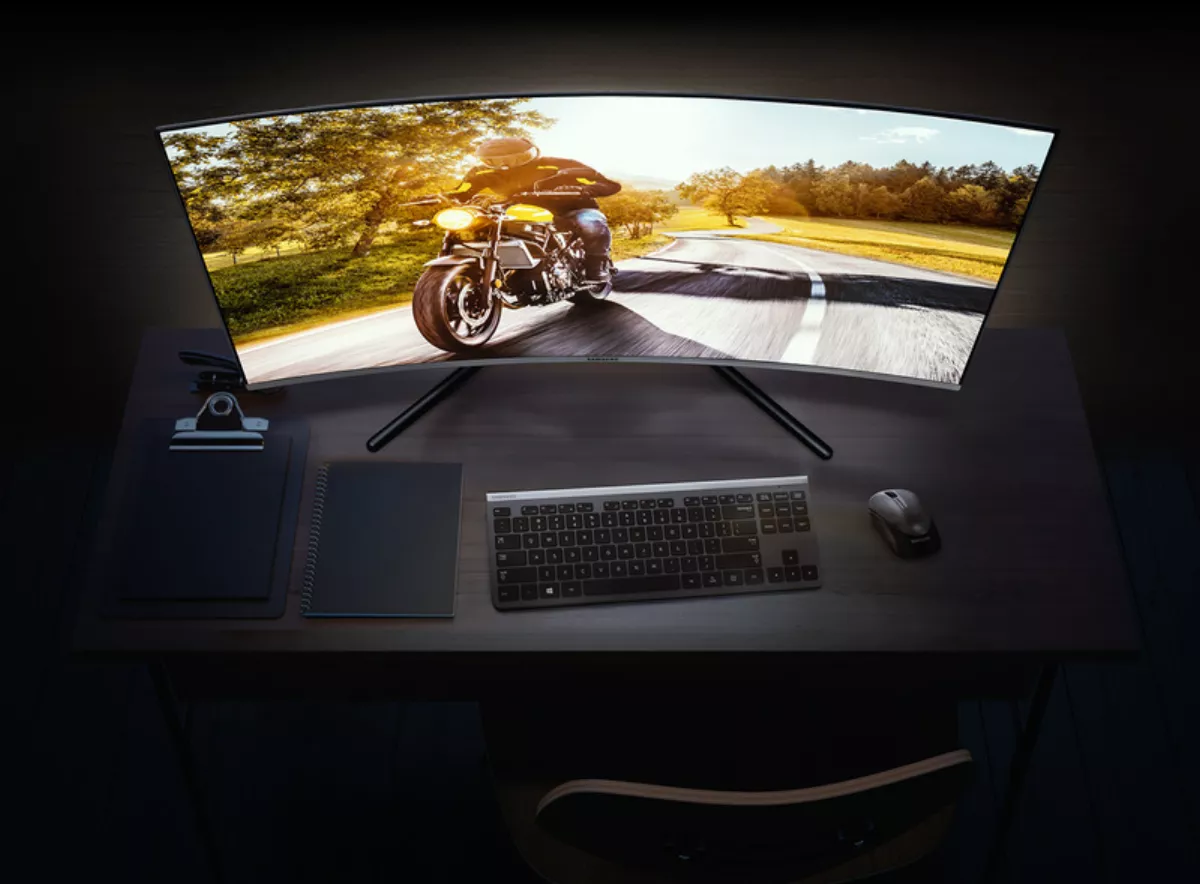 Finally, the Samsung Space Monitor lacks the curves but does feature a tiltable arm stand that can hide power and HDMI cables. This one is available in both 27" and 32", but there are differences between the two:
The 27-inch model offers QHD resolution for incredibly detailed, pin-sharp images, while the 32-inch model presents content in 4K UHD.