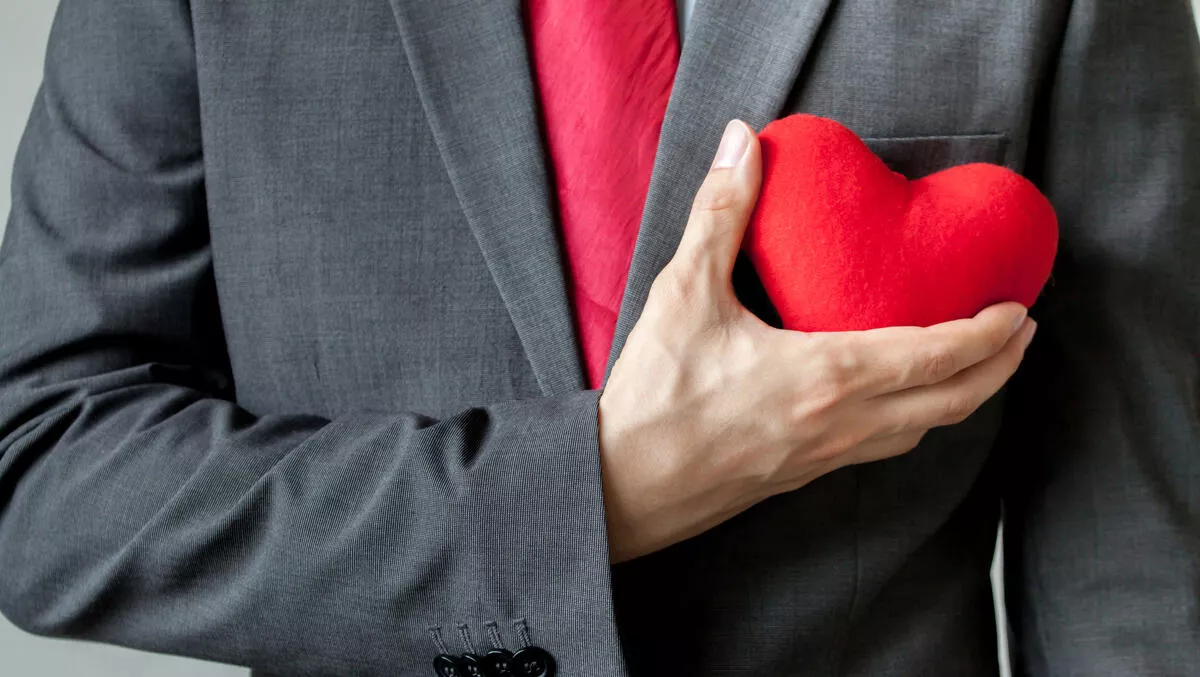 5 apps to help you win Valentine's day
Thu, 11th Feb 2016
FYI, this story is more than a year old
By Ashton Young, Editor
After Sunday the 14th of February – more popularly known as Valentine's Day, many of us will be wondering how the heck we ended up blowing $100 on a dozen roses.
Others will be celebrating the fact that their $100 is still firmly in their wallet following a Valentine's Day spent solo. Well, minus the cost of the pizza delivery, the cheap bottle of wine, the copious amounts of chocolate and the Netflix subscription to watch "The Notebook" and "Love Actually".
With that in mind, we've put together some handy apps to help you get through this momentous weekend relatively unscathed.
Tinder
In terms of dating apps, Tinder is without doubt the golden arches. This free dating app has become synonymous with singletons both young and old and with the largest number of active users, you're bound to find someone to spend the night with.
Who knows, if it all goes well you coul
d find yourself bragging to your kids in 10 years time about how tech-savvy you both were ("OMG we met on Tinder LOL").
Upon finding and matching with your date, you can move on to the next app.
Zomato
Despite sharing the same name, it's probably a good idea not to take your newly-found date to the all-you-can-eat buffet at Valentines.
Zomato is a restaurant-review app, which shows all the restaurants near you, the average price-range, their rating out of 5 stars (based on user reviews) and in most cases even their menus.
It is great for helping you secure that stereotypical candle-lit dinner for two.
Uber
Now you can't go on your date without a bit of Dutch courage, can you? You also can't drive with your new-found courage either, so it's best you organise another means of transport for you and your date.
Surrounded by controversy, taxi drivers have been protesting against Uber because their prices are so cheap for the consumer. I can't see anything wrong with that!
With Uber you can book your driver (even have a glimpse of their mugshot before you book), see exactly how far away they are and what's more, the payment is all digital. That is convenience.
Cloak
It's becoming increasingly popular and refuses to die, so no doubt while you've been out you've seen people toiling on their phones to take pictures of their food, drinks and faces while they 'check-in' to their location.
This has enabled the rise of Cloak, an app that uses this data to help you ensure you don't stumble across any unsavoury characters from your past – regardless of whether it's ex-partners, ex-parent in-laws or even family members.
Simply submit the Facebook details of the people you'd like to avoid and it will give you a rough idea of their last known location, so there will be no awkward or hostile confrontations at the all-you-can-eat buffet – unless you eat the last wonton of course.
iKamasutra Lite
It's come to the end of the night, you've been through all the hoops of Valentine's day, the fire is blazing between you and your Tinder date and you find yourselves alone in the bedroom. What now? Time to spice things up.
Lovingly written (and illustrated), iKamasutra brings thousands of years of extensive research into one sensual app.
There are more than a hundred positions covering nine categories (Novice to Kama Sutra Master) to try, helping you to stretch your limits and increase the chances of the one day bragging to your kids about your tech-savviness become a reality.
So there you have it, five apps to help you win Valentine's. Best of luck everyone and happy Valentine's Day!