15 Oct 2013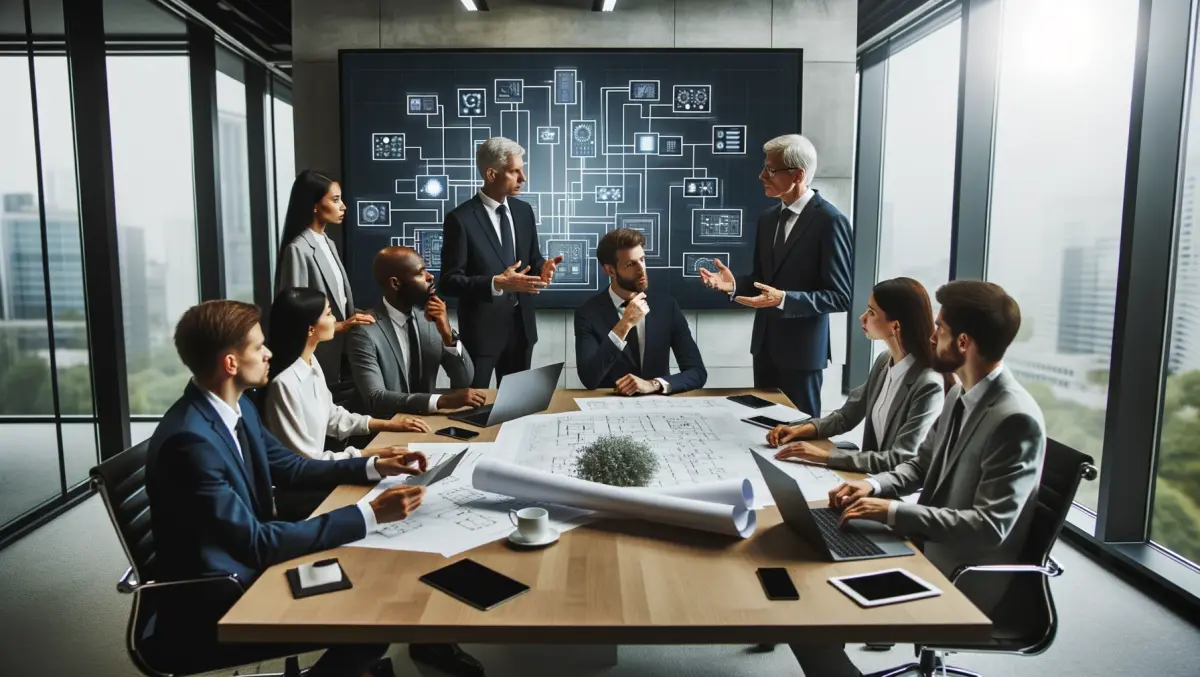 A look back at the EB Expo 2013
By Darren Price
From Friday 4th to Sunday 6th October Australian gamers descended on Sydney's Olympic park for their annual video gaming extravaganza, the EB Expo 2013.
The show ran for three-days, giving fans ample opportunity to get their hands on upcoming games from the likes of EA, Ubisoft and Activision; as well as the opportunity to try out the new Xbox One and PlayStation 4 hardware, ahead of their launches next month.
I spent two days at the show, attending the Friday and Saturday sessions. It was pretty full-on.
This was the third year for the EB Expo, the first being held on the Gold Coast and last year's event was held at the Sydney Showground, the same as this year.
Born from EB Games' annual staff conference, the expo is now the biggest gaming show in Australasia and thus attendance for any discerning gamer is a must.
Rather than three days of chaos like some of the other conventions that I've attended in the past (Armageddon, in the Aotea Centre, I'm looking at you), EB divides each day into a daytime and a twilight session.
The result means not only does EB Games get the opportunity to get even more people though the gates, it also means a more controlled expo environment for attendees.
At the end of each session everyone, even multiple pass holders, have to leave the show floor so the exhibitors get a chance for a quick chill out and to "reset" their stands. A cool idea, I think.
For such a busy place there was plenty of space to move about. Sure there was a nasty pinch-point by the Assassin's Creed 4 stand, but other than that, most of the time, there was plenty of space to get to where you wanted to be.
With the Sunday aimed at families, it meant even little kids could visit the show with parents worrying about them getting trampled underfoot.
My first stop was the Microsoft stand for a go on EA's Xbox One/Windows PC exclusive, Titanfall. As much as I've tried to like mech games, I've always felt like I was a man in suit walking around a miniature city shooting tiny people.
Titanfall gets over this by having players get into and out of the Titan mechs, the transition providing a sense of scale. In case you find the idea of running around a city getting trampled by dirty-great mechs a bit one-sided, don't worry. As awesome as it is blowing folks away in an armoured Titan, out of their mechs the pilots are extremely agile.
In a stark contrast to the relatively slow Titans, free of their machines, pilots can jump and use their jetpacks to climb up buildings. They can also wall-run. It is, I'm told, possible to cross the entire map without touching the ground.
By far the most interesting thing about Titanfall is that it is multiplayer only. There is, however, a narrative structure to the matches/missions. A brave decision, but I think we are going to see more of this.
Next, I was over at EA's stand for a go on the Paracel Island map with the new Obliteration game mode. Paracel Island is a large map with a few land masses separated by some pretty large bodies of water.
In Obliteration one team must plant bombs to destroy a series of targets whilst the other defends. One bomb is spawned at time with the bomb carrier becoming a luckless target for the opposing team.
If you've not checked out the Battlefield 4 beta yet, get onto it now. The Siege of Shanghai map is awesome; watch out for that falling skyscraper!
The afternoon had me over at the Assassin's Creed 4: Black Flag booth. Here I had my first go on a PlayStation 4, playing one of Assassin's Creed 4's naval missions.
It was a relatively small demo, and I didn't really play enough to get a good feel for the game. It was interesting, though, to seamlessly park my ship at the dock, get out and continue fighting.
The visuals, whilst nice, were not as good as I was expecting from the PlayStation 4; something I would notice with another triple-A next-gen title later on.
At the Ubisoft booth they were showing off a demo of Watch Dogs with the game's writer, Kevin Shortt. Watch Dogs is a game that I'm really looking forward to playing on the Xbox One.
The crazy mixture of Assassin's Creed's free running, Splinter Cell's stealth and Far Cry's action appeals to me no end. Along with the hacking and a huge open-world city to explore, Watch Dogs looks like being great fun.
In the downtime between the daylight and twilight expo sessions I got to have few goes on Forza 5 and FIFA 14 running on the Xbox 360. Whilst FIFA 14 looked amazing, even better than the great job that EA have done with the Xbox 360 version, I wasn't so impressed with Forza 5.
Don't get me wrong, it is still great-looking game, but it still lacked the level of anti-aliasing that I get on my PC. Saying that, it's not finished yet so we'll have to wait and see.
Day two of the show was a bit less hectic for me, although there were quite a few more people at the event. I still managed to cut my way through the crowds and to get a few more goes on some upcoming games.
The Xbox One's Ryse: Son of Rome takes game of the show for me. Not because it was the best game there, but because it was so much better than I thought it was going to be.
The E3 presentation and a few of the other vids I've watched suggested that the game had fail written all over it. But that is not the case at all.
At Microsoft's Xbox booth Ryse was Titanfall's awkwardly poor relation. Whilst fans were happy to queue for days (OK, an exaggeration) to play Respawn's multiplayer mech game, there were just four other people waiting in line for Ryse when I turned up.
I was partnered with a stranger for a taste of the game's co-op in a gladiator-style arena. For the next ten minutes I marvelled over visuals that actually were next-gen, whilst mashing hapless arena slaves with my shield and finishing them with my sword.
It was frantic and I didn't really know what I was doing; but I liked it and wanted to do some more. Ryse: Son of Rome is the Xbox One title that I'm most looking forward to right now.
Over at the Warner Entertainment I had the opportunity to sit down with Techland's Przemyslaw Mroz for a go on their upcoming free-running zombie game Dying Light.
I loved Techland's Dead Island and Dead Island: Riptide. Sure they both have their technical issues, but they do provide a superb bit of zombie-bashing action. Whilst the Dead Island games promote confrontations with the living dead, Dying Light is the polar opposite.
Dying Light is all about getting through, around and over hordes of zombies. The less you have to do with them the more likely you are to survive. Yes, you can still melee them, and even high kick them, but this is really to get them out of your way as you run the gauntlet to safety.
Being careful is what it is all about, especially at night; as I found out. It's an interesting concept that takes a bit of getting used to. The desire to stop and hack up some zombies is a strong one, and one that kept on getting me into trouble.
I also got a chance to take a look at a couple of the show's publisher presentations. The huge EB Arena, decked out with some more-sensible elevated seating this year, played host to a number of presentations and live gameplay demonstrations on the huge screen.
I checked out the Xbox presentation, whereby Microsoft Australia showed off Forza 5 and talked about the inclusion of the Bathurst track in the game.
Nothing that I've not seen before, but it did look cool on the big screen.
The newly-minted Bethesda Australia also showed of their upcoming wares with a video of Elder Scrolls Online, touting the game's ongoing beta, and a live demo of their new Wolfenstein game.
Wolfenstein: The New Order is set in a parallel version of the 1960s, whereby the Nazis won the war. It is a bit of a departure from the usual WW2 setting of the series, and maybe enough to remove the bad taste that was the 2009 Wolfenstein reboot from my mouth.
On Saturday afternoon the expo played host to the Australian final of Wargaming.net's World of Tanks tournament.
I've never experienced competitive gaming live; it was amazing to watch the action on the big screen and listen as it was frantically commentated in the same way you'd expect a big game on TV! The winners, SEA Cucumbers, will go on to represent Australasia at the World Cyber Games 2013, being held in China later this year.
There really was something for everyone this year at the EB Expo. I could have spent the whole time just walking around watching an amazing collection of gaming and pop culture fans in their element, absorbing a fantastic event. Whilst last year's show was great, this year they seem to have pulled out all the stops.
The only criticism I had was that some of the queues were still a bit long; but hey, if fans want to queue up for an hour to play their favourite game a few weeks early, I suppose they will.
Australasian gamers are now being treated to the sort of show that once upon a time we'd never have seen outside of the US or Japan.
The exhibitors, from the big name publishers and hardware manufacturers to the smaller outfits in the Community Hub area, went all out to make this the best EB Expo yet and I salute each and every one of them.
Roll on EB Expo 2014!