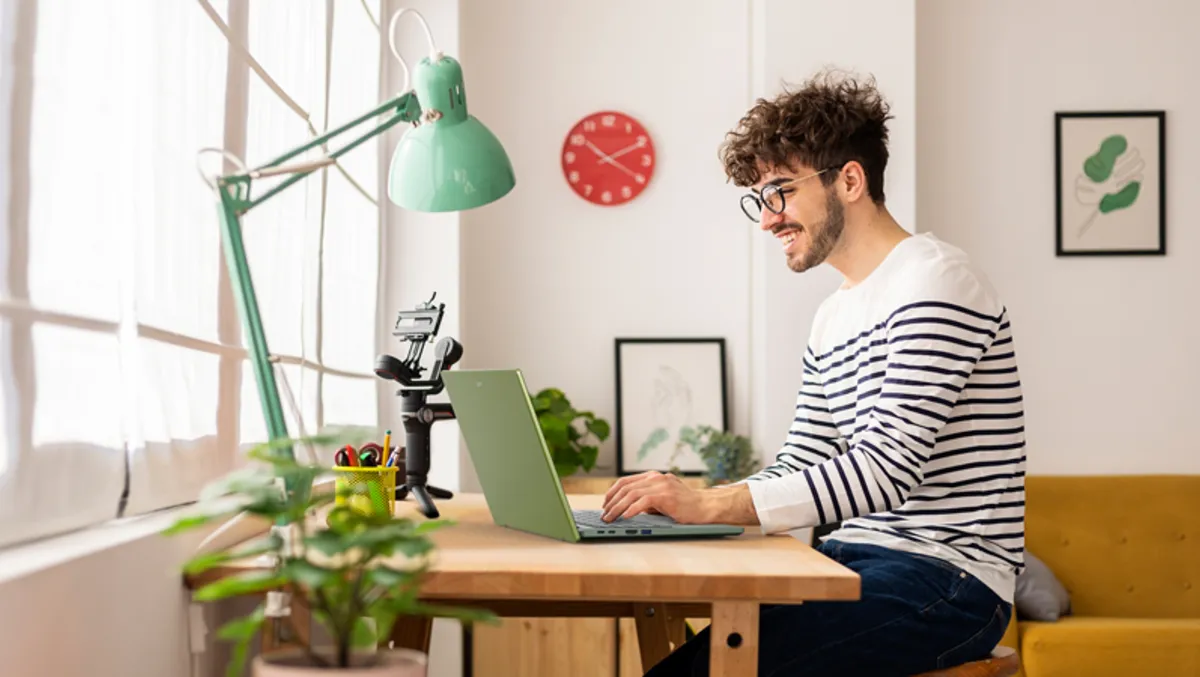 Acer debuts new additions, refreshed models to product range
Acer has unveils a range of new products at the Next@Acer CES 2023 event this week.
The announcement includes new additions to its Aspire and Nitro ranges, as well as announcements on its Swift and Predator products.
New additions to the Aspire range
Acer has unveiled refreshed models of its Aspire all-in-ones and laptops, designed to support families' day-to-day productivity and entertainment needs.
Providing efficiency and reliability for multi-tasking users working from home, the Aspire 5 Series laptops come with the latest 13th Gen Intel Core processors and NVIDIA GeForce RTX GPUs.
The Acer Aspire 3 Series are budget-friendly, easy-to-use laptops made for practical multi-tasking functions. The laptops for home are ready to go with the new Intel® Core i3-N series processors.
New additions to the Nitro range
Acer has introduced a suite of powerful new Nitro gaming laptops, featuring the latest 13th Gen Intel Core processors and NVIDIA® GeForce RTX 40 Series GPUs.
The new Nitro 16 (AN16-51) gaming laptop comes with a 5% larger screen area than its predecessor and features an upgraded 16-inch WUXGA or WQXGA display with a 165 Hz refresh rate that supports NVIDIA Advanced Optimus, allowing users to dynamically switch between the integrated graphics and discrete graphics without having to reboot.
Powered by up to 13th Gen Intel Core HX processors, the Nitro 17's (AN17-51) power is enveloped in a chassis that weighs less than 3kg and comes in a slim 400.20 x 293.25 x 27.9/28.9mm design.
Swift
Acer has also debuted the first models in its new Acer Swift Go line, adding to the award-winning Swift family of notebooks designed for mobile professionals, creators, and students. In addition, the new Acer Swift X 14 and Acer Swift 14 will be launched with new modern designs and the latest performance technologies.
The brand-new Swift Go 16 (SFG16-71) and Swift Go 14 (SFG14-71) combine the latest technologies and feature an OLED display with a 120 Hz refresh rate. Powered by 13th Gen Intel Core H-series processors and verified as Intel Evo platform laptops, the new Swift Go 16 and Swift Go 14 deliver top-notch performance and all-day battery life of more than 9.5 hours.
The Swift X 14 (SFX14-71) unleashes the potential of amateur and professional creators with its advanced CPU and discrete GPU. 13th Gen Intel Core H-series processors power the premium laptop and has the option for up to NVIDIA GeForce RTX 4050 Laptop GPUs.
Sporting a new and improved design, the latest Swift 14 (SF14-71T) boasts a thin-and-light CNC-machined unibody chassis enveloped in aerospace-grade aluminium that comes in either Mist Green or Steam Blue colourways.

Predator
Acer announced two powerful Predator Helios gaming laptops.
The all-new Predator Helios 16 (PH16-71) and Predator Helios 18 (PH18-71) bring the latest tech to Acer's most powerful gaming laptop series. Sporting a completely new design and upgraded thermals, they both offer models that include 13th Gen Intel Core i9[ ] or i7 HX processors paired with up to NVIDIA GeForce RTX 4080 Laptop GPU (MGP up to 165W).

SpatialLabs TrueGame

Acer announced a major update to its SpatialLabs TrueGame, the glasses-free 3D gaming application, with the addition of a 3D Ultra mode. The new feature offers gamers the ultimate 3D gaming experience with its enhanced stereo rendering capabilities, projecting images with depth and life-like 3D geometry.
The new update also includes 3D Sense, a collection of 3D stereo effect configurations to match the players' preferences in terms of visual details, effects, and 3D depth intensity.
AMD
Acer has launched new Nitro 16 and Nitro 17 gaming laptops and the new Swift Go 14 laptop powered by AMD Ryzen 7000 Series processors.

The 16-inch Nitro 16 (AN16-41) gaming notebook features an upgraded WUXGA or WQXGA display with a 165 Hz refresh rate and 5% more screen area than its previous model.
The Nitro 17 (AN17-41) houses the latest AMD Ryzen 7000 Series processors and NVIDIA GeForce RTX 40 Series GPUs within its slim but solid construction.
The new Acer Swift Go 14 (SFG14-42) highlights a sensational, lightweight design, featuring defined edges and structural lines to suit the Swift line's stylish appearance.