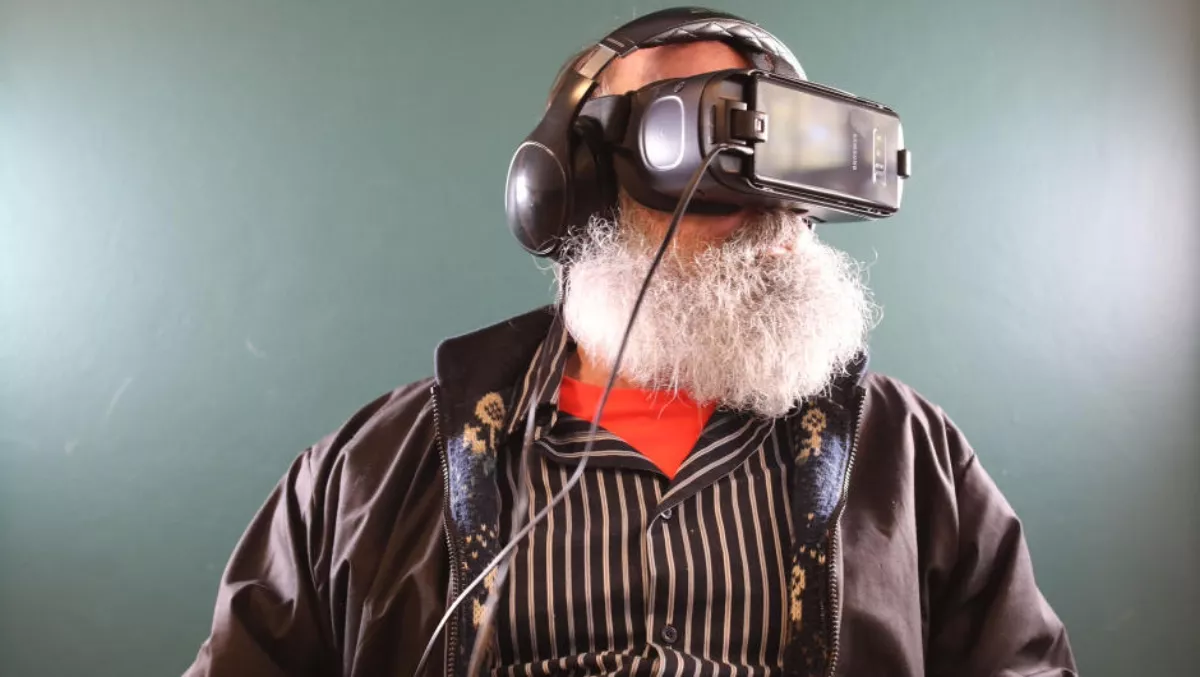 Aged care residents live out their dreams in virtual reality
FYI, this story is more than a year old
Age is no excuse for experiencing the rich world of virtual reality, as three dementia patients from Sydney discovered for themselves recently.
The folks at Samsung took their VR kits to a care facility called Uniting Care. Aged care patients who suffer from dementia were able to experience worlds they thought were beyond their reach.
All of the residents expressed wonder and amazement as they used VR to tick off items on their bucket list and live out their dreams.
Resident Don Jackson took a walk through the Canadian Redwood forests:
"Oh, that's beautiful!" he says as the headset goes on.
"Look at all the trees! There's a bridge there.
Resident James Hadley his hometown Vancouver, a place he hasn't been back to since he arrived in Australia.
"I see the trolley buses," he says as he looks around.
"That's quite an experience, I don't think I've ever been on one of those," he says afterward.
Resident Stephen Cusack went on a spacecraft, orbited earth, and went to the Grand Canyon.
"It definitely feels like I'm in a satellite orbiting the earth very slowly," Cusack exclaims.
"I thought it was great being introduced to what new technologies are available to people. It's interesting to see not just the development of the technology, but also how it's being shared around," Cusack continues.
According to Samsung and the Uniting Care facility, the experience was part of a pilot programme that brings VR to five homes across Australia. If successful, the pilot may change experiences for aged and dementia patients in homes all around the country.
Uniting executive director Tracey Burton says the partnership between Samsung and Uniting has been a fantastic experience for the residents 'who just loved it'.
"We've just had one resident, James, who just went down the Shotover River in New Zealand. It was amazing," she says.
Australia's ageing population is linked to health implications, and now dementia is the second-leading cause of death in Australians. People with dementia also account for 52% all residents in aged care facilities.
Samsung says that bringing VR into aged care facilities, the hope is to create a better environment for the residents and to help them cope with a range of mental health issues such as social anxiety, isolation and depression.
"Studies have shown that virtual reality can have a therapeutic effect, stimulate the brain, enhance social integration and create an increase in overall wellbeing in patients.