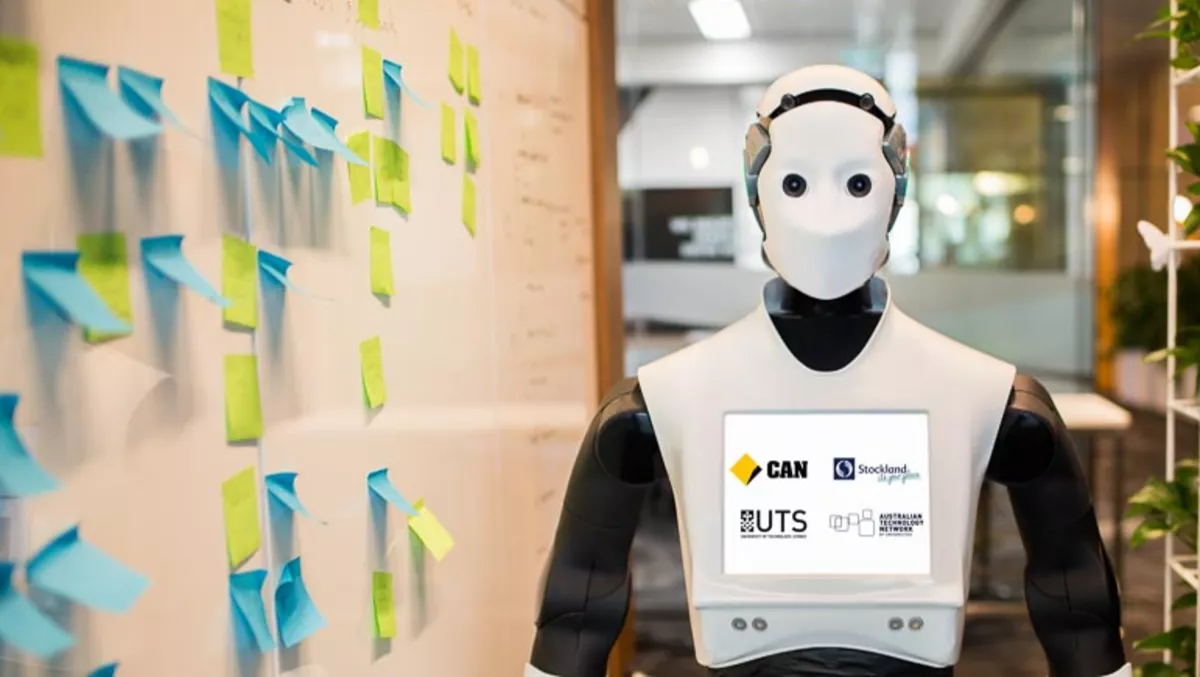 Air New Zealand employs a friendly robot in their five-day social experiment
FYI, this story is more than a year old
Air New Zealand and CommBank have partnered up to explore the future of travel with social robots.
Air New Zealand customers at Sydney Airport will get to experience the role robots may play in future travel journeys this week.
The airline is partnering with CommBank in a five-day experiment utilising Chip CANdroid, the bank's social humanoid robot.
The robot will assist Air New Zealand customers while checking in and at the gate prior to boarding.
Avi Golan, Air New Zealand chief digital officer says, "This partnership and experiment with Commbank and Chip is another way we are pushing the boundaries to ensure we remain at the forefront of technology which will allow us to further enhance the experience we offer our customers."
Air New Zealand has worked with a range of technology partners to introduce innovations which are enhancing the experience it offers customers.
Another example is Oscar, the artificial intelligence-backed chatbot, which has been introduced to assist customers with biometric bag drops which identify customers using face-to-passport recognition.
Golan continues, "We are also experimenting with potential enhancements of the future, including the idea of our cabin crew one day using Microsoft's HoloLens augmented reality viewers onboard our aircraft."
Commonwealth Bank established a social robotics team within its Sydney Innovation Lab in late 2016, with the intention of partnering with leading corporates and research institutions to better understand the opportunities and challenges that physical robotic technologies present in a variety of commercial contexts.
Tiziana Bianco, Innovation Labs general manager says, "This experiment is a great example of why we invested in social robotics, working collaboratively with an innovative client like Air New Zealand, while also engaging some of the brilliant minds from UTS's Centre for Artificial Intelligence.
"It is a wonderful opportunity to explore the possibilities of technology such as social robotics, and what it might enable in the future." "People interact with them in a very social and sometimes emotional way, which means they can enhance experiences in ways that other technologies are unable to do."
Chip is one of the most advanced humanoid robots in the world, at 1.7 metres tall, Chip has a sophisticated mix of cameras, lasers, microphones and speakers which allow it to recognise faces, converse with people and answer questions.
Bianco continues, "The opportunity to experiment with a robot like Chip in a real world environment such as Sydney Airport is unique, even on a global scale.
"It is also incredibly valuable, as it allows both corporates and academics to contribute to the growing field of research in social robotics and ensures that both CommBank and Air New Zealand remain at the forefront of disruptive technologies."
Air New Zealand customers can meet Chip at the Air New Zealand check-in counter and at selected departure gates at Sydney International Airport from Monday 21 August until Friday 25 August.
See Chip in action here:
Related stories
Top stories