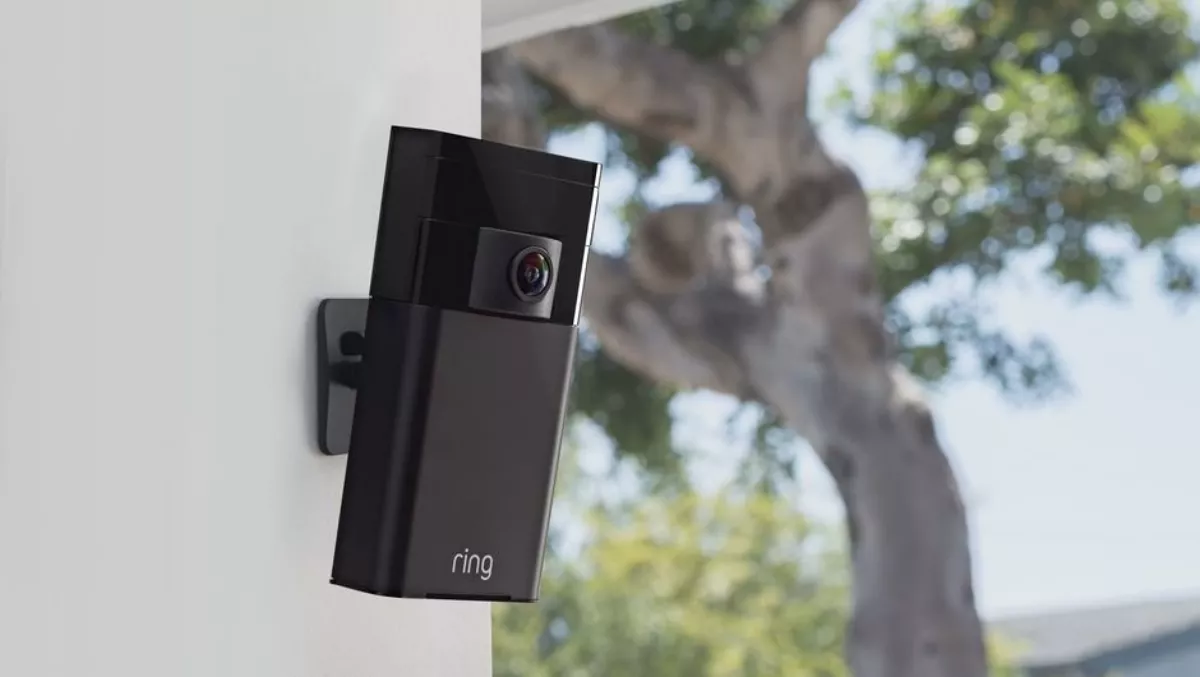 Amazon puts a 'Ring' on smart home surveillance
FYI, this story is more than a year old
Amazon has obviously seen the value in home security systems – so much so that the company completely bought out one of the world's most well-known security companies, Ring.
Ring's slick products and marketing have certainly helped it to become synonymous with security systems like video doorbells, security cameras, floodlights, and smart home security automation.
Earlier this month the global eCommerce giant Amazon announced it had acquired Ring, and now they're on a mission to fight crime in neighbourhoods across the world.
According to an official statement from Ring CEO and chief inventor Jamie Siminoff, "Our mission to reduce crime in neighbourhoods has been at the core of everything we do at Ring."
"Together with Amazon, we will accelerate our mission dramatically by connecting more neighbours globally and making our security devices and systems more affordable and accessible. The entire Ring team is excited to continue working hard to create products and services that bring real benefits to people's lives and build safer communities for all our neighbours."
"Customers can now choose from a large selection of home security products, cameras, and solutions under the Amazon umbrella, including: - Ring Video Doorbells, Ring Spotlight Cams, Ring Floodlight Cams, and all Ring Accessories - Blink XT Indoor/Outdoor Camera, Blink Indoor Security Camera, and Blink Accessories," Ring says in a statement.
"Amazon Cloud Cam Ring, Blink, and Amazon Cloud Cam will continue operations under their respective brands. Customers will not experience any interruption in service and can contact the appropriate company's customer service team with any questions or issues."
You might imagine that it would now be cheaper to purchase Ring products from Amazon, it still pays to shop around – especially at local retailers like PBTech, Harvey Norman, Noel Leeming, and JB Hi-Fi.
So Amazon has taken hold of Ring for all of its crime-busting sales, there's nothing to suggest that Amazon aims to be the exclusive supplier of all Ring products.
That said, Amazon is certainly passionate about Ring's modus operandi:
"Ring's talented team has invented home security products and services that customers love. We're excited about their work, their products and their mission, and look forward to teaming together to keep delighting customers," says Amazon Devices and Services SVP Dave Limp.
"And this is just the beginning—we will continue to move quickly and work hard to empower customers with a suite of security solutions that provide an affordable, effective way to secure homes and neighbourhoods."
Related stories
Top stories