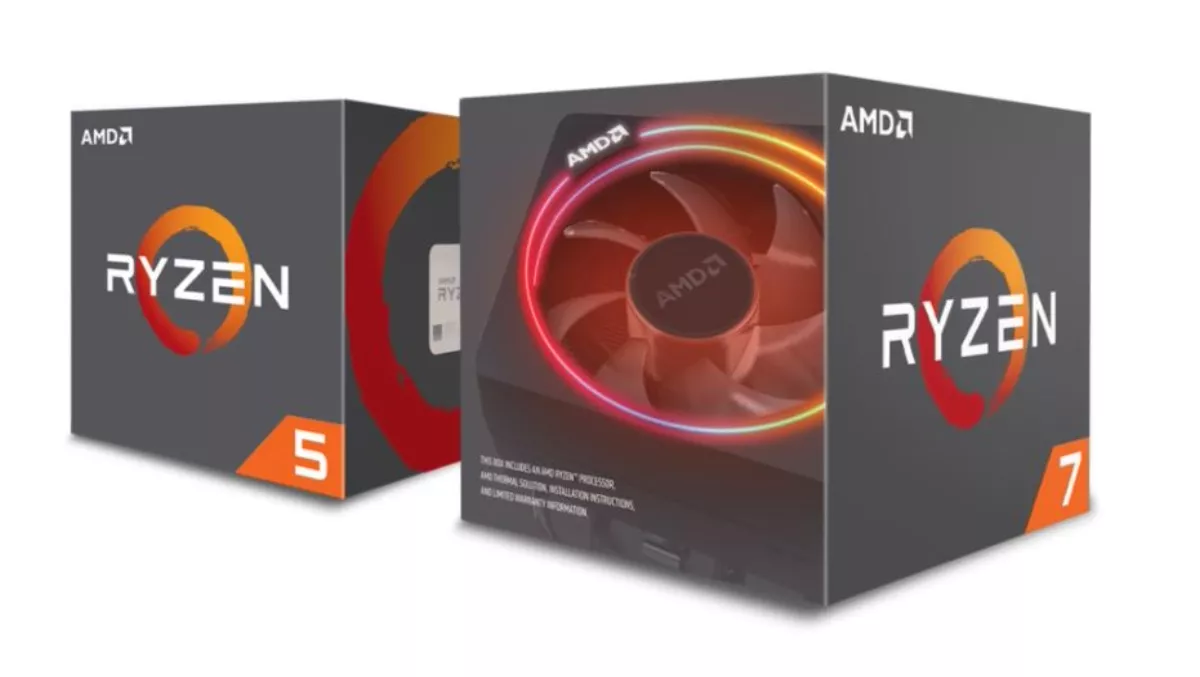 AMD desktop processors supposedly deliver best-in-class compute performance
FYI, this story is more than a year old
AMD announced the global availability of its 2nd Generation Ryzen desktop processors, starting with four models optimised for gamers, creators, and hardware enthusiasts: Ryzen 7 2700X, Ryzen 7 2700, Ryzen 5 2600X, and Ryzen 5 2600 processors.
Using the world's first 12nm process technology, these 2nd Gen Ryzen processors can offer up to 15% higher gaming performance than 1st Gen Ryzen processors, while delivering the high multiprocessing performance on a mainstream desktop PC.
AMD SVP Jim Anderson says, "Last year we started changing the PC industry with the introduction of our first wave of Ryzen processors, delivering more performance, features, and choice to our customers than before.
"Our 2nd Gen Ryzen CPUs continue this pursuit by raising the standards for enthusiast gamers and creators.
"With this launch, we're also demonstrating that we are just getting started, that we are committed to delivering a multi-generational roadmap of leadership high-performance processors that will drive innovation and competition into the industry for years to come.
Building on the original 2017 "Zen" architecture, the 2nd Gen Ryzen processors combine the improved "Zen+" core with other major performance, feature, and platform advancements.
The new "Zen+" core increases IPC and reduces both cache and memory latencies compared to 1st Gen Ryzen processors.
AMD's SenseMI technology is updated with Precision Boost, which enables 2ndGen Ryzen processors to intelligently analyse the workload and computing environment and contributes to delivering the highest multiprocessing performance in their classes.
Higher effective clock speeds on all 2nd Gen Ryzen processor cores can improve the performance of Ryzen processors in popular real-world applications like games, creativity and productivity applications.
Gaming experiences are supposedly smooth across popular resolutions from 1080p Ultra to 1440p High to 4K.
Select 2nd Gen Ryzen processors supposedly offer up to 20% faster content creation.
The entire line of 2nd Gen Ryzen processors includes an AMD Wraith Cooler inside the retail box.
The flagship AMD Ryzen 7 2700X CPU includes the new Wraith Prism cooler featuring thermal performance, an upgraded fan profile, and enhanced lighting capabilities with per-RGB controls.