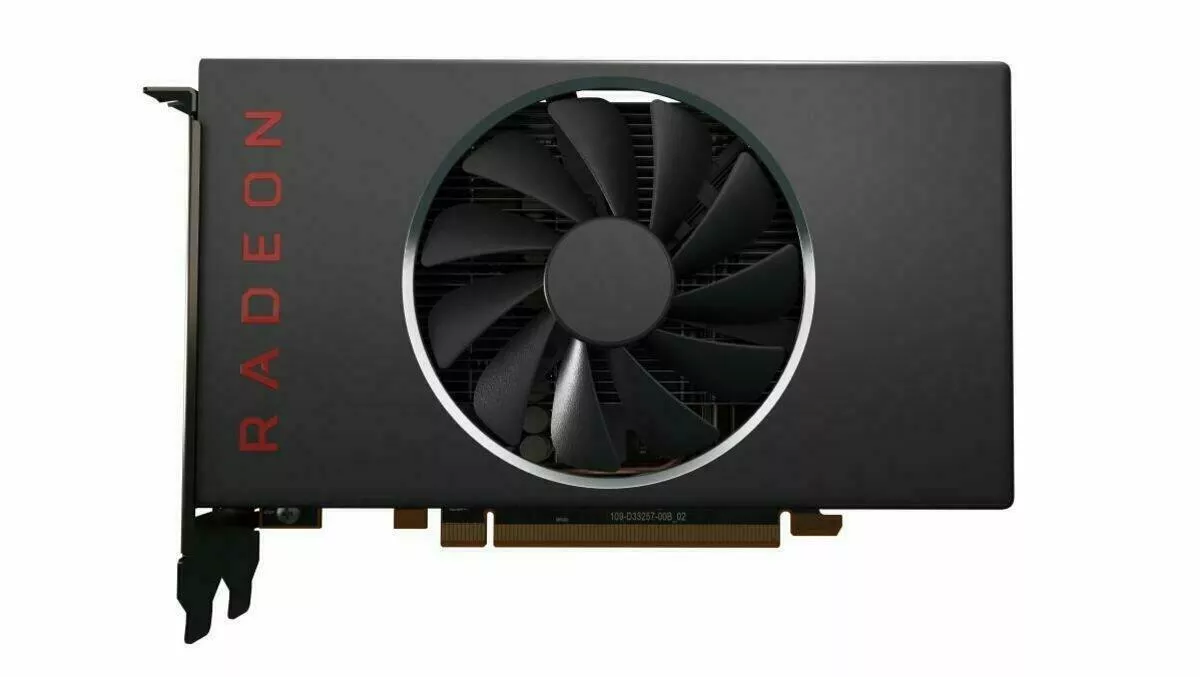 AMD launches Radeon 5500 series GPUs for desktops & notebooks
FYI, this story is more than a year old
AMD's latest graphics cards are now generally available to gamers, with OEM manufacturers MSI, HP, Lenovo and Acer all expected to launch systems with the cards over the next few months.
But if you're on a mission to build your own PC, these cards aren't for you, because AMD's Radeon 5500 series will only be fitted in preconfigured desktop and notebook systems.
According to AMD, the Radeon RX5500 series cards can deliver "up to 37% faster performance on average than the competitive product in select titles at 1080p. For mobile gaming, a laptop configured with the Radeon RX 5500M GPU provides up to 30% faster performance on average than the competition, and delivers up to 60+FPS in select AAA titles and up to 90+FPS in selected esports games.
While those are all just a bunch of vague game mentions and statistics, the cards are proving popular with OEM manufacturers like HP and Acer.
MSI is expected to launch the world's first Radeon RX 5500M-powered gaming notebook later this month; HP and Lenovo are planning to offer Radeon RX 5500 cards in high-performance desktop gaming PCs beginning this November; and Acer is expected to launch systems with the cards this December.
"It's been incredible to seethe response to our RDNA architecture from gamers worldwide, and now we're bringing the same high-framerate, dynamic gameplay and advanced features to 1080p gaming with the Radeon RX 5500 series," says AMD Radeon Technologies Group corporate vice president and general manager, Scott Herkelman.
"AMD is committed to delivering incredible gaming experiences to all gamers across all price-points. Whether fighting the Calypso twins in Borderlands 3 or battling to take back Aurora in Tom Clancy's Ghost Recon Breakpoint, the Radeon RX 5500 series allows every gamer to feel fully immersed and lose themselves in these beautiful and complex worlds.
With AMD's latest Raise the Game bundle, gamers are offered their choice of Borderlands 3 or Tom Clancy's Ghost Recon Breakpointwith the purchase of eligible pre-configured desktop and notebook systems with the Radeon RX 5500 and RX 5500M GPUs.
The new Radeon RX 5500 series cards include:
Radeon Image Sharpening (RIS), bringing crispness and clarity to in-game visuals that have been softened by upscaling and post-process effects.
AMD FidelityFX, offering an open source toolkit for game developers to add high-quality post-process effects to help make games look beautiful while offering the optimal balance of visual fidelity and performance.
Radeon Anti-Lag, significantly decreasing input-to-display response times, making Borderlands 3 up to 23% more responsive with Radeon RX 5500 series graphics.
Largest gaming display ecosystem, with over 950 supported monitors for gamers to enjoy stutter-free, tear-free gameplay thanks to Radeon FreeSync and FreeSync 2 HDR technology.