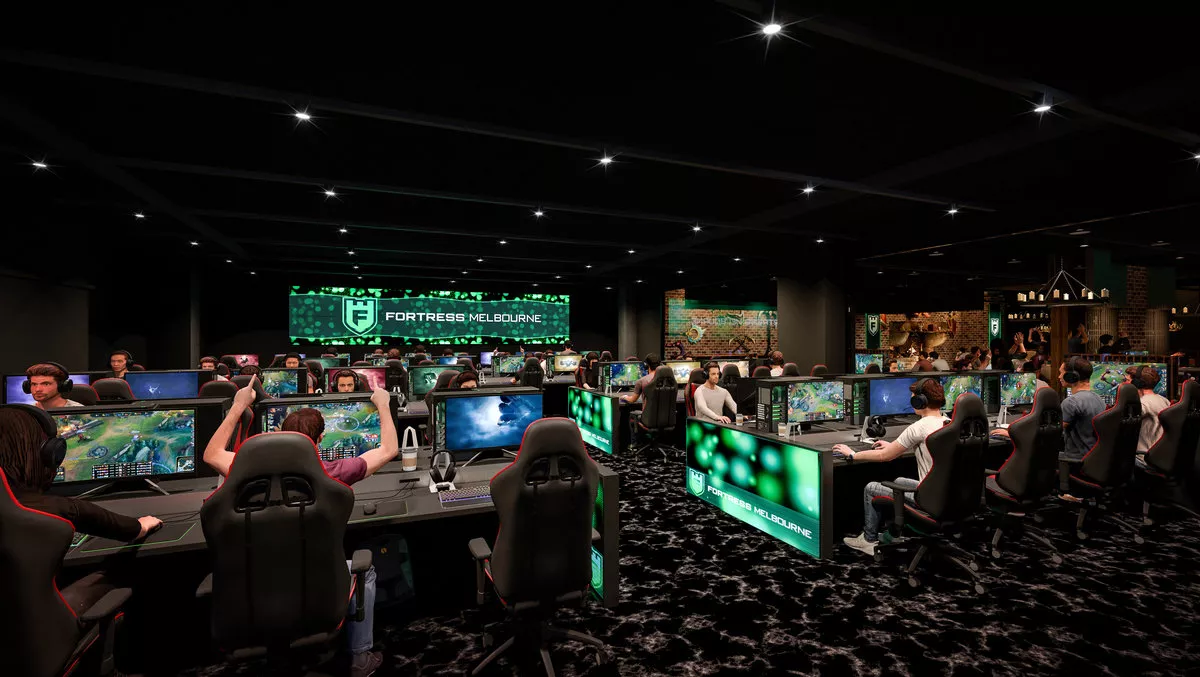 An esports gamer's dream: Fortress Melbourne to open in 2020
FYI, this story is more than a year old
Melbourne's central business district may soon be home to the Southern Hemisphere's biggest gaming and esports venue, which will span more than 2700 square metres across two floors.
The venue, to be called Fortress Melbourne, is being built by Fortress Esports and may open its doors in early 2020.
The venue will include more than 160 gaming PCs, console gaming suites, streamer pods, RPG and tabletop gameplay area – and that's just the gaming sections.
It will also include a 200-seat purpose built esports arena with production facilities, as well as a full-service restaurant and two bars.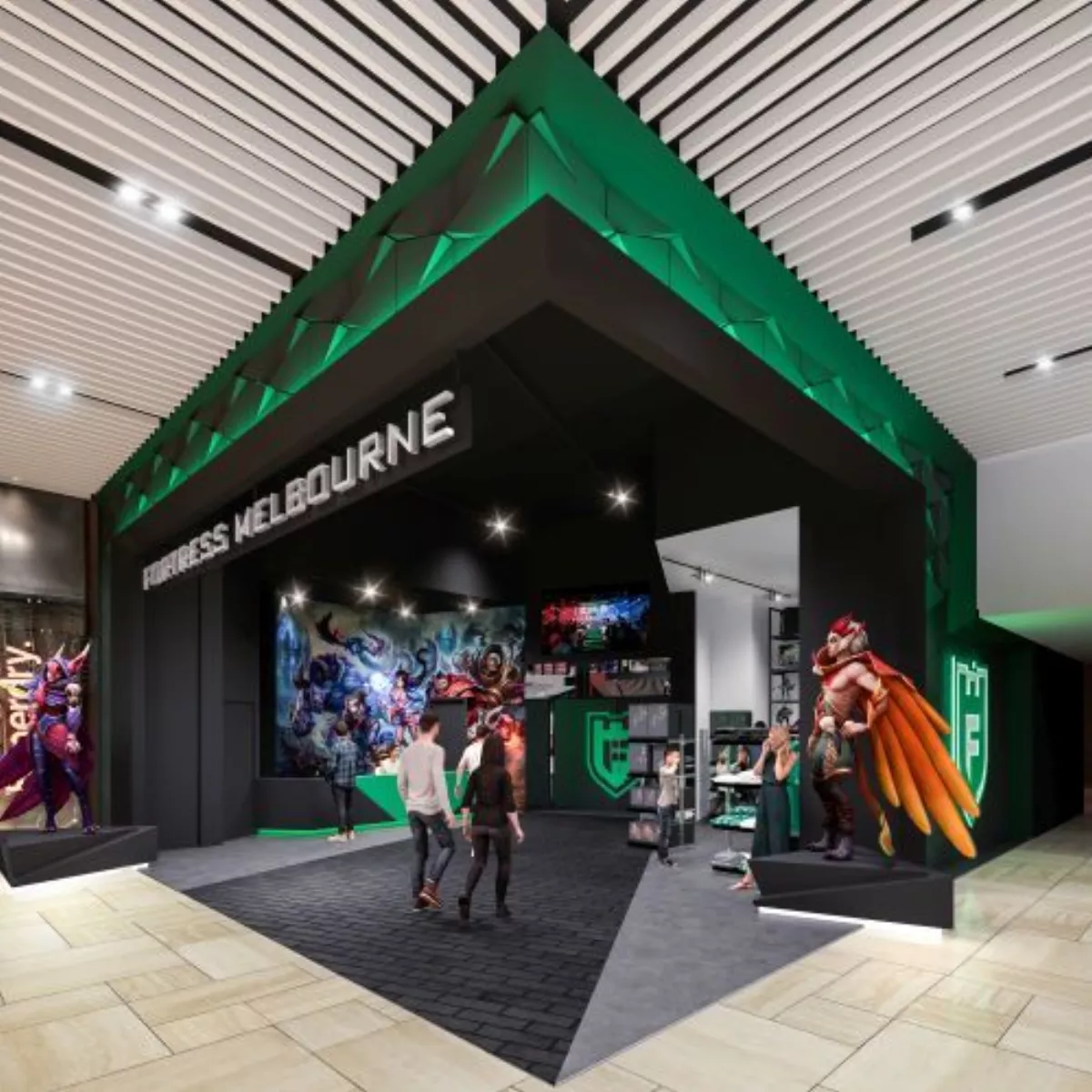 With so much packed under one roof, it's no surprise that Fortress Esports CEO Jon Satterley says the aim was to make Fortress Melbourne the ultimate 'home away from home' for all gamers.
"Fortress Melbourne will offer the best video gaming experiences and entertainment, with the newest tech, fastest internet, comfortable decor, great food and drinks, and a rich calendar of events and tournaments, plus more," he says.
He adds that Melbourne is the place to be when it comes to gaming and esports culture – take the Melbourne Esports Open and PAX Australia as examples.
"We're excited to be opening our first flagship venue in Melbourne and offer Australians a unique entertainment space that they can enjoy all year round.
Fortress Esports is working with US-based esports specialist production firm Allied Esports. Allied Esports is behind the HyperX Esports Arena at the Luxor in Las Vegas.
Fortress Esports is also working with global architectural design firm Populous, the designers of ANZ Stadium and the new Tottenham Hotspur Stadium in London, to transform the current basement and lower ground space, which will have a separate entry from Caledonian Lane, in Emporium Melbourne.
"Emporium Melbourne is thrilled to become the home of the Southern Hemisphere's biggest video gaming and esports venue, which will offer a one-of-a-kind Australian gaming and entertainment experience," says Vicinity Centres chief development officer Carolyn Viney.
"We are always looking at new, unique experiences to offer our customers and with the global phenomenon of esports rapidly gaining fans in Australia, Emporium Melbourne's city location makes it the obvious choice for an esports arena and gaming venue that will cater to all audiences. This exciting first for entertainment venues reflects Melbourne's standing as the cultural and events capital of Australia and cements Emporium Melbourne as a market-leading retail, dining and entertainment destination in the CBD.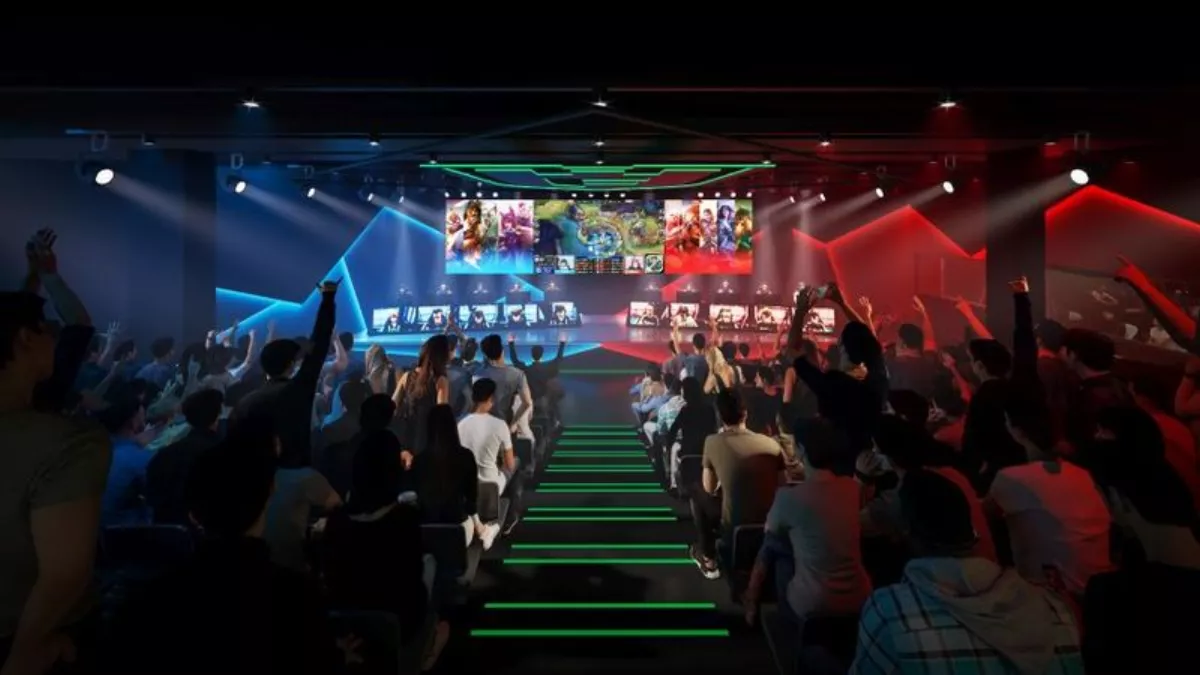 Fortress Esports says it plans to build additional Fortress locations in Australia and New Zealand, with high quality fit-out and facilities, in the coming years.
Fortress Melbourne's key features:
Purpose-built, dedicated esports arena with retractable 200 seat grandstand on lower ground
50+ networked PCs within arena when seating is retracted
Esports "sports" bar to complement arena
Broadcast and production facilities
400+ sq/m themed basement "tavern" bar and restaurant
Dedicated 56 PC LAN lounge
4 streamer pods
200+ sq/m function room with 40 extra PCs for private events and birthday parties
Dedicated area for RPG and tabletop gaming
Professional esports boot camp room -amp; training facilities
5+ big screens across both floors of the venue, broadcasting live tournaments and international playoffs year round
Purpose built "casual console" gaming suites throughout the venue
Merchandise store with esports apparel and tech