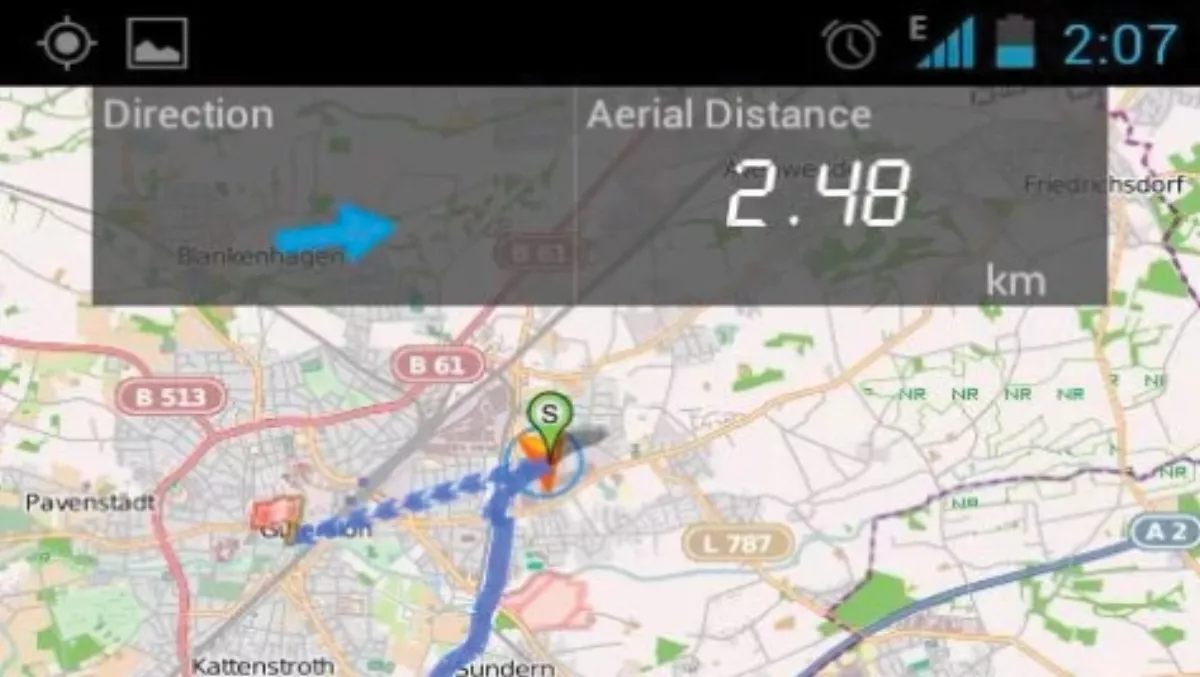 Android App Review: New Zealand Topo Maps
By Sean Mitchell,
Tue 2 Sep 14
FYI, this story is more than a year old
The beauty of the digital age is the huge amounts of information that can be stored in tiny devices. We see this perfectly illustrated with New Zealand Topo Maps, which takes all those huge, awkward, folded paper maps and crams them into your phone.
First things first – this app has by far the longest licensing agreement of any app I've reviewed thus far, so be prepared for some scrolling. Once you get past that you're given a topographical map that you can zoom into and set waypoints on, map your route and figure out where you are using GPS. All things you'd expect to do with a map, but in your palm-sized device rather than the twenty square feet of paper that you'd normally be taking with you.
The highlight of this app, for me, is that it isn't just a topographical map. With just a few clicks you can change between Topo50 (the official topographic map series used by New Zealand emergency services), Open StreetMap, Open CycleMap, Google Roadmap, Google Terrain and several others. The app simply switches between them, keeping your markers, zoom and screen location where they are. This is a really handy way of getting different information about an area quickly, without having to jump between different map books or web pages.
The app comes in Free and Pro (NZ$9.98) versions. There are a few differences – the free version has ads, unsurprisingly, and lacks some features of the pro version such as being able to import waypoints and the like – but both versions share the ability to look at different maps of an area, set your waypoints, and record a track. The features that come with the pro version aren't just frilly extras though, and a serious navigator might consider the price tag worthwhile.
For all that I think this is a well made and useful app, I feel that it will have limited practical use. Because of the nature of smaller screens, you can only see one part of the map at a time, whereas with a paper map the benefit is that you can see different areas – and the route between them – all at once. With this app to do any real navigation would involve lots of scrolling and zooming that would possibly get annoying after a while.
The other reason that this app would have limited use is that it is, of course, an app – and therefore only as good as your smartphone or tablet. And while they're getting better, neither of those options has great battery life. There are very few opportunities to recharge out in the bush, and so if your topographical maps are on your phone they're just not going to last that long into your trip – certainly not as long as ones on paper. For short trips, this is a handy app, but for long spells away from civilisation, you might still be better off putting your trust in old-fashioned paper maps.