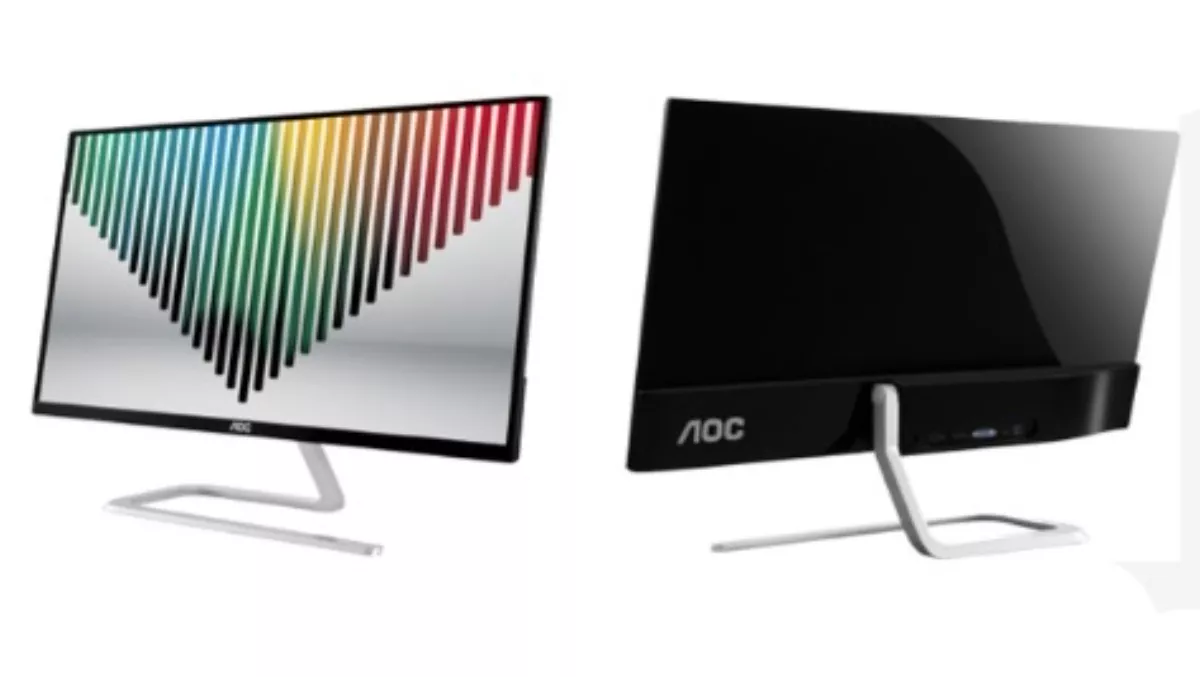 AOC takes on monitor market in New Zealand
By Catherine Knowles,
Mon 9 Nov 2015
FYI, this story is more than a year old
AOC is upping its game in the monitor and entertainment market, releasing a series of quality new monitors and hosting a movie event in New Zealand's largest city.
Celebrating AOC and The Martian
Recently AOC NZ hosted a movie event in Auckland to celebrate the release of the blockbuster new movie, The Martian, starring Matt Damon and directed by Ridley Scott.
Taking place at Hoyts Cinema in Sylvia Park, the event brought together a number of special guests, who were invited to enjoy drinks and nibbles and network before the movie began.
Spirits were high as the attendees gathered amongst epic banners of the movie and AOC's featured products.
The movie itself tells the story of survival against all odds in the desert wasteland of Mars. NASA uses top-of-line technology throughout the movie, including a number of AOC monitors.
Announcing the new 81 monitor series
AOC is bringing 'modern glamour' to monitors with its new 81 series, notable for their narrow edge and ultra slim body.
Available in New Zealand next January, AOC's new line of AP-IPS monitors come in four options: the neo borderless 23.8" I2481FXH, 21.5" AOC I2281FWH, 23" AOC I2381FH and 27" AOC I2781FH.
All models come with an ultra-slim 2mm bezel and narrow panel border: a 7.5mm thickness on the 23.8" models and 9mm on 21.5", 23" and 27" models.
The ultra-narrow bezel expands the user's vision and provides full body coverage for extended durability and robustness.
Along with a curved metallic base, the monitors have a simplistic design that, along with the different size options, make the display well suited to a variety of work and home environments.
AOC aims to provide a quality viewing experience for users, and these monitors are no exception. The AH-IPS provides 178/178 ultra-wide viewing angle and optimised colour uniformity that brings users a HD cinema visual experience.
To further enhance users' total viewing pleasure, the new series monitors are also equipped with AOC ClearVision image performance engine, which converts Standard Definition (SD) content into High Definition (HD) for a clearer and more vivid image.
With the AOC FlickerFree technology, the 81 Series prevents users from eye fatigue, providing a more comfortable visual experience, says AOC.
These monitors have a high colour accuracy and are also environmentally friendly as they consume very low power with different modes and timer settings, AOC says.
Furthermore, the AOC 81 Series supports multiple inputs and outputs ports. It features Analogue + DVI-D or Analogue + HDMI.
The devices are also compatible with Blue-Ray players and most of the gaming consoles, such as the PS3 and Xbox.
The new series also includes an array of smart features including; Screen +, e-Saver, i-menu, DCR and DCB.
These features allow users to set up their displays according to their needs and preferences.
AOC 81 Series monitors are expected to be available in New Zealand starting from January 2016 through AOC distributors.