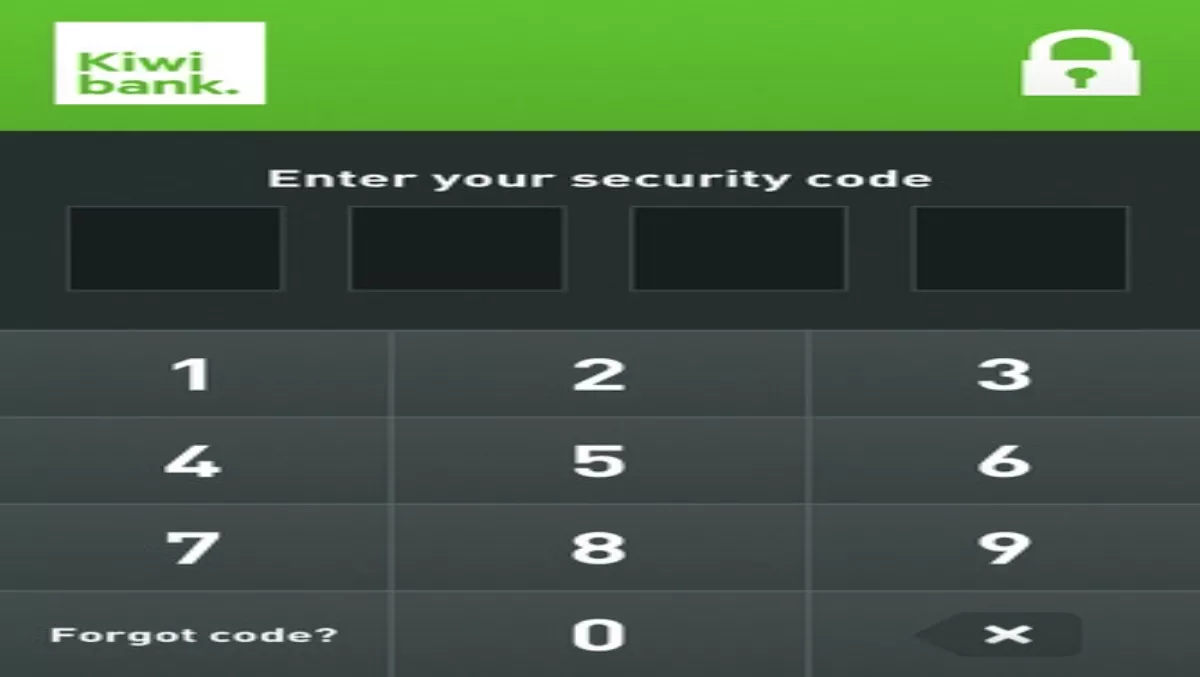 App of the Week: Kiwibank
FYI, this story is more than a year old
Leaving aside the obvious concerns many of us have around accessing our bank accounts from our smartphones, I thought I would trial the Kiwibank app, and I have to say I was both reassured and pleasantly surprised.
Once downloaded and installed, you need to sign in to your account with your full Kiwibank details, including the answer to one of your security questions. Now, when you normally log into the Kiwibank mobile site you're not required to answer the security question and I've always assumed this was because the possibility of error when using a touch screen is fairly high, so the inclusion now did puzzle me slightly.
Don't panic though, it's a one time occurrence. The next step is setting up a four digit security code which will in fact be your entry to your accounts. Obviously all the caveats apply: don't use your pin number, your birth date, your anniversary or anything remotely obvious as your number.
If you do forget your code, you will need to be able to answer your security questions again, which provides some reassurance in terms of security.
Once the number is set up, you will only need to tap the app then enter your pin number and you will be taken straight to your accounts. Here you can access your accounts, transfer money, pay bills, and contact your personal banker just as you can online.
The app is fairly intuitive, taking you to your most used transfer or payment. From there simply use your touch screen just as you would with any other app to select options.
One of the great advantages of this quick app - and certainly one of the features being pushed by the bank itself - is the ability to quickly move money around your accounts. So finding yourself at the checkout and suddenly needing an extra twenty dollars in your grocery account is no longer an embarrassing nightmare; you can transfer money in the time it takes the girl to finish scanning your milk.
There are however a few little 'issues' that hopefully will be high on the list of things the developers will be looking at.
One thing I find disconcerting is the sign out button. You have to remember to go into settings for this, or to hit your home button on your phone, rather than simply tapping your screen to exit. Luckily this is countered by a security feature that while a great idea, I did find annoying: the tendency to log you out for inactivity very quickly. In fact it logged me out while I was in the middle of doing something.
As reassuring as the feature is - it's good to know I can't accidentally leave my phone logged in to my bank account - finding I then had to start the entire process over from the beginning when I signed back in, rather than being taken back to my last screen, did not improve my mood at all. A more visible sign out button would, I think, be helpful, and perhaps a less impatient auto-sign out might be an idea. I'll be watching for them in future updates.
All of which brings us to the security question. How safe is it to have access to your bank on your phone? Personally I rarely let my phone out of my sight (and yes that says an awful lot about me, I do realise) and I have it locked down with a log in code for the home screen I won't even allow my children to know.
All in all, I liked this app and found the convenience was more than enough compensation for any security concerns I might have. To be honest, anybody who somehow manages to get access to my bank account is more likely to have a fit of laughter than go on a spending spree and since I don't use credit cards, there is very little danger.
The app is currently only available for iOS but according the Kiwibank website, an Android version is on its way. Go here to give it a try.
Related stories
Top stories