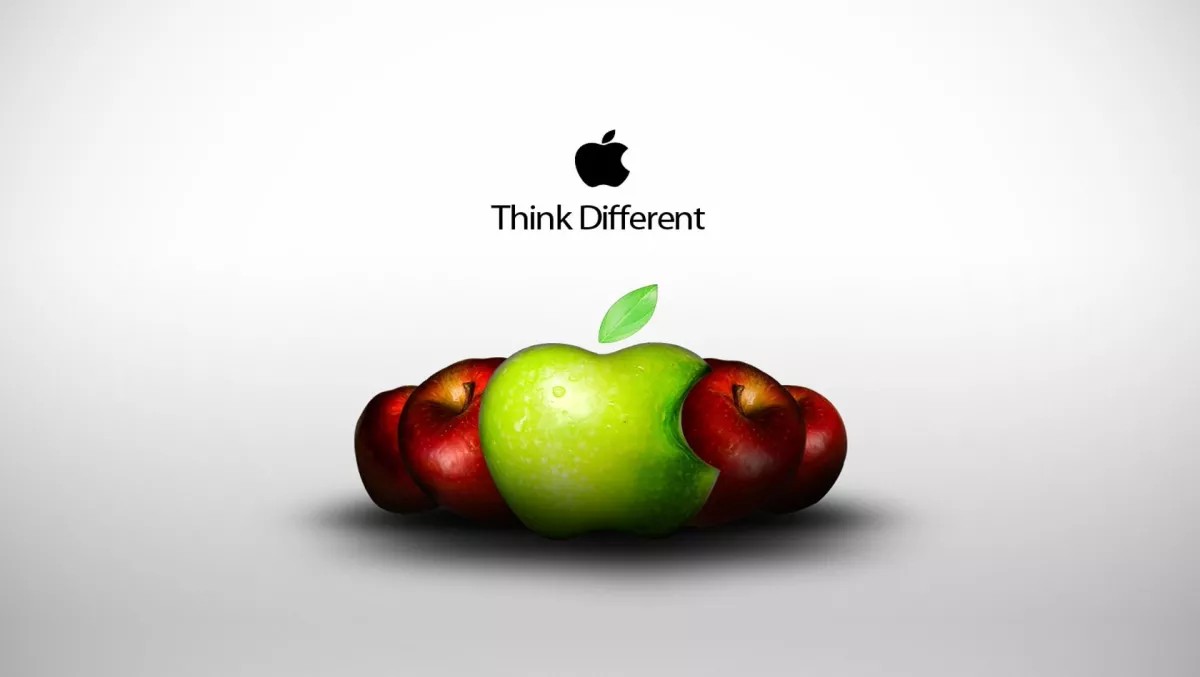 Apple beats Coca-Cola to become World's Most Valuable Brand
Wed 2 Oct 2013
FYI, this story is more than a year old
"Every so often, a company changes our lives, not just with its products, but also with its ethos."
That's why, following Coca-Cola's 13-year run at the top of Best Global Brands, Interbrand has a new #1—Apple.
"Few brands have enabled so many people to do so much so easily, which is why Apple has legions of adoring fans, as evidenced by the record-breaking launch of the iPhone 5c/5s," says Interbrand, entering 40 years of existence.
"For revolutionising the way we work, play, and communicate—and for mastering the ability to surprise and delight—Apple has set a high bar for aesthetics, simplicity, and ease of use that all other tech brands are now expected to match, and that Apple itself is expected to continually exceed.
"From our perspective, Apple's internal brand strength has remained steady.
"CEO Tim Cook has assembled a solid team that is aligned around the Apple vision, which has allowed them to deliver against the promise time and time again."
While acknowledging there's been a lot of change at the top in the last 12 months at Cupertino, Interbrand believes the alignment of both hardware and software design under Jonathan Ive is a major step toward maintaining focus.
"A shrewd move, perhaps, given the stiffer than ever competition over the last 12 months," says Interbrand, mindful that Samsung is now the world's most profitable smartphone manufacturer, Google has expanded Android and its maps still seem to be the "preferred" route, and Windows Phone 8 certainly raised more than a few eyebrows.
Despite losing its tag as the world's most valuable, today, there are 72 million Macs in use, and in the last five years, Mac sales have grown an average of 15 percent annually, compared to an average of three percent a year for the PC market as a whole.
"With the customer at the nexus of everything it does, Apple continues to respond to emerging needs, improve its products, and break new ground in design and performance," Interbrand reports.
"Living up to the brand's iconic "Think Different" campaign, Apple's designers and engineers reimagined the operating system that powers the iPhone, iPad, and iPod touch.
"Incorporating a more sophisticated tool to help protect users' data and discourage theft, iOS 7's innovative new features include an activation lock, which prevents a stolen phone from being reactivated, even if a device is wiped."
However, its reputation has taken a few hits this past year, including being found guilty by a US court of conspiring with publishers to fix the price of e-books bought via iTunes; the ongoing Apple vs. Samsung patent trials; allegations around treatment of workers at a supplier (Foxconn) in China; and a US Senate hearing examining the company's "highly questionable" tax minimisation strategies.
Yet according to Interbrand, the focus for the future is clear: "Apple must succeed in slowing Samsung's momentum and capture the booming Chinese mobile market.
"Whether or not the brand can accomplish this remains to be seen, but one thing is certain: The world is waiting for the next iteration of Steve Jobs' classic "one more thing" announcement, and clear proof of his declaration that the brand's "brightest and most innovative days are ahead of it.
"Whether that innovation turns out to be the iWatch or something completely unexpected, it's Apple's ability to "think different"—truly different—and to deeply consider our needs that will keep it on, or near, the top for years to come."
In what can be seen as a boost for the technology industry, Apple were joined in the top 20 by Google (2), IBM (4), Microsoft (5), Samsung (8), Intel (9) Cisco (13), HP (15), Oracle (18) and Amazon (19).
Does Apple deserve to be the world's most valued brand?