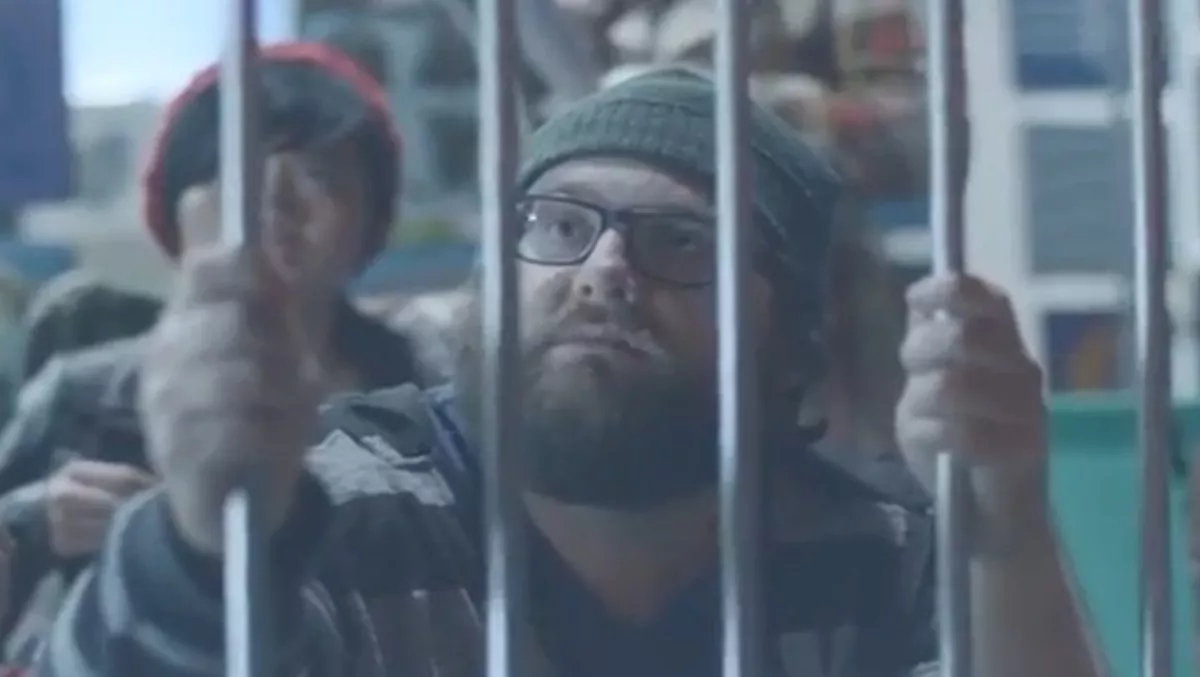 Apple fans get 'Samsunged' in new ad
23 Jan 2012
FYI, this story is more than a year old
Korean electronics company Samsung has released another ad poking fun at fans of rival Apple, in what could be a precursor to a 'king hit' commercial scheduled to run during America's biggest TV event of the year, the Super Bowl.
Samsung first tried the tactic in November, with an ad showing fans excitedly waiting outside stores chatting about their devices before being distracted by regular people walking past with Samsung products.
In the latest spot the fans are wrapped in sleeping bags, with one clutching a railing fence in the manner of a prison inmate. Shown a picture of the device they are waiting for, he complains, 'that looks like last year's phone'. Then, admiring a turn-by-turn navigation app and discovering it comes standard on the Galaxy SII, he whines again, "we just got Samsunged!'
The new ad was passed to the Huffington Post as a teaser to an ad due to play during the Super Bowl on February 5, so it's possible this could be the launch of 'we just got Samsunged' as a catchphrase.
Meanwhile, the legal battle between Apple and Samsung is grinding slowly forward, as a dispute in Germany turns to address a claim Samsung's Galaxy Nexus infringes on the iPhone's slide-to-unlock feature. Check out the latest from patent blog Foss Patents for the details.
Check out the teaser ad below and let us know what you think – should Apple be worried about getting 'Samsunged'?