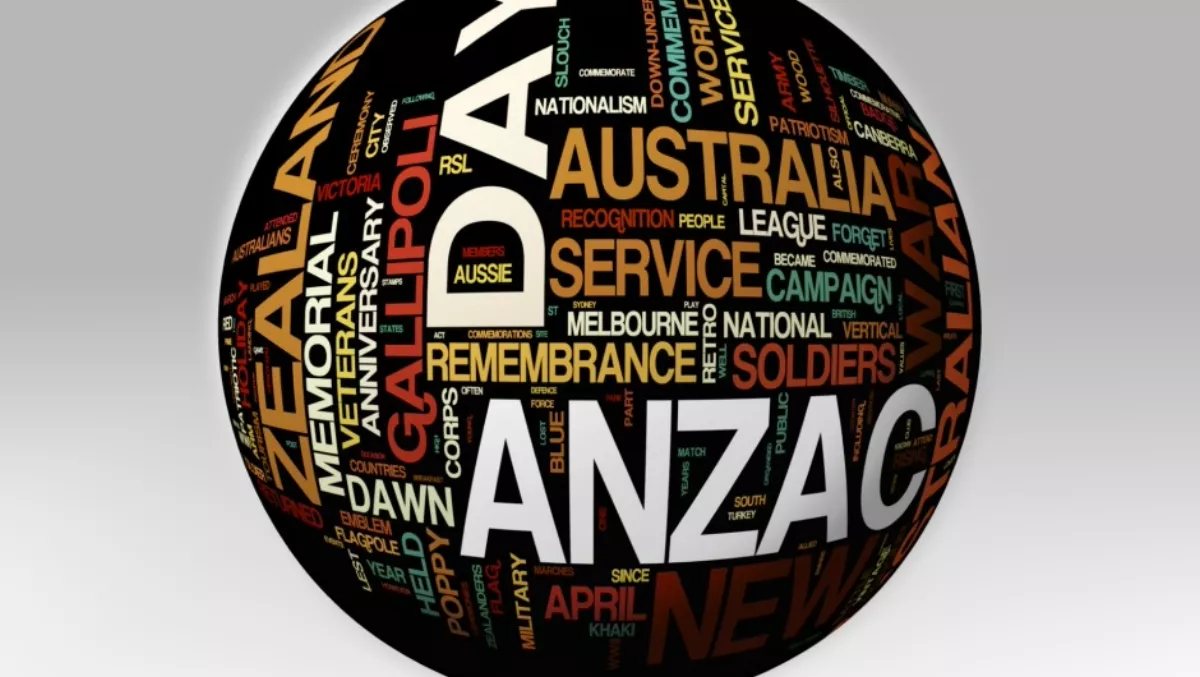 Apple introduces Anzac Day education resources
By Shannon Williams,
Wed 13 Apr 16
FYI, this story is more than a year old
Anzac Day is drawing near and is often a popular topic explored in Kiwi schools to educate new generations about the First World War.
In lead up to this year's Anzac Day celebrations on April 25th, Apple has pulled together several educational resources that can be used in classrooms.
For primary students
Walking with an ANZAC (iTunes U course)
At its conclusion the First World War had touched the life of almost every person that lived in New Zealand. This course helps Year 5-6 students understand the scale of WW1 by setting them the challenge of finding a Dead Man's Penny. 120,000 Memorial Plaques (more commonly known as Dead Man's Pennies) were given to the next of kin of every service man or woman that lost their life during WW1. Students learn about the effect the War had on their own local communities by tracing the story of a local Dead Man's Penny.
For secondary students & lifelong learners
Parcels from Home: the POW Parcel Scheme by Mark Webster and Paul Luker (iBook)
This multi-touch book explores the New Zealand Red Cross' very successful efforts to send parcels all the way from NZ to Allied prisoners in European camps across a world torn by global war. Draws on a decade of research including interviews, photos and audio from archives and museums across NZ and Australia, including the NZ and Australian Red Cross Headquarters.
Parcels From Home: Jack's War by Steve Bolton (iBook)
The companion volume to Parcels From Home: The POW Parcel Scheme, Jack's War reads like a graphic novel, expanded with sound effects, pop-ups, and an extensive glossary to follow a fictional Kiwi soldier's wartime and prisoner-of-war experience, as drawn from the real-life experiences of hundreds of NZ soldiers during WW2.
Remembering Gallipoli (iBooks collection)
This collection brings together books, apps, iTunes U courses, movies, TV shows, music and podcasts to explore the stories behind ANZAC Day, WWI and the Gallipoli campaign.
For special education
Understanding Anzac Day (iTunes U course)
April is also Autism Awareness Month. This course helps students on the spectrum explore the historical significance of Anzac Day. This visually driven course includes interactive content that allows students to create unique work on their iPad, including using popular apps Minecraft and Leggo to recreate the Gallipoli beach landings or trenches.
Apps for Anzac Day
Ngā Tapuwae Gallipoli by Manatū Taonga - NZ Ministry for Culture and Heritage
Learn about New Zealand's contributions to the First World War, following in the footsteps of the Anzacs, with five interactive trails including the Anzac landing, Quinn's Post, Chunuk Bair, Cape Helles and Hill 60. Ngā Tapuwae means following in the footsteps of your ancestors - the trails contain 'ngā tapuwae' of the ancestors and their descendants, Māori and Pākehā alike.
Gallipoli the First Day by ABC
An entirely new way to look at the Gallipoli Campaign; use a 3D map to watch and explore the events of Gallipoli as and where they happened. The interactive map pinpoints events as they unfolded, overlaid by veteran video accounts and audio war diaries, read by actor Hugo Weaving and others.
Victoria Cross by Agence de Développement et de Réservation Touristiques de l'Aisne
Explore the stories of 50 heroic soldiers that received the Commonwealth's most prestigious military award for valour, The Victoria Cross, following their actions on the battlefields of Northern France during WW1.