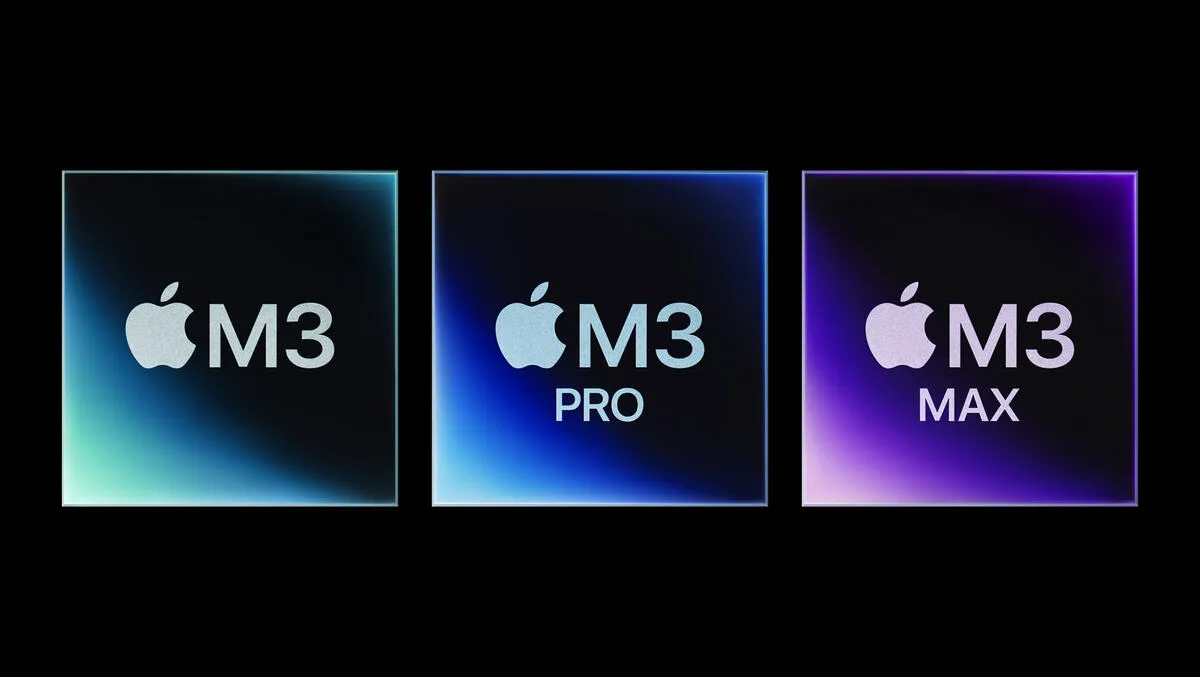 Apple introduces the M3, M3 Pro, and M3 Max - most advanced PC chips
Apple has introduced the M3, M3 Pro, and M3 Max, the first personal computer chips created using the innovative 3-nanometer process technology. This development allows a greater number of transistors to be packed into a compact space, boosting speed and efficiency.
These chips bring a new dimension to Mac with revolutionary features and dramatically enhanced performance, demonstrating the continued evolution and innovation of Apple silicon since the introduction of the M1 family of chips.
The M3 lineup boasts a next-generation GPU, marking a substantial advancement in the graphics architecture of Apple silicon. The GPU offers increased efficiency and speed with the introduction of Dynamic Caching, real-time memory distribution. Also, for the first time, these chips bring hardware-accelerated ray tracing and mesh shading to the Mac.
The M3, M3 Pro, and M3 Max chips see significant improvements in speed, with CPU performance cores and efficiency cores being 30% and 50% faster than those in M1, respectively. Meanwhile, the Neural Engine sees a speed increase of 60% compared to the M1 chips.
The senior vice president of Hardware Technologies at Apple, Johny Srouji, pointed out how Apple silicon has redefined the Mac experience. 'Everything from performance to power efficiency is designed into its architecture. With the new 3-nanometer technology, a next-generation GPU, a high-performance CPU, faster Neural Engine, and the inclusion of even more unified memory, the M3, M3 Pro, and M3 Max are the most advanced chips built for a personal computer,' he commented.
The M3 Max, for instance, has a tremendous 92 billion transistors count and offers substantial performance boosts for demanding professional workloads. It also provides support for up to 128GB of unified memory, which allows AI developers to work with larger transformer models.
The power efficient performance of the M3, M3 Pro, and M3 Max chips have allowed the new MacBook Pro and iMac to meet Apple's high energy efficiency standards. The new MacBook Pro offers the longest battery life ever seen in a Mac, with up to 22 hours of use.
Apple is aiming to be carbon neutral by 2030 across all aspects of its business, including the entire manufacturing supply chain, and all product life cycles. This goal means that each chip in every Mac, from design to production, will be carbon neutral.