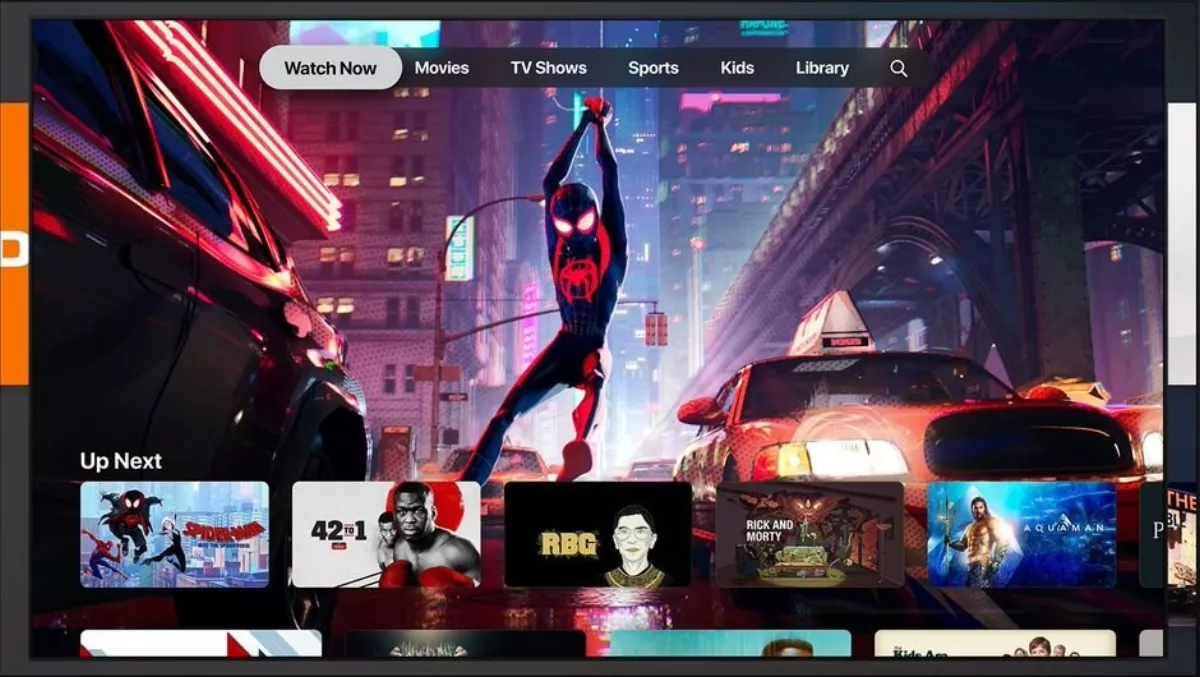 Apple mania! A brief look at Apple TV+, Apple Arcade, and Apple News+
By Sara Barker,
Tue 26 Mar 2019
FYI, this story is more than a year old
Whether you're after news, TV, or gaming, it seems like Apple is pulling out all the stops to get your attention.
Following last week's announcement that a bunch of Apple products including the iPad Air, iPad mini, AirPods, and iMac are all getting a revamp, the company has now revealed its biggest announcements yet.
Overnight Apple announced Apple TV+, a video streaming subscription service that will give platforms like Netflix and Amazon Prime a run for their money.
Apple's also releasing Apple News+, a news subscription service that offers more than 300 popular magazine titles including National Geographic and The Wall Street Journal.
And hot on the heels of Google's Stadia announcement last week, Apple is launching Apple Arcade, a game subscription service that complements games on the App Store.
Apple TV+ could be a step up from Apple TV
While the original Apple TV has been around for a while, Apple TV+ is promising original shows and programming from the likes of Steven Spielberg, J.J. Abrams, Jason Momoa, and M. Night Shyamalan.
The Apple TV app and the Apple TV channels will also get a spruce-up in May 2019. The Apple TV app will allow people to watch new Apple TV channels and pay for the services they want. iTunes movies and TV shows will also be available for rent.
What's more, the Apple TV app will analyse everything you watch to make personalised recommendations.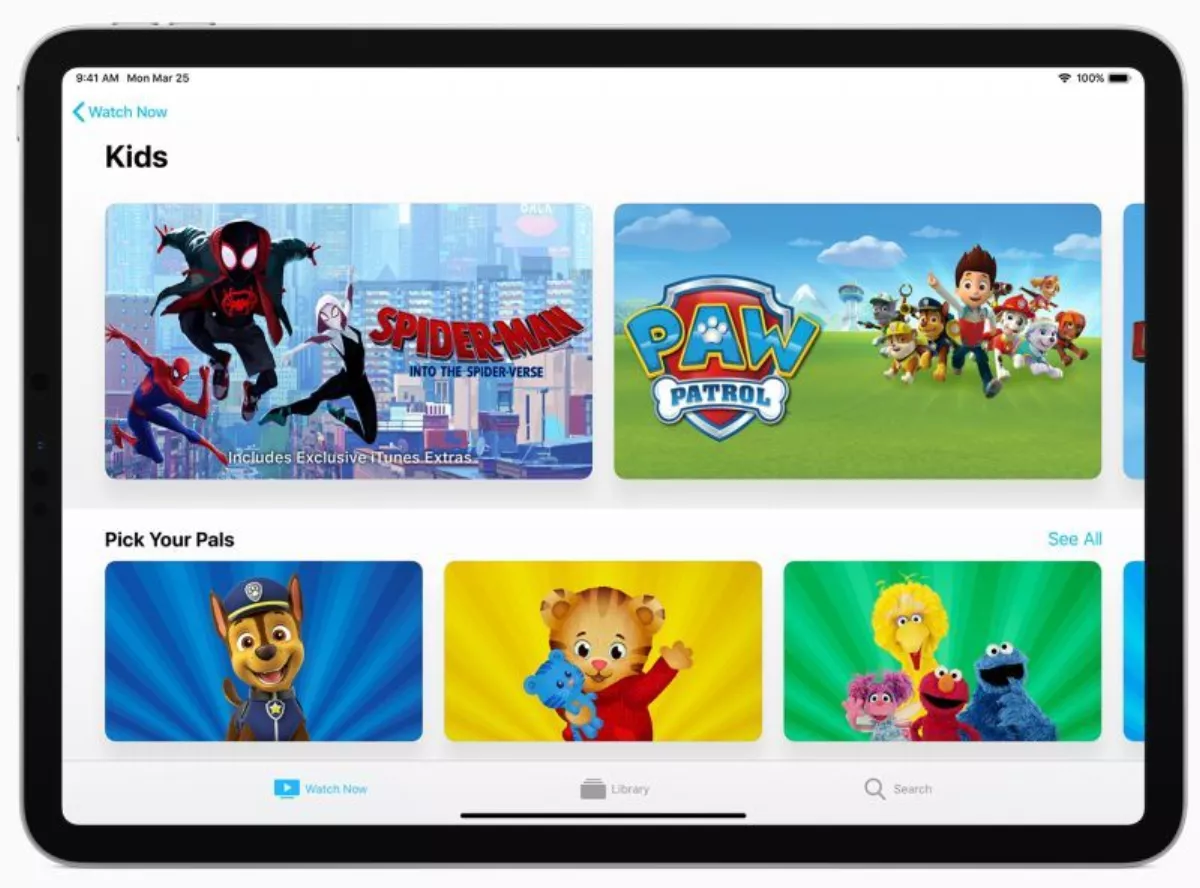 "The app will offer suggestions for shows and movies from over 150 streaming apps, including Amazon Prime and Hulu, as well as pay-TV services such as Canal+, Charter Spectrum, DIRECTV NOW and PlayStation Vue. Optimum and Suddenlink from Altice will be added later this year."
While Apple isn't giving away too much about pricing and availability just yet, the company's senior vice president of internet software and services, Eddy Cue, says it's just a sneak peek of what's to come.
Apple News+ will soon collate your favourite news sources in one place
If you like to get your daily does of the New Yorker or even the Oprah Magazine – and you happen to have an Apple device – users will be able access more than 300 popular magazines, newspapers and other digital publications through Apple News+.
It's already available in the United States and Canada, with service in Australia and the UK expected to launch later this year.
According to Apple's editor-in-chief, the company wants to support quality journalism and to encourage people to discover stories they may never have seen before.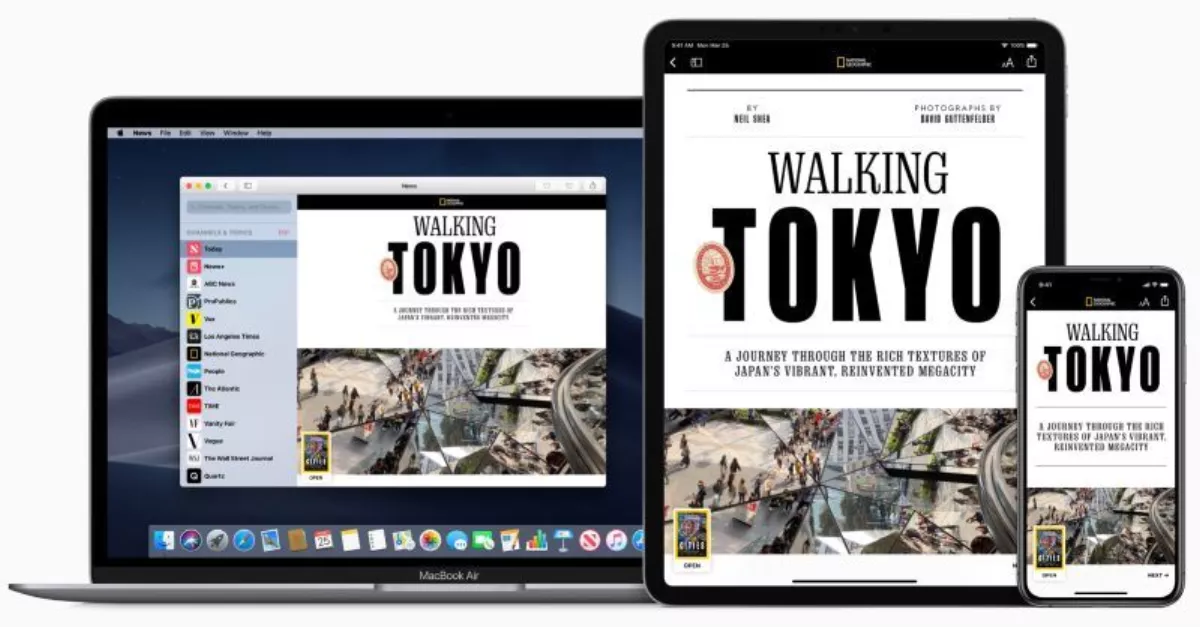 Here's a list of some of the magazine and newspaper titles on offer: The Wall Street Journal, Los Angeles Times and Toronto Star, Canada's largest daily newspaper. In addition, there's the Skimm, The Highlight by Vox, New York Magazine's sites Vulture, The Cut and Grub Street, and Extra Crunch from Verizon Media's TechCrunch, The Atlantic, Better Homes & Gardens, Bon App'tit, Cond' Nast Traveler, ELLE, Entertainment Weekly, ESPN The Magazine, Esquire, Food & Wine, Good Housekeeping, GQ, Health, InStyle, Martha Stewart Living, National Geographic, New York Magazine, The New Yorker, O, The Oprah Magazine, Parents, People, Real Simple, Rolling Stone, Runner's World, Sports Illustrated, TIME, Travel + Leisure, Vanity Fair, Vogue, WIRED and Woman's Day.
News Corp (the company that was founded by controversial media mogul Rupert Murdoch) is one of the major news sources that features in Apple News+.
''We are proud to work with Apple, a company that believes in the profound importance of journalism and journalists,'' says News Corp's chief executive Robert Thomson.
''The Wall Street Journal is certainly the most trusted newspaper in the US and its coverage of politics, business, economics, national news and lifestyle issues is nonpareil. We expect through the Apple platform, our journalism will reach and inform many more millions of readers, viewers and listeners around the country and the world.''
Apple Arcade – a game subscription service with more than 100 'new and exclusive games'
Apple Arcade is a complement to games on the App Store. This will be a selection of games curated based on their 'originality, quality, fun and their appeal to players of all ages'.
While free games are more popular even when they're supported by advertising or in-app purchases, paid games don't get quite the same amount of exposure.
So unlike many games in Apple's App Store, games in Apple Arcade will have no ads, ad tracking, or additional purchases.
The App Store is the world's "biggest and most successful gaming platform", according to Apple's vice president of worldwide marketing, Phil Schiller.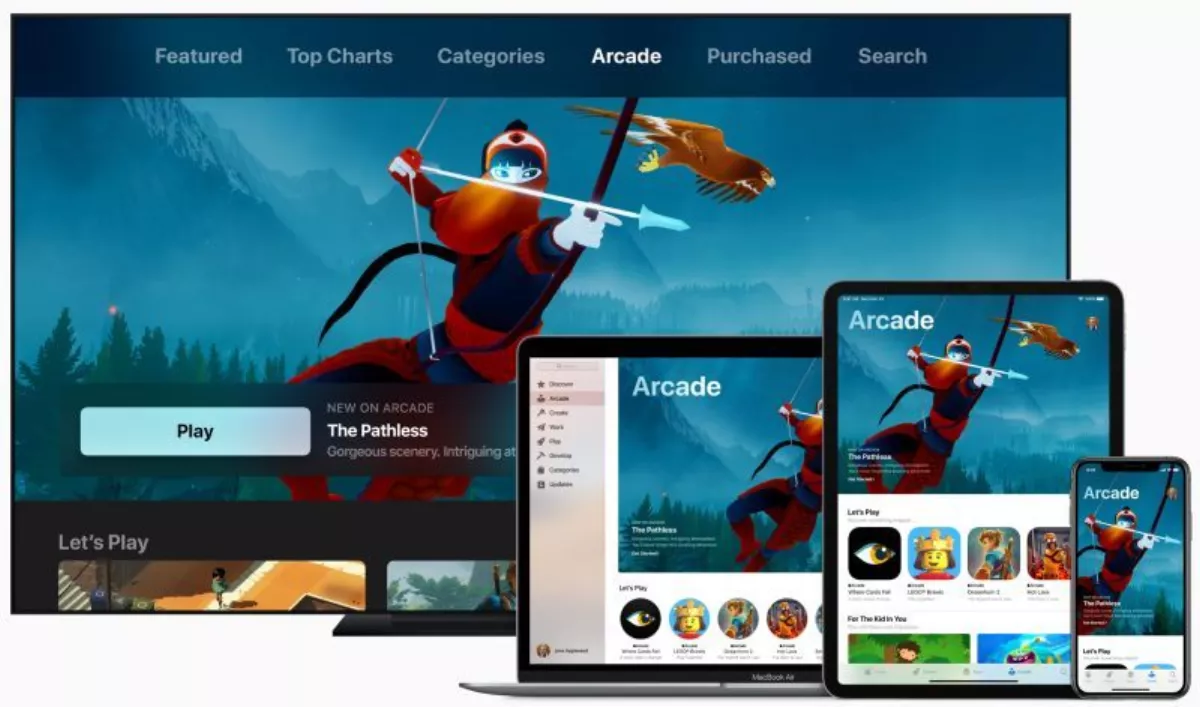 Apple is also trying to attract game developers by contributing to development costs and working with the developers to bring games to life.
Apple Arcade games will entertain customers with incredibly fun gameplay and immersive stories, while capturing imaginations with original art and music. The service will feature games from Annapurna Interactive, Bossa Studios, Cartoon Network, Finji, Giant Squid, Klei Entertainment, Konami, LEGO, Mistwalker Corporation, SEGA, Snowman, ustwo games and dozens more.
"With the simplicity of a single subscription, Apple Arcade will bring games like these to the App Store's more than 1 billion gaming customers."
Apple Arcade will launch in 150 countries from Autumn 2019, but it's staying silent about subscription pricing. It will be available through a new tab on the App Store.