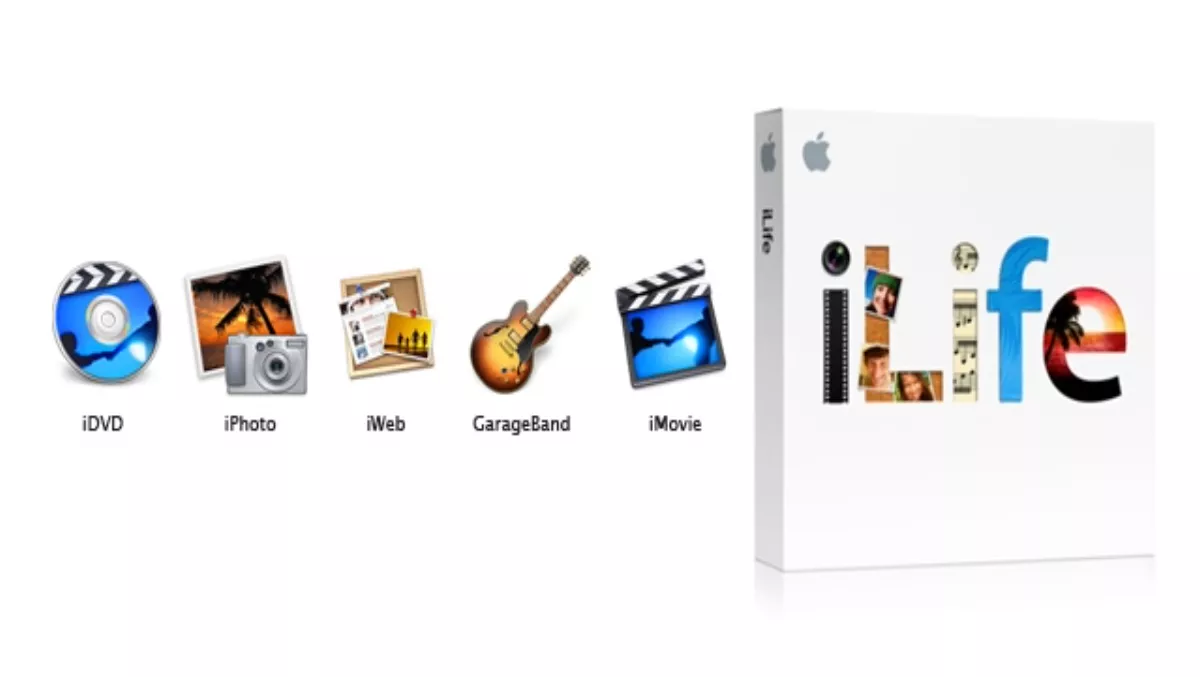 Apple revels in Cupertino's "biggest day for apps"
Wed 23 Oct 2013
FYI, this story is more than a year old
Apple has this morning revealed a new range of iWork and iLife apps - in what Cupertino is describing as "the biggest day for apps in Apple's history."
Introducing a new range of iWork productivity apps, the update includes Pages, Numbers and Keynote and award-winning iLife creativity apps.
Announced at the company's eagerly anticipated event in San Francisco this morning, Cupertino claims iLife apps such as iPhoto, iMovie and GarageBand have also been completely redesigned to take full advantage of OS X Mavericks and iOS 7.
All apps have been updated to 64-bit, are integrated with iCloud, and are loaded with hundreds of new features. In a bid to further woo users, the tech giant also revealed that both iWork and iLife are now free with the purchase of every new Mac or iOS device.
"This is the biggest day for apps in Apple's history," says Eddy Cue, Apple's senior vice president of Internet Software and Services.
"These new versions deliver seamless experiences across devices that you can't find anywhere else and are packed with great features like iMovie Theater, Drummer and a new unified file format for iWork documents across all your devices."
An all new iWork for Mac and iOS makes creating, editing and sharing documents easier than ever according to Cupertino.
iWork
iWork introduces a new, unified file format, delivering document fidelity across Mac, iOS and iCloud, and the iWork for iCloud beta now includes support for real-time collaboration.
As a result, Cue says you can create your document on iPad, edit it on your Mac and collaborate with friends in iWork for iCloud, even if they're on a PC. A brand new UI makes iWork also provides all of the powerful tools you need to create documents, spreadsheets and presentations according to Cue.
iPhoto
iPhoto for Mac and iOS are now 64-bit, making browsing and editing faster. Inspired by iOS 7, iPhoto for iOS sports a clean, new design that's simpler and more beautiful than ever according to Cue, with new tools and effects letting you create more dramatic images in both colour and black and white.
Now you can also share your favourite images as custom slideshows that you can pause, rewind and fast forward using gestures, or order them as professional-quality prints, including panoramas, and as hard cover books that you create using Multi-Touch.
iMovie
iMovie for Mac and iOS have been redesigned to make it easier to browse your video library and instantly share your favourite moments.
iMovie for Mac includes simplified editing tools that let you quickly improve the look of your movie, add fun effects, and speed up or slow down your video.
iMovie for iOS brings desktop-class moviemaking to your iPhone and iPad, so you can create split screen and picture-in-picture effects or advanced audio edits in just a few taps. And with iMovie Theater, you can watch your shared clips, movies, and trailers on all your Apple devices, even your Apple TV.
Pricing & Availability
iWork and iLife for Mac come free with every new Mac purchase, while existing users running Mavericks can update their apps for free from the Mac App Store.
Both available for free from the App Store for any new device running iOS 7, they are also available as free updates for existing users.