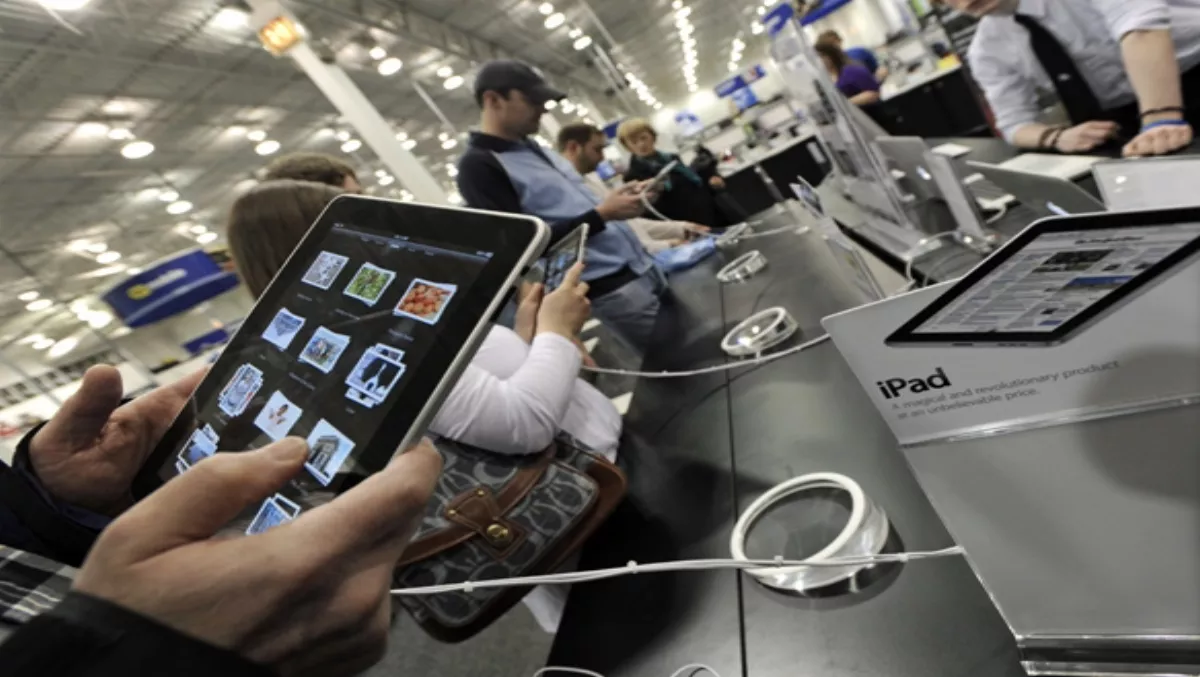 Apple's slick store service app
28 Nov 2011
FYI, this story is more than a year old
In an effort to streamline the in-store experience, Apple has started distributing an internal app to its employees that notifies them when a customer who has made a purchase online arrives in store to collect it.
As reported by the New York Times, the app, which runs on the special iPod Touches used by Apple's store employees, will even show whereabouts in the store the customer is, allowing the employee to waltz straight up with their purchases and hand them over.
The iPod Touches are used for most in-store transactions, and include special credit card readers and barcode scanners.
Apple also mounts iPads around the store so that customers can go online for more information about products they see. These can even be used to request service, putting an end to the 'can I help you?' question that plagues shoppers and staff worldwide.
Apple doesn't currently operate any stores in New Zealand.