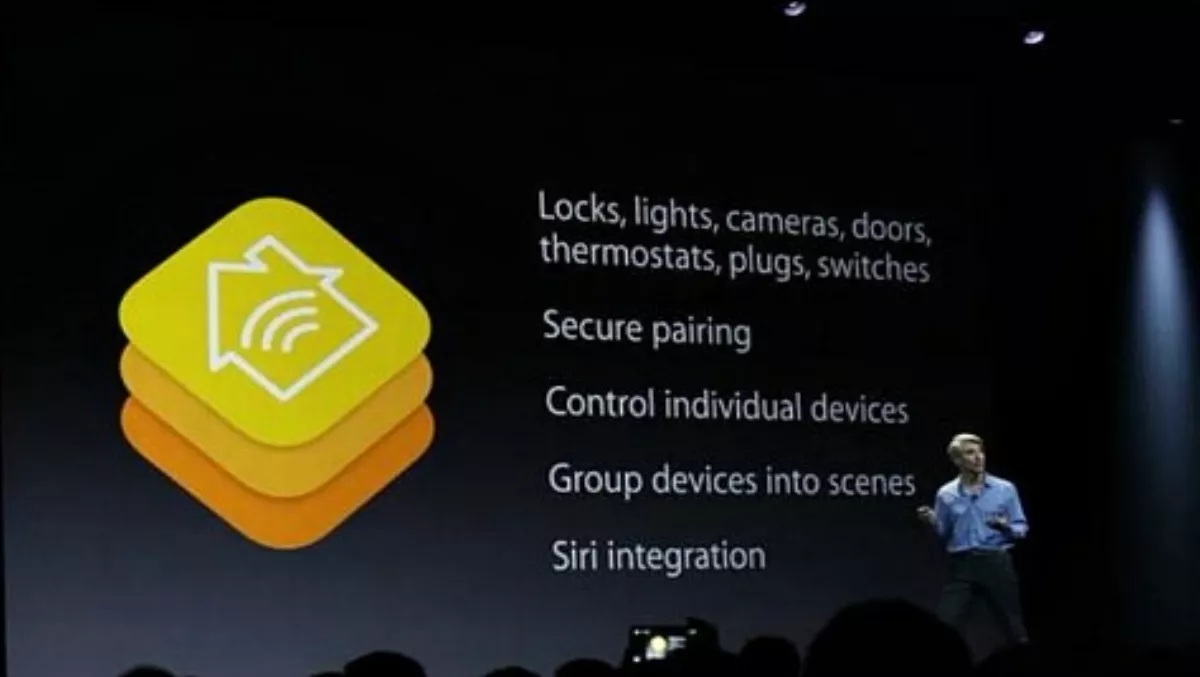 Apple's smart home devices, coming next month
By Catherine Knowles,
Mon 18 May 2015
FYI, this story is more than a year old
Last June, at the Worldwide Developers Conference (WWDC), Apple announced its plan to release HomeKit-enabled devices to help power a smart home.
Now, Apple has revealed HomeKit devices will begin to launch as early as May or June of this year.
Recently, there have been rumours that the devices would be released at the end of the year in August or September, with the need to fix problems with the connected home system the reason for the delay.
For instance, Fortune said Apple's code for controlling smaller, battery-powered devices required too much memory, and Apple had to work on getting the code back down to size.
However, an Apple spokesperson denied these reports and said the company already has 'dozens of partners who have committed to bringing HomeKit accessories to market' and Apple is 'looking forward to the first ones coming next month'.
About a year ago, during Apple's WWDC, the company revealed it's intention to release devices that would power a smart home, replacing light switches, garage door openers, thermostat dials and more. These devices would be run by a single control panel integrated with iOS enabled devices such as iPhones and iPads.
Furthermore, Siri, Apple's intelligent personal assistant, would be used to take voice commands for HomeKit-enabled devices. This would allow a user to tell Siri they want to 'get ready for bed', which would automatically lock the front and garage doors and dim the inside lights.
While Apple kept specifics about HomeKit close to home, the company said the devices would use a 'common protocol' to help them talk with each other and link securely with an iPhone or iPad.
The HomeKit hardware certification programme was introduced last November, and Apple has begun granting certification to behind-the-scenes players.
However, little has been said over the last year and this has fuelled rumours that the project was hitting some roadblocks along the way.
Apple's WWDC takes place this year on June 8-12 in San Francisco, and it is thought Apple will reveal more details about HomeKit, including a release date, here.