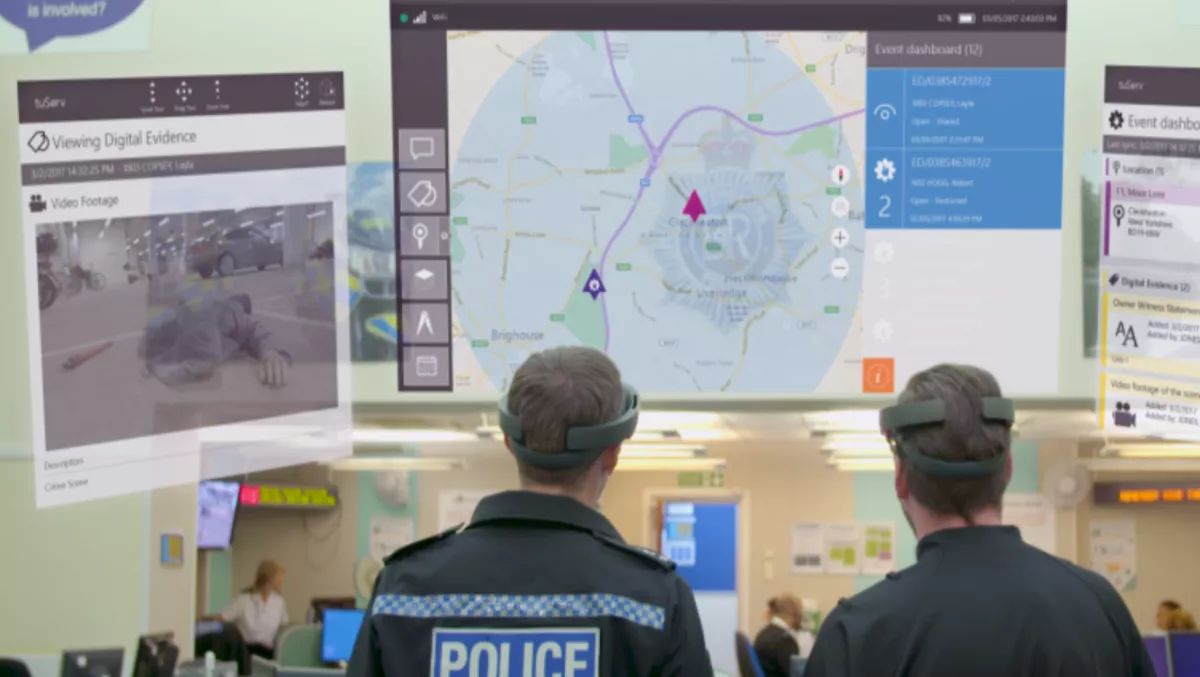 AR for cops: HoloLens could be the future of policing
FYI, this story is more than a year old
Black Marble, a member of Microsoft's HoloLens Mixed Reality Partner Program (MRPP), is one of many agencies creating ground-breaking applications for HoloLens.
Through Microsoft's Universal Windows Platform (UWP), Black Marble has developed an award-winning application, tuServ, that's transforming today's approach to digitising modern policing.
It wanted to push the boundaries of what is possible with a Universal Windows Application and has developed an innovative proof of concept solution that gives police forces the ability to capture content at a scene of a crime, in real time.
tuServ's Scene of Crime application has been developed with operational police officers, for operational police officers.
It aims at revolutionising how both officers out in the field, and staff in the police station, are approaching the scene of a crime.
Evidence contamination is a primary concern for crime scene investigation teams, and transparency in the investigation process is key for maintaining public confidence in police activity.
Using Microsoft HoloLens, officers in the field can place virtual markers, trace 3D objects, and gather multi-media evidence eliminating the risk of disturbing the physical evidence at a scene.
The aim of tuServ is to provide crime scene investigators more accurate and tangible evidence and virtually transports officers back to the scene of a crime.
Here, markers placed, evidence gathered, and object mesh captured can be viewed as they were at the time of the investigation, giving a genuine view and understanding of the scene.
However, it's not just officers at the scene of a crime who reap the benefits of HoloLens applications.
Back at the station, officers can view the captured media evidence with tuServ via Windows devices in real time or on demand, or through the tuServ HoloLens Command and Control App.
This bolsters a force's ability to collaborate even when working remotely and enhances communication by empowering officers to not only be verbal but also demonstrative.
Communication, collaboration and cooperation are the basis of any police operation, and through tuServ's HoloLens Command and Control App, Command and Control units are rapidly mobilised to react to an incident at a moment's notice.
Units can assign officers to incidents, communicate with those on the ground, and build a clear and inclusive view of every component in play at a scene.
Combined, these features could deliver the agility that a force needs to be responsive and reactive in a high-pressure environment where every minute counts.
You can check out the project in action here:
Related stories
Top stories