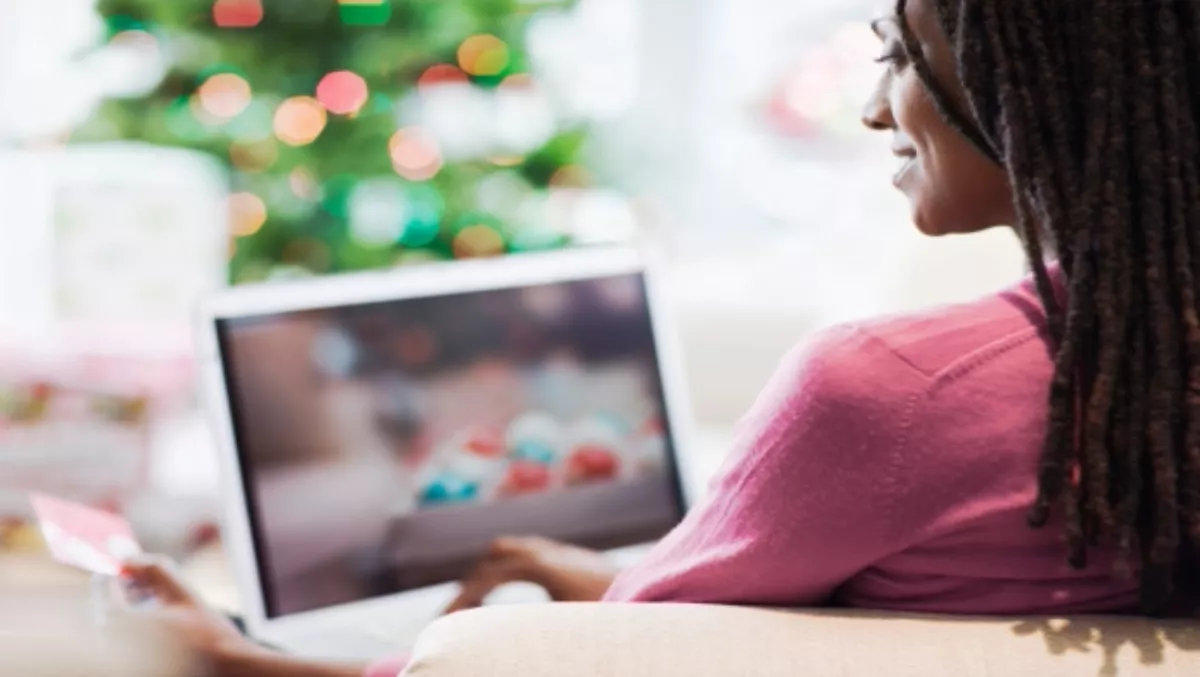 Are you a savvy shopper online?
Thu 15 Aug 2013
FYI, this story is more than a year old
Love shopping online but worry about becoming victim to the next biggest scam?
Ordered a ladies size 12 and received a pair of pants that would be better suited for a six year old?
Then this guide is for you…
Online shopping is arguably one of life's greatest inventions. Convenient, simple and available 24/7 – it's no wonder we find ourselves compiling next season's wardrobe while in the comfort of our onesie.
While there are many reliable online sites to buy from, there are of course issues that can arise.
Founder of WOMO.com.au, an Australian business review website, Fiona Adler, explains that the internet has given back power to the consumer.
"Not only has online opened consumers up to a world of retail at their fingertips, it's also provided them with a platform to voice opinions and make complaints heard," she says.
"At WOMO we are often witness to online customers informing others of their bad experience or voicing their frustrations about poor policies."
Adler's tips and tricks to ensure a safe and sound online shopping experience are as follows:
• Avoid suspiciously low prices :
It if seems too good to be true, it probably is. Sometimes we make the decision to save money and start hunting for the very cheapest option available on the web.
Unfortunately, this often results in us landing on a less reputable website - and a much heightened risk of the goods never turning up, or running into problems if they're wrong. Go cheap, but not the cheapest.
• Buy from a reputable business:
Customers run into the most trouble when they buy from businesses that don't actually exist. To avoid this, only buy from online businesses that you've heard of.
Ensure they have full contact details on the contact page (a phone number, physical address, and email address) and also an ABN (Australian Business Number). If the website looks shoddy, has spelling mistakes or poor quality images, proceed with caution.
• Look for customer reviews :
The best way to find out what a business is really like is by looking for reviews from other customers. Often websites will include reviews from customers about the specific products they sell, but also about the website itself and what the overall buying experience was like.
Ensure these reviews are from a third party and are not simply testimonials that the business has handpicked or worse, manufactured.
• Check the returns policy before you buy:
Don't make the mistake of ordering first and checking the returns policy second.
Once you've put those card details in, you're locked into their T&Cs. Choose a few sites that have a good policy and track record. Consider what's most convenient to you and then make your final decision.
• Take advantage of measurement tools:
Numerous online retailers have tools to help you determine which size to order yet most of us dive in with a 'one size fits all'of mind.
Even though measuring yourself may seem like a hassle at the time, it will be less of a headache than returning the item. Also, as long as your size doesn't fluctuate, you should only have to make these measurements once.
• Check the description carefully:
Often online photos can be misleading and may not even be an exact photo of the item you are purchasing. Sometimes the colours look different and it can be difficult to judge the scale of things.
Carefully read the description to see what materials it's made from, the size/shape of the item, and the uses for the product.
Sometimes it can be useful to take a screen-grab image of the product description in case you need to refer to it at a later date - some businesses have been known to change after being alerted to a discrepancy.
• Bring out the big guns:
If something has gone wrong and the website fails to work with you to solve the issue, lodge a dispute with your credit card provider or PayPal. As this can be a fairly serious course of action, I suggest warning the supplier that you intend to do this.
The business won't want their reputation tarnished and will often become more motivated to rectify your problem.
They know that if the payment facility receives several complaints about a particular online seller, their account can be put on high alert and/or blocked - which would stop them from trading.
• Use the megaphone at your fingertips:
When you've had a bad (or a good) experience with an online retailer, make sure you let others know about it by reviewing online.
Not only will others come across your reviews when they search on Google - and hopefully avoid any issues you may have had - the business may decide to react to your feedback and change its ways.
Never underestimate the power of the consumer.