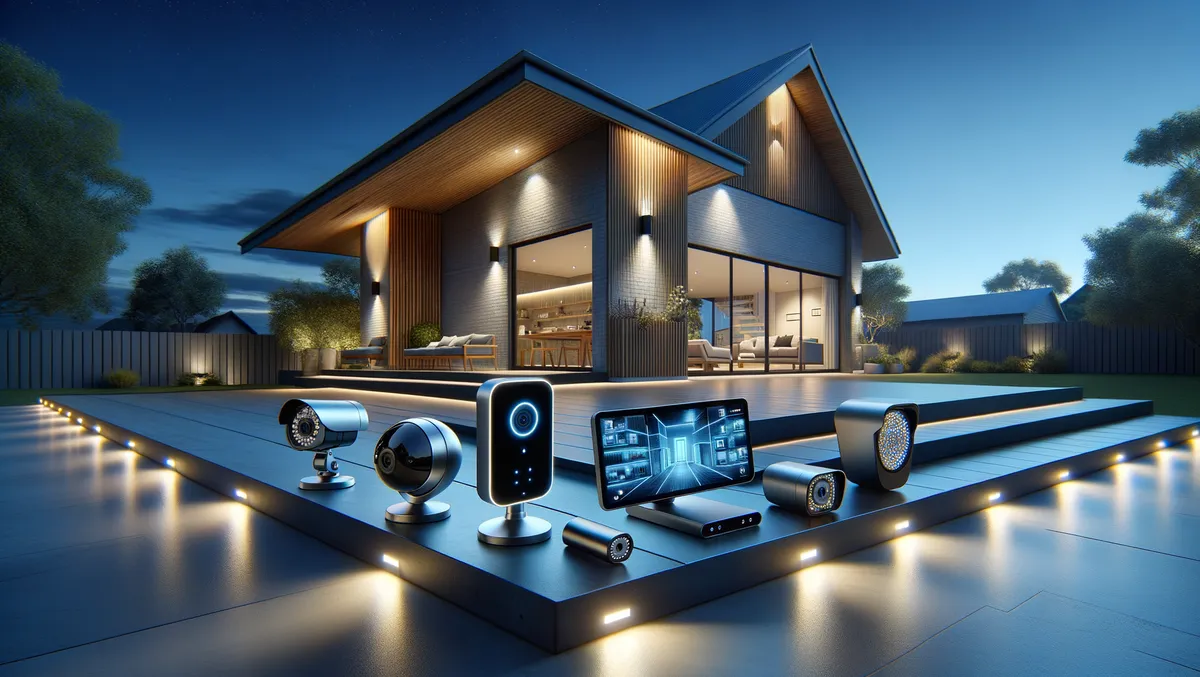 Arlo reveals new Essential range of smart home security cameras in ANZ
Arlo, a smart home security company, has unveiled its second generation of Essential cameras and doorbell range to enhance indoor and outdoor security in Australia and New Zealand. The company aims to provide customers with affordable and efficient smart home protection with a combination of technology and innovation.
The upgrade to its Essential range includes a 130-degree viewing angle, colour night vision, noise-cancelling audio, and an integrated spotlight to provide superiority over unwanted guests. It introduces a second-generation Essential Outdoor Camera and Essential Indoor Camera with an automated privacy shield and a Video Doorbell.
Brad Little, Vice President and Managing Director of Arlo APAC, highlighted the significant advancements in their latest products, the second-generation Essential cameras and doorbells. He emphasised that these additions represent Arlo's product lineup's optimal blend of technology and value.
Little underscored the company's commitment to providing diverse, high-quality products and AI software. The goal is to offer users comprehensive solutions for protecting their belongings, reflecting Arlo's dedication to delivering top-tier technology for security and surveillance needs.
Brad Little stated: "Our new second-generation Essential cameras and doorbell provide the best combination of technology and value Arlo has ever offered, adding to Arlo's wide range of high-quality products and industry-leading AI software to ensure you can protect your everything."
Each device in the new Essential range has USB-C connectivity for easy charging and a quick setup process, offering a faster Bluetooth experience. All of Arlo's unique products provide a 2K resolution that offers twice the clarity of high-definition video, ensuring excellent image quality at an affordable price.
The Essential Outdoor Camera has a 130-degree viewing angle, colour night vision, noise-cancelling audio, an integrated spotlight for scaring away unwanted guests, and an integrated siren.
The Essential Indoor Camera has an automated privacy shield, two-way audio, and night vision. The second-generation Video Doorbell has two-way audio, night vision, and a 180-degree field view.
Moreover, Arlo has also developed a mobile app, Arlo Secure, compatible with the new range of Essential cameras and doorbell, which allows users to protect their homes more efficiently. The Arlo Secure plan lets users have customisable Smart Activity Zones and other advanced features.
Users can also purchase additional accessories for the second-generation Essential Cameras and Doorbell, including a solar panel, outdoor charging cable, and protective camera covers.
These newly launched products are now available at Arlo and all leading retailers nationwide. The RRP of the Essential Outdoor Camera is AUD $159 / NZD $179 for a single camera kit, Essential Indoor Camera is priced at AUD $129 / NZD $149 for a single camera kit, and Video Doorbell at AUD $229 / NZD $259.
Arlo's deep expertise in AI- and CVpowered analytics, cloud services, user experience and product design, and innovative wireless and RF connectivity enables the delivery of a seamless, smart security experience for Arlo users that is easy to set up and interact with daily. Arlo's cloud-based platform provides users with visibility, insight, and a powerful means to help protect and connect in real time with the people and things that matter most from any location with a Wi-Fi or a cellular connection.
Arlo has recently launched several categories of award-winning connected devices, software, and services. These include wire-free, smart Wi-Fi and LTE-enabled security cameras, video doorbells, floodlights, security systems, and Arlo's subscription services: Arlo Secure and Arlo Safe.