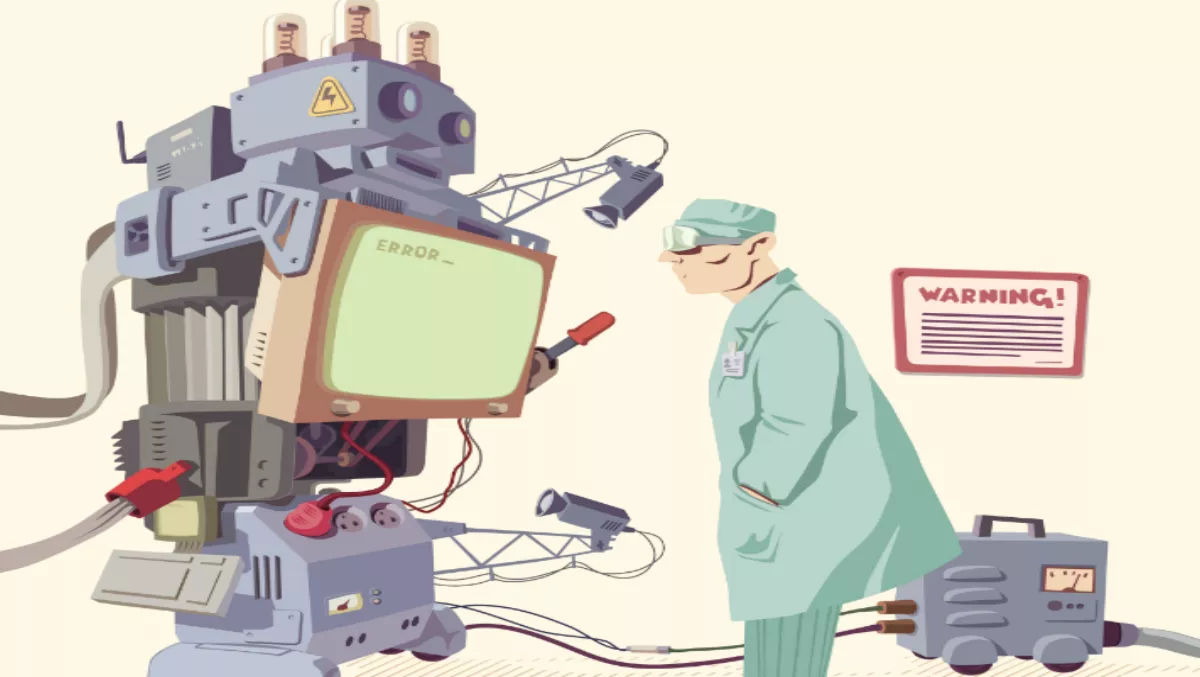 Artificial intelligence finds its way to New Zealand farms
By Jacques-Pierre (JP) Dumas,
Mon 19 Jun 2017
FYI, this story is more than a year old
AI is a fundamentally intriguing and frightening concept that revolves around the idea of a self learning computer. Forms of AI exist within most of our daily lives such as Siri, however New Zealand is leading the charge in farm based AI
Jonathan Wong has created a program for farmers called Betty which comes in the form of an app.
The app allows farmers to catch disease within their livestock early, which may save thousands of dollars down the line.
Upon finding a sick animal farmers are presented with with a sequence of questions by Betty, the answers are then combined with regional farm and weather data to give the farmers a list of most likely causes.
Betty is currently being reviewed by 31 of N.Z.'s farmers and the app is currently under consistent development.
The farmers are providing real time feedback to the developers on how they can improve the AI
Wong comments on the need for Betty saying that, "There are a lot of farmers out there who are reluctant to call a vet early, especially if a problem is perceived to be minor.
"With Betty we can help farmers decide whether or not their sick cow is an emergency and to take immediate action, or connect them with a local vet if need be."
Wong also states that, "While a typical dairy vet sees up to ten cases a day, the Betty AI engine has the ability to assess hundreds of sick cows every hour- and is continuously refining her algorithm with each one."
Wong is planning on releasing the Betty app internationally once the AI becomes sufficiently refined.
Betty is currently available on the New Zealand Apple App Store.
Betty is just one of the many possible uses for AI, however the prospect of integrating AI into all aspects of everyday life is in equal parts frightening and exciting.