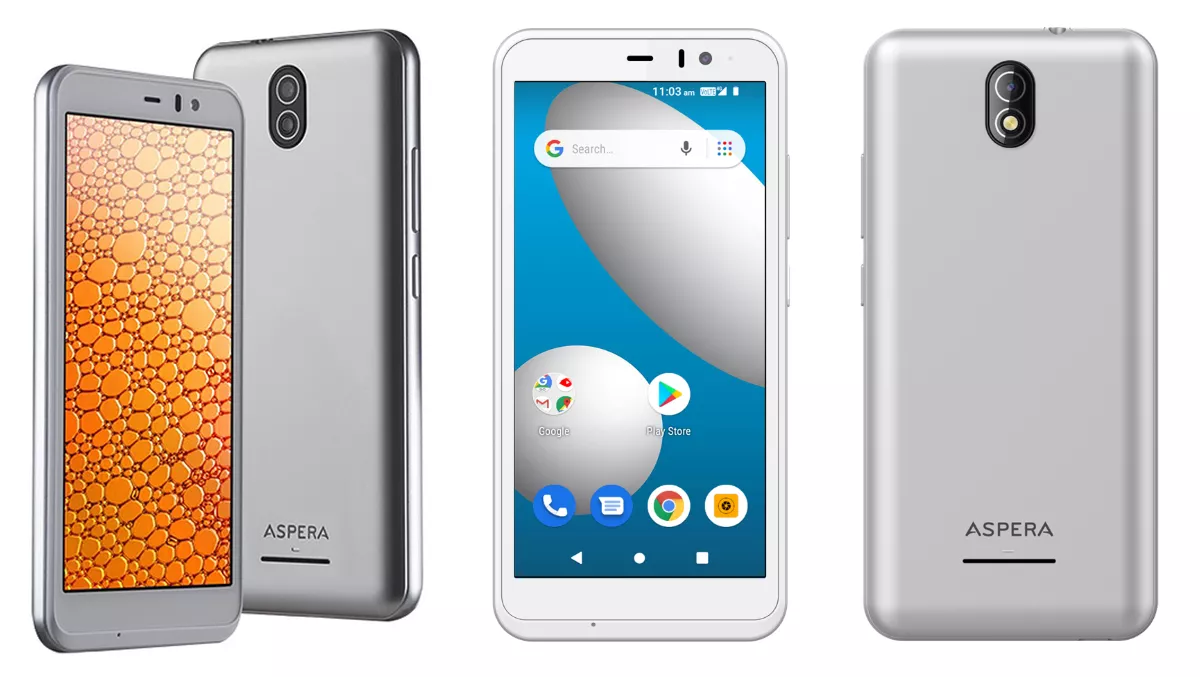 Aspera Mobile launches the Jazz 2, a dual-SIM, budget smartphone
Fri, 4th Oct 2019
FYI, this story is more than a year old
Sydney-based mobile phone brand Aspera Mobile have launched the successor to their Jazz smartphone.
The Jazz 2 is a 4G Android phone with dual-SIM capability, with a price-tag of under AU$100.
Aspera Mobile MD Allan Robertson explained, "We launched the original Jazz in early 2018. It was a 3G phone with a 5-inch screen, only cost $99 and was immediately popular with budget conscious younger and mature users wanting a simple smartphone without having to break the bank. The Jazz 2 takes this offering to the next level with dual-SIM and 4G functionality but still only costing $99.
Aspera has forged ahead in a very competitive market. A huge commitment to customer service and reliable, low cost phones is something Robertson is keen to stress. In an age where the ticket price of mobile phones seems to be ever increasing, such a low-cost alternative definitely has its place.
With telcos starting to wind down their 3G networks, the Jazz 2 allows consumers to take advantage of 4G without breaking the bank.
Robertson continues, "Not everyone has thousands to spend on high-end smartphones and to be honest not everyone has to. Consumers clearly told us they wanted to go from a 3G to 4G to stay current and to increase the on-board memory so they don't run out of storage space. So we did both by upgrading the technology and increasing the on board memory to 16GB. You also have the ability to expand the storage with a micro-SD card for further capacity. We also customised the device with dual 4G SIM cards.
The Jazz 2's dual 4G SIM capability allows the flexibility for users to have two numbers in one device – ideal for personal and work use. There are benefits too, when travelling overseas. A local SIM card can be activated to save on usage costs whilst keeping an Australian or New Zealand SIM card active to receive calls and texts from home.
The Jazz 2 also features a 5-megapixel rear and 2-megapixel front camera, is unlocked and works on all Australian and New Zealand 4G and 3G networks. It comes loaded with Android 9 Go so users get immediate and easy access to GPS, Bluetooth, WiFi, WiFi hotspot and all the regular services consumers expect from an Android device.
Other key features of the Jazz 2 include a 4.95-inch screen and an 18:9 aspect ratio. It runs on a 1.5GHz quad-core processor, contains 1GB of RAM and uses a 1900mAh battery.
Allan Robertson concludes, "The Jazz 2 meets the requirements of the cost-conscious buyer with a 4G dual-SIM smartphone that runs Android and has all the regular features you would wish for.
The new Jazz 2 smartphone is available now across Australia and New Zealand.