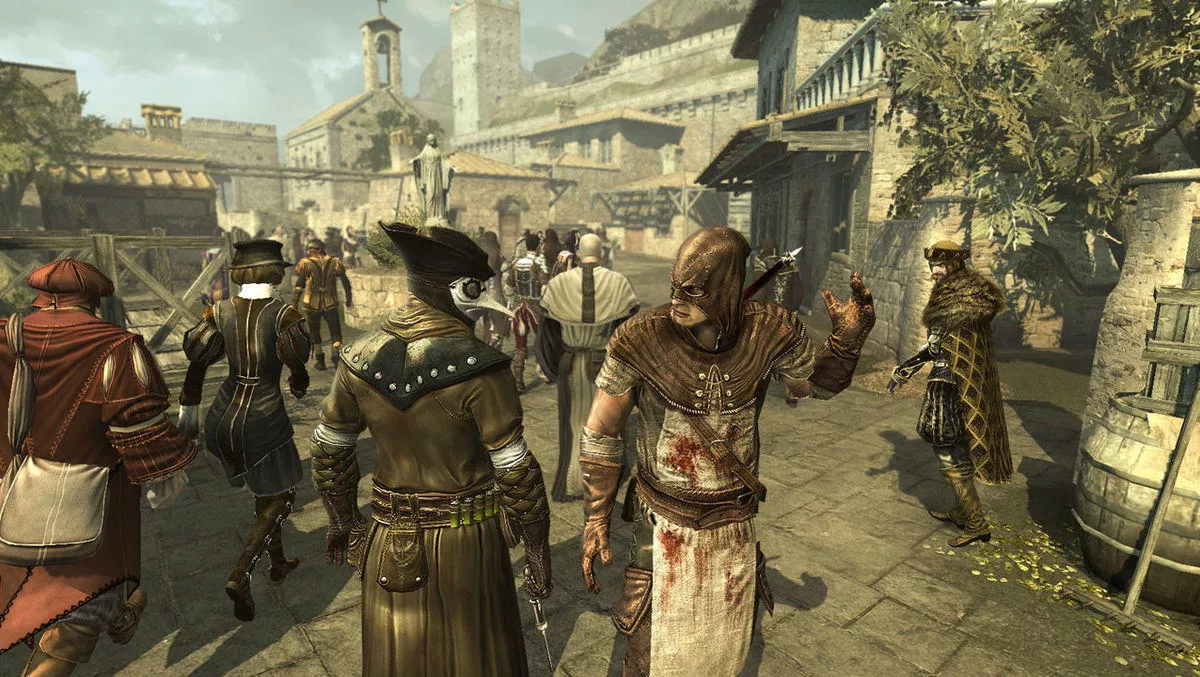 Assassin's Creed Brotherhood MultiPlayer Beta on PS3 only
By Contributor,
01 Sep 2010
FYI, this story is more than a year old
Many were unconvinced – perhaps even a little offended – at the notion of introducing a multiplayer component to the Assassin's Creed franchise, which has been very much a single-player experience to date. But that's precisely what Ubisoft intends to do with Assassin's Creed Brotherhood – a direct sequel to Assassin's Creed II that, just to confuse you, isn't Assassin's Creed III; that will be a different game entirely.
However, the first Assassin's Creed Brotherhood multiplayer trailer defused many fears of a tacked-on multiplayer component. Instead, the trailer demonstrated a rather promising cat-andmouse approach to multiplayer. In the 'Wanted' game type, for instance, each player is assigned another player as a target at random. Your goal is to hunt down and eliminate your target without breaking cover – but bear in mind that someone will also be lurking in the shadows trying to take you out as well!
Those who preorder any of the game's three editions for PlayStation 3 will have the chance to take part in this month's exclusive PS3 multiplayer beta. Further details can be found at www.assassinscreed.uk.ubi.com/brotherhood