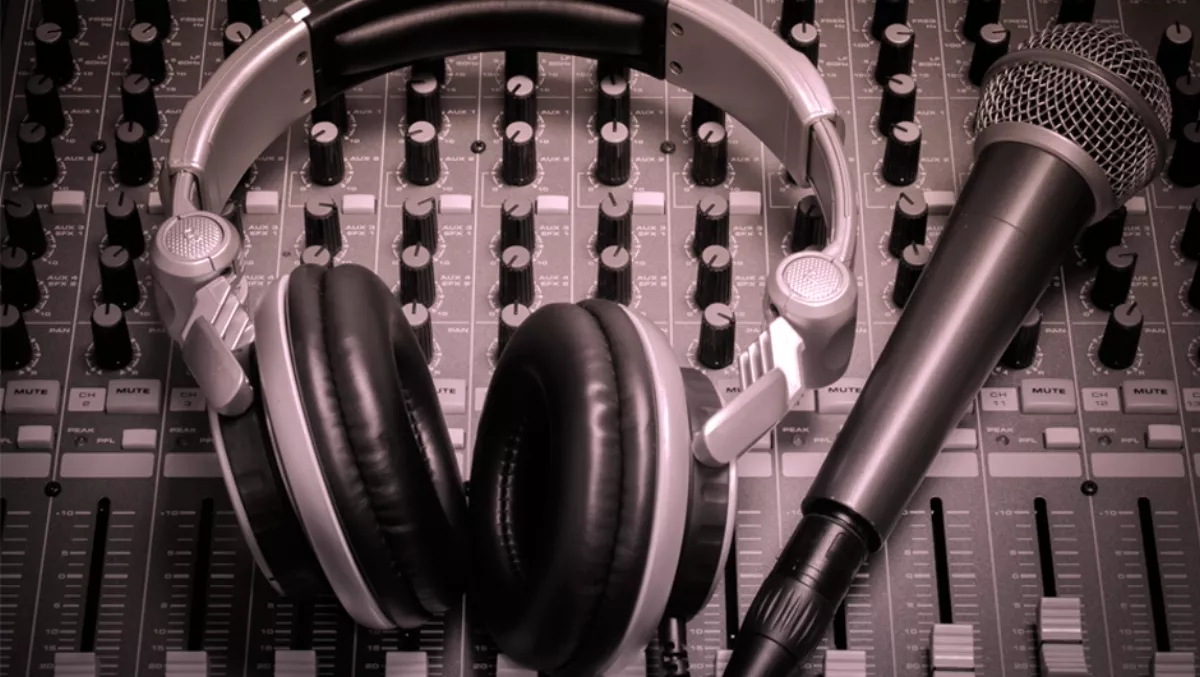 Auckland high-school visited by NZ music royalty
FYI, this story is more than a year old
Breakthrough artist of 2016 KINGS visited his old high-school Northcote College yesterday, to launch the first episode of a new web series that helps young people follow their dreams.
Oompher, run by Careers NZ, put out inspirational online videos that showcase the many diverse options students have for choosing their path in life.
To launch series two, the team paired up with Kingdon Te Itinga Chapple-Wilson (A.K.A. KINGS) and showcased the first episode to over 1,000 students.
The video went through KINGS' own path to fame and gives an honest look at what it takes to make it in music in the digital age.
From dropping out of school to breaking records with his hit single, 'Don't Worry Bout It', the episode hopes to be an inspiration to students keen to pursue the arts.
KINGS says it's about self-belief and owning your decisions.
"During the route of dropping out and pursuing music, times get tough and you need to fully own your choices over and over again. I was extremely lucky to have my family support me throughout. And I believed in myself enough to know that I would eventually be here."
He says he wants to help young people who, like himself, wanted to pursue arts at an early age.
"Building a school for youth like me that leave school early to pursue a career in the creative arts is my ultimate goal."
The video is a part of series that will aim to inspire more young people to pursue the careers that best match their dreams. This fits Oompher's vision to encourage young Kiwis to open their minds and achieve the extraordinary.
Careers NZ CE Hugh Kettlewell says this next season has a lot in store for young people at the crossroads of life.
"Over the coming weeks viewers will be inspired by the stories, successes, challenges, goals and dreams of eight extraordinary young Kiwis who have reached great heights in sporting, business, music, arts and professional endeavours."
Some exciting features for series two:
ReQuest Dance Crew member and star of Justin Bieber's 'Sorry' music video – Kaea Pearce
BMX World Junior Elite champion – Maynard Peel
Staavias Shoes founder – Gustavia Lui
Women's Rugby Sevens Olympic silver medallist – Niall Williams
Māori entrepreneur & educationalist entrepreneur – Ash Patea
My Kitchen Rules season one finalists and passionate cooks – Heather and Aaron Freeman.
Young and passionate engineer for Auckland Council – Tamoko Ormsby
Oompher has been one of Careers NZ's most popular digital tools for inspiring young people, and they hope to continue the good.
Educators with students who are struggling to find a passion or possible career can direct them towards this great online resource for an insider guide to a wider variety of interesting directions.
Check out their YouTube channel to watch the new series.
Related stories
Top stories