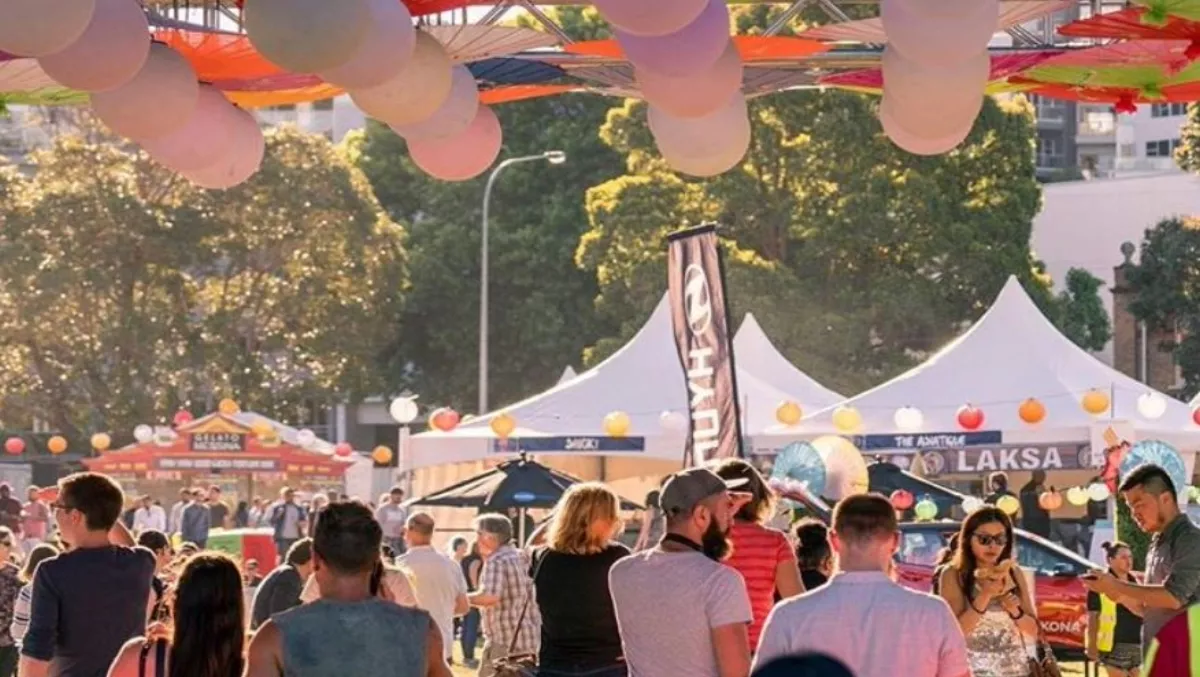 Auckland Night Noodle Market goes cashless
FYI, this story is more than a year old
The Auckland Night Noodle Market is one of the biggest free community events in NZ, with an estimated 170,000 people attending the event this year in Auckland.
There will be an estimated 400,000 individual transactions across the events in Auckland, Christchurch and Wellington.
The event opened in Auckland last weekend and runs through to December 10, it will also travel to Christchurch and Wellington in the new year.
This year is the first time that the event will be cashless, and the event organiser Simon Carter decided to use iPads to do it.
I had the opportunity to chat with him about this decision and whether or not cashless may become the future of public events.
What was the reasoning behind going cashless?
The primary aim is to reduce queuing time for customers, it will also make it easier on vendors.
There are 22 vendors in Auckland, all using iPad for cashless payments, not having to handle cash and making the change means they can focus on taking orders and serving food.
Do you think the decision to go cashless will be well received?
Yes, the shift to cashless has required a change for some customers, however, the large majority have found it highly convenient to just 'Tap - Go'.
For those that still use cash, we have gift vouchers on site that they could purchase from the Information Tent so that they could easily enjoy the Night Noodle Markets also.
Do you see this becoming a trend at other public market events?
Yes, I believe so.
Cashless improves safety and security for stallholders as there is no cash onsite, it is more convenient for customers as they only need to carry their card and the level of reporting that we as the Event Organiser now have access to is highly detailed and insightful.
The richer this information this is to an Event Organiser, the better prepared we can be to troubleshoot problems if they arrive, but also for future planning of events.
What lead you to choose the iPad?
It was the best choice for reliability, connectivity and stability.
With an event of this size you can't afford to have technical issues, so stability and reliability are crucial.
It also had a low barrier to entry for vendors, as 90% of them were already familiar with iOS, so minimal training was required.
How do you think these devices will hold up against the strain of heavy use?
To date, there has been over 65k transactions (a benefit of good data!) and we have got nowhere near reaching capacity on our systems.
The onsite network is split into 5 zones across two cellular networks and is monitored 24/7 by a technical support team.
All our payment terminals are hardwired into the Point of Sales system to assist with the quick transfer of information.
What happens in the unlikely event that network fails and the eftpos machines go offline?
If the network was to fail and the systems unable to integrate with each other we are able to switch to a manual mode, which allows stallholders to process the order at the POS, and then manually complete the transaction via our Smart Pay terminals.
If all systems were to go down, both systems have the ability to store 99 transactions in an 'off-line' mode.