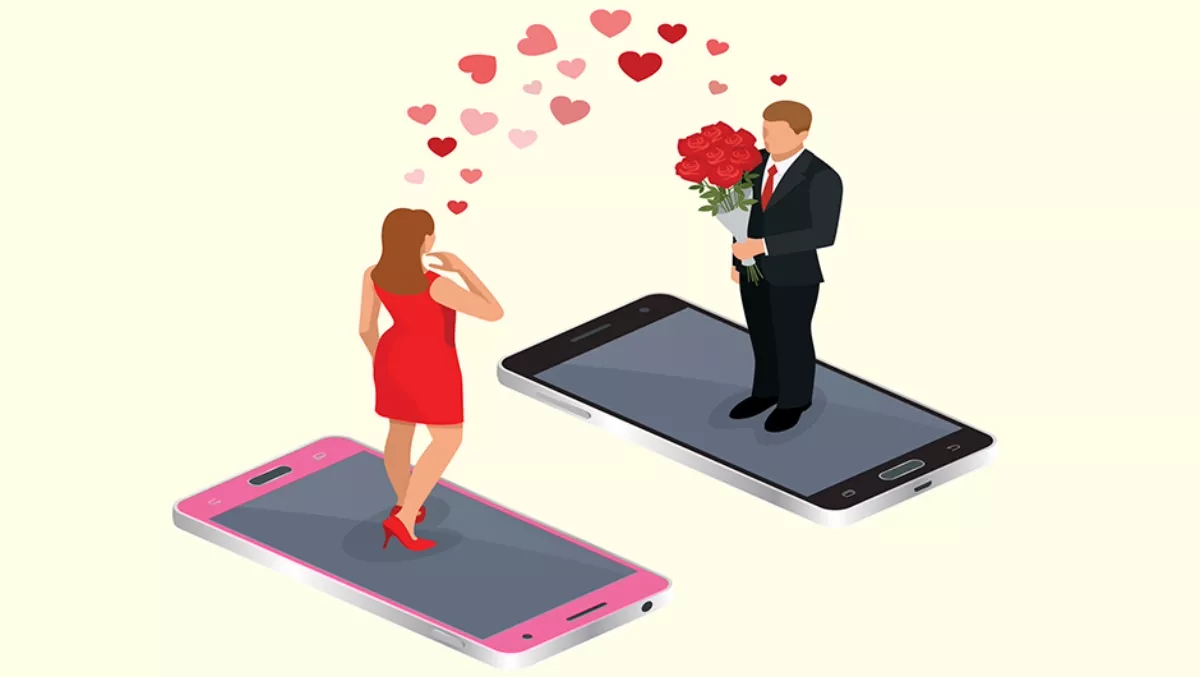 Bad experiences for almost 70 percent of Kiwi online daters - tips for success
FYI, this story is more than a year old
After Sunday the 14th of February – more popularly known as Valentine's Day, many of us will be wondering how the heck we ended up blowing $100 on a dozen roses.
Others will be celebrating the fact that their $100 is still firmly in their wallet following a Valentine's Day spent solo. Well, minus the cost of the pizza delivery, the cheap bottle of wine, the copious amounts of chocolate and the Netflix subscription to watch "The Notebook" and "Love Actually".
If you're planning to find your Mr or Mrs Right online, then it would pay to take note of the New Zealand Norton Online Dating Survey first.
Many Kiwi online daters have been the targets of scams and fake identities to trick people into handing over money or entering a false relationship – almost 70 percent of respondents reported negative experiences.
In fact, 55 percent of respondents are spending at least an hour a day on online dating sites, with 53 percent of users finding it difficult to identify scammers.
However, despite this, there is a silver lining with 31 percent of respondents finding their partner online.
Senior director of the Norton Business Unit for Asia Pacific and Japan, Symantec, Melissa Dempsey says online dating can be a wonderful service for those seeking love, but this can also make them an attractive target for scammers.
"With the popularity of online dating services on the rise in New Zealand, Valentine's Day has become more appealing for scammers looking to cash in on people searching for that special someone," Dempsey says.
"While many do find love online, those that are victims of fake scams and false identities are often left with financial damage and emotional distress."
The power of the Internet means we really can quite convincingly pretend to be whoever we want to be. This is in fact one of the main problems, with 43 percent of online daters lying by exaggerating or misrepresenting their profiles to make them more appealing or attractive.
In New Zealand, online daters are most likely to lie about their income (27 percent), followed by their physical description, weight, and interests (all 25 percent).
And yes, female online daters were found to be less deceitful than their male counterparts, with 62 percent claiming never to have exaggerated their profile details.
So what should you do to avoid a negative experience? Norton has shared some online dating safety tips, including:
Be wary of individuals contacting you with a sob story asking you for money
To help verify the identity of the person that you're talking to, ask for a recent photo
If someone requests a webcam chat, be especially careful about your behaviour
Don't visit links sent to you by people you haven't talked to for very long
If you notice that the conversation you're having seems a bit off, or the person isn't answering your questions directly, chances are it's a bot
Join a paid site as since members have to pay to communicate with each other, it's likely that there will be more legitimate daters and less scammers
Related stories
Top stories