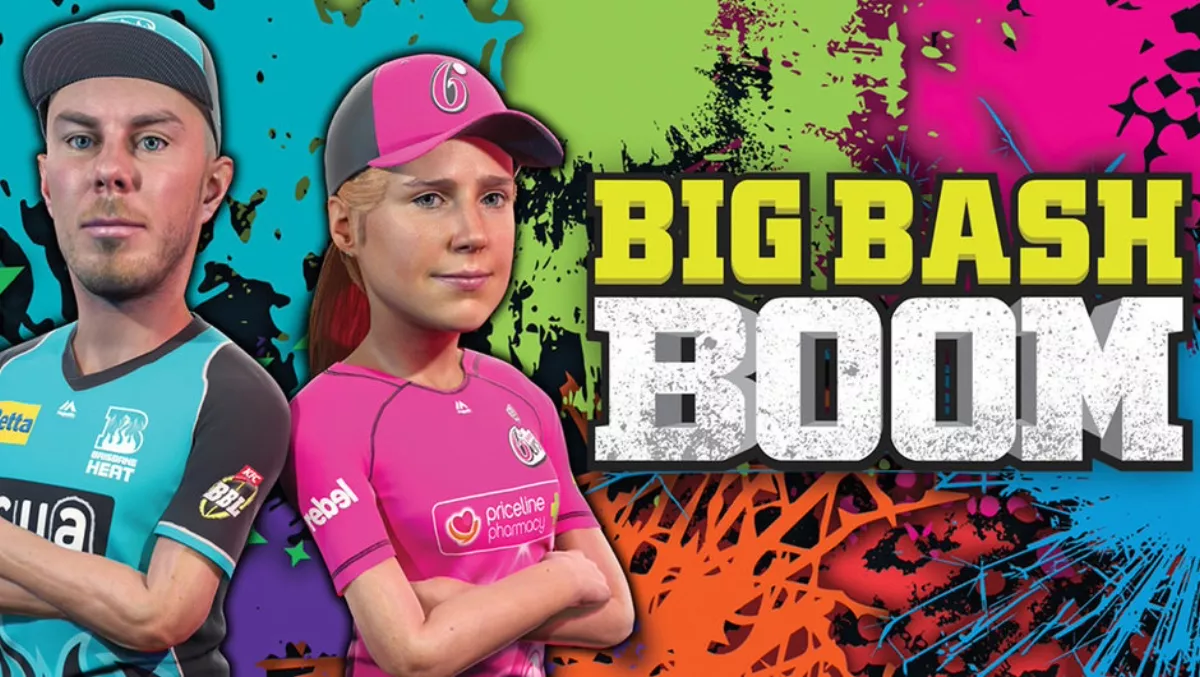 Big Bash Boom gives us cricket with power-ups
FYI, this story is more than a year old
From the moment you hit play, you know that Big Bash Boom isn't your usual cricket game.
As in real life, cricket video games tend to be rather reserved affairs. The action is there, but the gentlemanly atmosphere can be a bit muted for gamers used to something a little more… dynamic.
With Big Bash Boom, Aussie outfit, Big Ant Studios, have taken their expert skills in developing serious sports games like Don Bradman Cricket to produce a cricket game for the rest of us. The game is based around the KFC Big Bash League and the Rebel Women's Big Bash League.
Featuring over-the-top arcade-style gameplay, Big Bash Boom has all the nuances of "proper" cricket with bit of a cheeky grin. With bobble-headed players, power-ups and fast-paced action the game is easy to pick up and difficult to put down.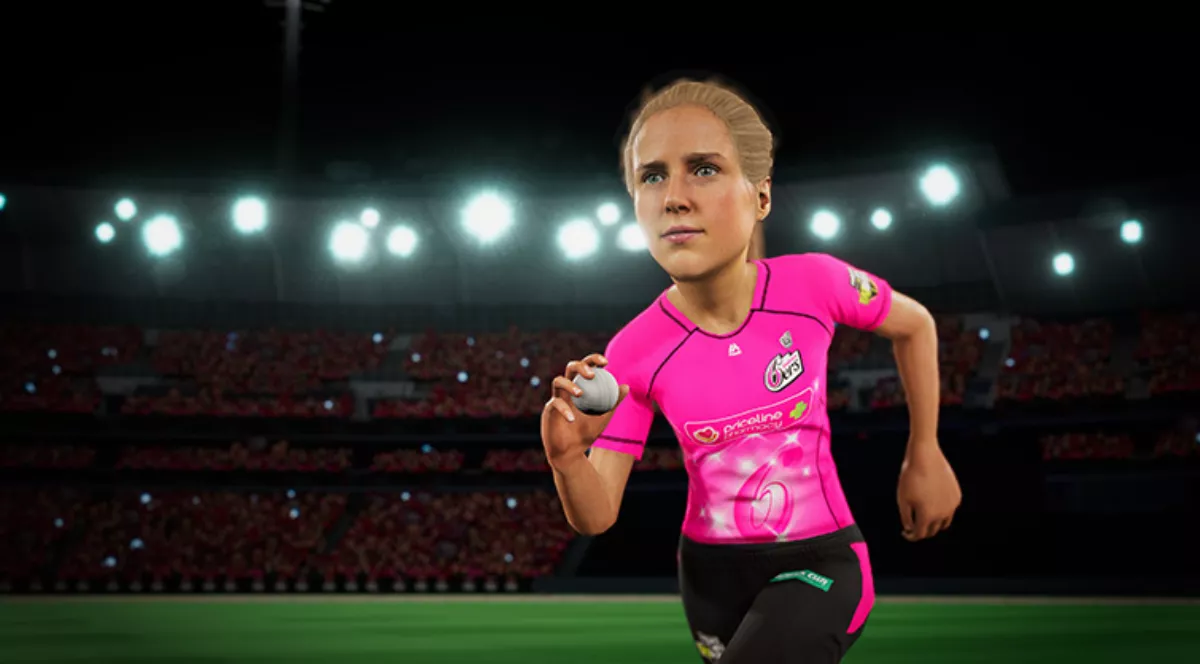 Players can choose from a quick casual match, tournament or online. This is cricket, so don't expect a game to be over in a moment. In saying that, you can choose the number of overs.
The game features all the teams in the Big Bash League. It also features authentic cricket grounds, including the newly-branded Marvel Stadium in the Melbourne docklands.
Player get to bat and bowl. Batting is handled by timing the shot from a selection of shots that conform to the controller buttons (i.e. Y,X,A,B on Xbox One) and aiming with the left stick. If the shot is far enough (and you've not scored a 4 or 6) players can instigate a run and even dive for the crease.
When bowling, players choose their throw and target location. One button press starts the run-up and the accuracy of the throw depends on the timing of the second button press for the release of the ball. Fielding is semi-auto, with some player input for catches and throwing the ball back to either wickets or the bowler.
The great thing about Big Bash Boom is that you can jump right in with no knowledge of cricket whatsoever. The game gives you all the prompts you need to get going and some feedback on your timing.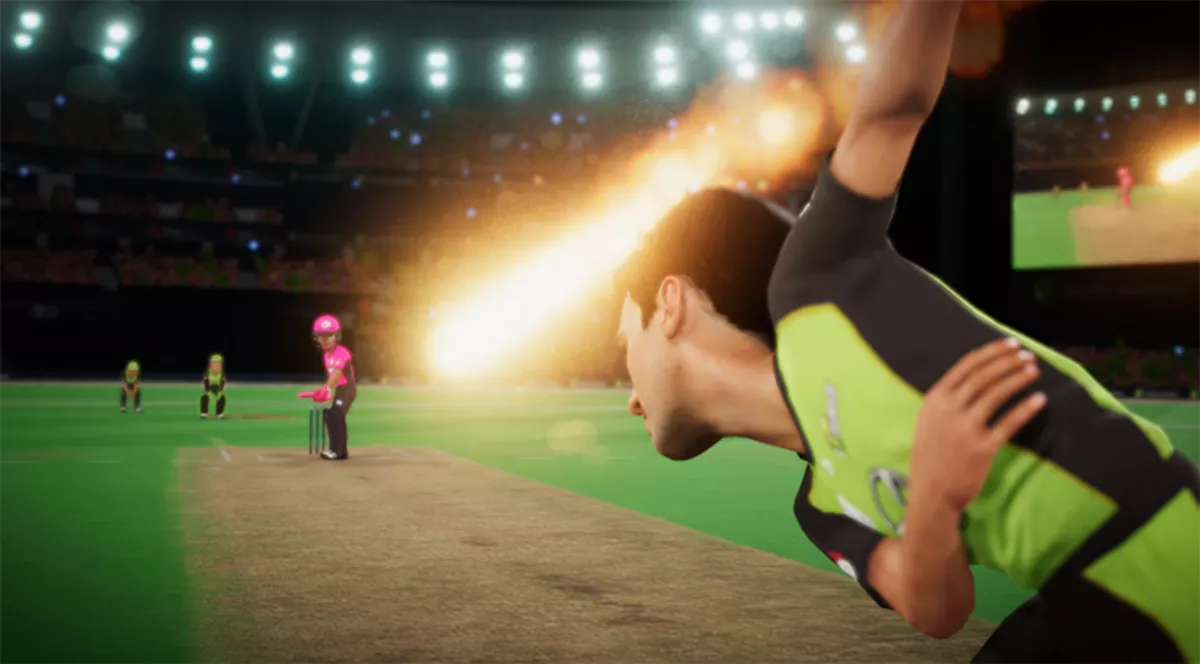 Big Ant have really pulled out the stops in producing a game that not only plays well, but is also very polished. The graphics are superb, and even though they are caricatures, you can recognise all your favourite players faces and their signature moves. The animated power-ups are awesome adding a bit of spice to the game. The soundtrack is pretty awesome as well, rounding off a superb package.
Big Bash Boom is available now on PS4, Xbox One and Nintendo Switch.
Verdict: 8/10