Partner content
Bigger on the inside: Corsair's Crystal Series 280X RGB cases
FYI, this story is more than a year old
When you're in the middle of planning your next PC build, the case is undoubtedly one of the most important things to get right. If it's not sturdy, too big or too small, fitting all those components in can get a little like a game of Tetris.
One case option on the market is the Corsair Crystal Series 280X and 280X RGB, both of which are housed in a tempered glass Micro-ATX case and come in black or white frames. Let's look at what they offer.
The first noticeable feature is the 280X's Tardis-like quality – it's bigger on the inside. The reasonably small case can fit up to three 240mm radiators (top, front, and bottom) or six 120mm cooling fans on its mounts.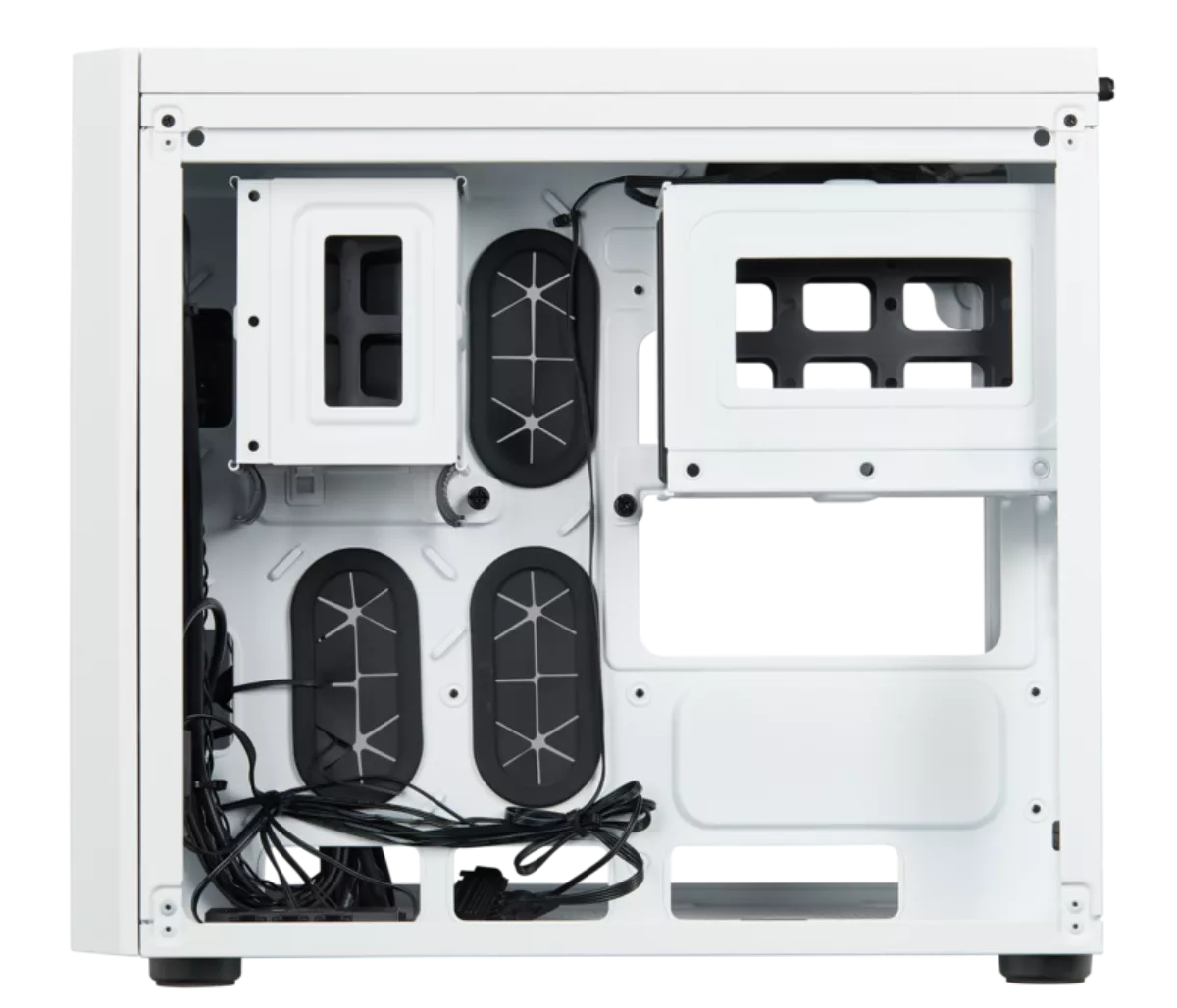 Corsair's 280X cases are fitted with dedicated storage compartments that can house up to two 3.5" drives and three 2.5" SSD drives. Plus, the cages can be removed completely if that works better for you.
Corsair has built Direct Airflow Path Cooling into these cases. Basically they come equipped with two Corsair SP120 fans, and Direct Airflow Path can direct cool air to your PC's hottest components to keep them cooler. What's more, the drive cages don't get in the way of airflow.
Obviously you've got a few things to fill out that case, including components and cables. Components can often look good, while cables aren't exactly photogenic.
The 280X's dual chamber internal layout allows you to highlight your PC's core components – and you can tuck away cables, drives and the PSU into a dedicated rear chamber. You get plenty of cable routing cutouts and tiedowns.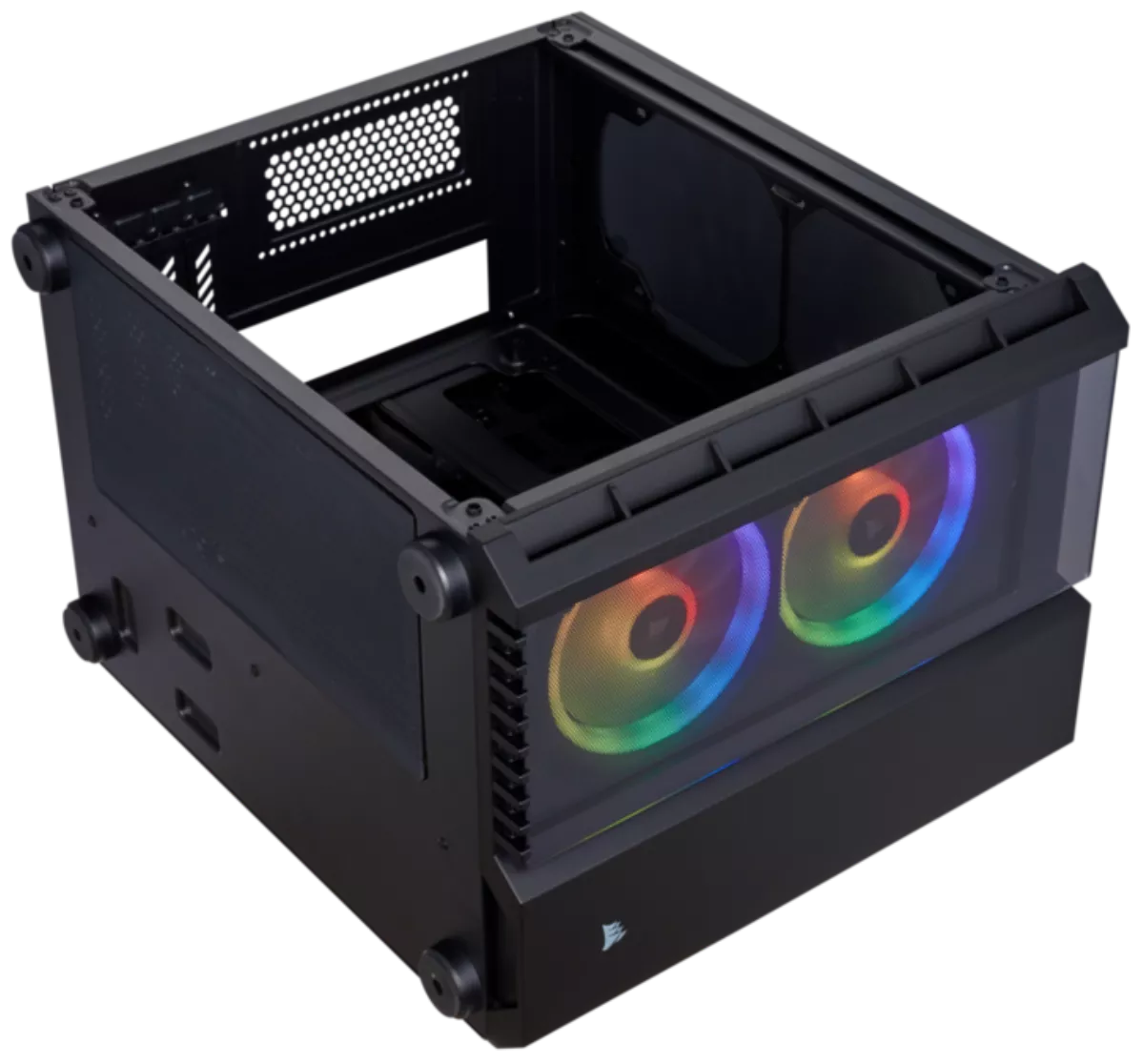 Dust is also a PC's enemy – removable top, front, floor, and PSU dust filters keep away the dust while keeping your PC looking fantastic.
And finally, the Corsair Crystal Series 280X cases are built with tempered glass windows on the side, top and front panels which mean you can show off your system. No more hiding all the enviable parts away…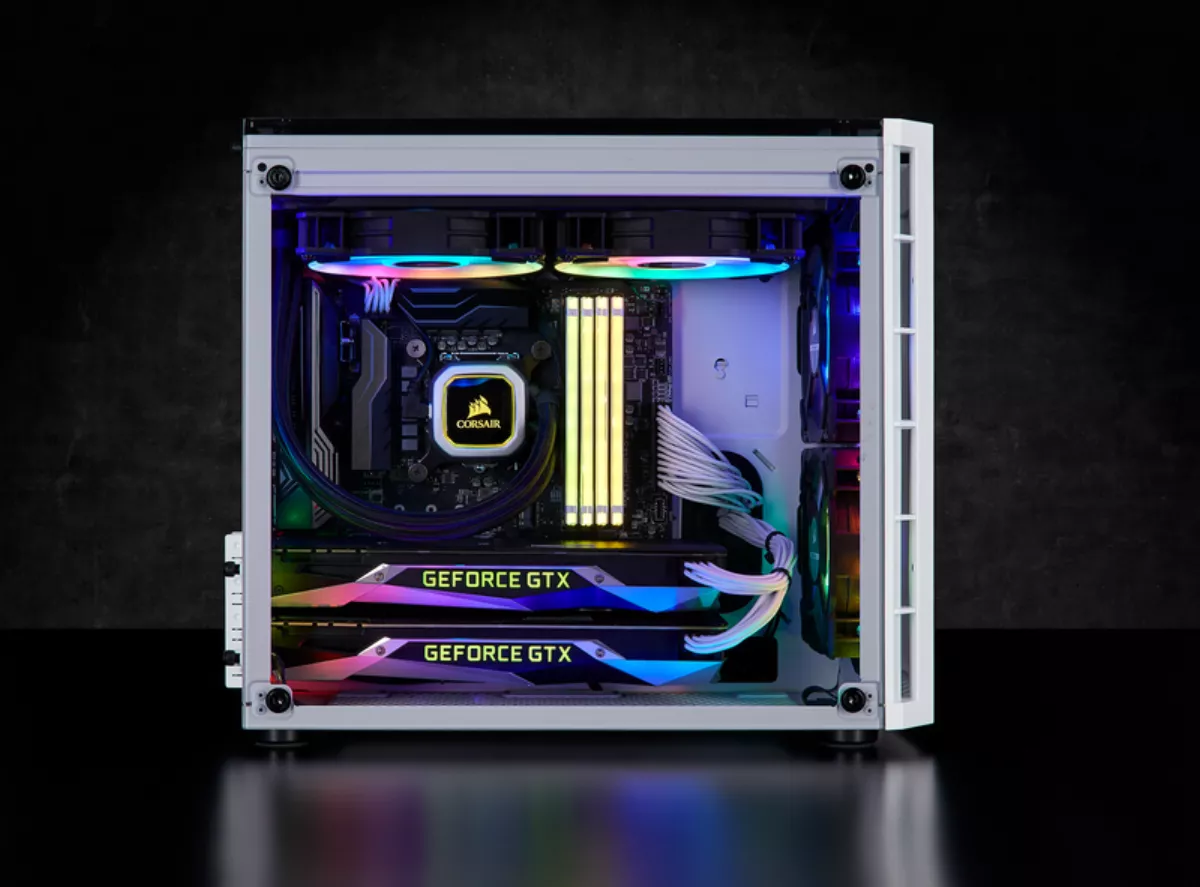 If you have the Crystal Series 280X RGB case with the LL120 RGB fans, you get an extra dramatic effect: 32 RGB LEDs that you can customise through Corsair's iCUE software.
All you need to do is select the Lighting Node PRO on the home screen to open the LL120 RGB lighting control centre.
Your LL120 fans should be connected to lighting channel 1 out of the box, select LL RGB Series Fans in the Lighting Channel 1 drop down menu. You can select the number of LL120 RGB fans you have connected to the LED hub in the second drop down menu.
Once you choose Lighting Channel one on the side menu and navigate through the dropdown menu, you can then choose your RGB lighting effects for the LL120 RGB fans.
Keen to check the Corsair Crystal Series 280X RGB for yourself? Click here for more details.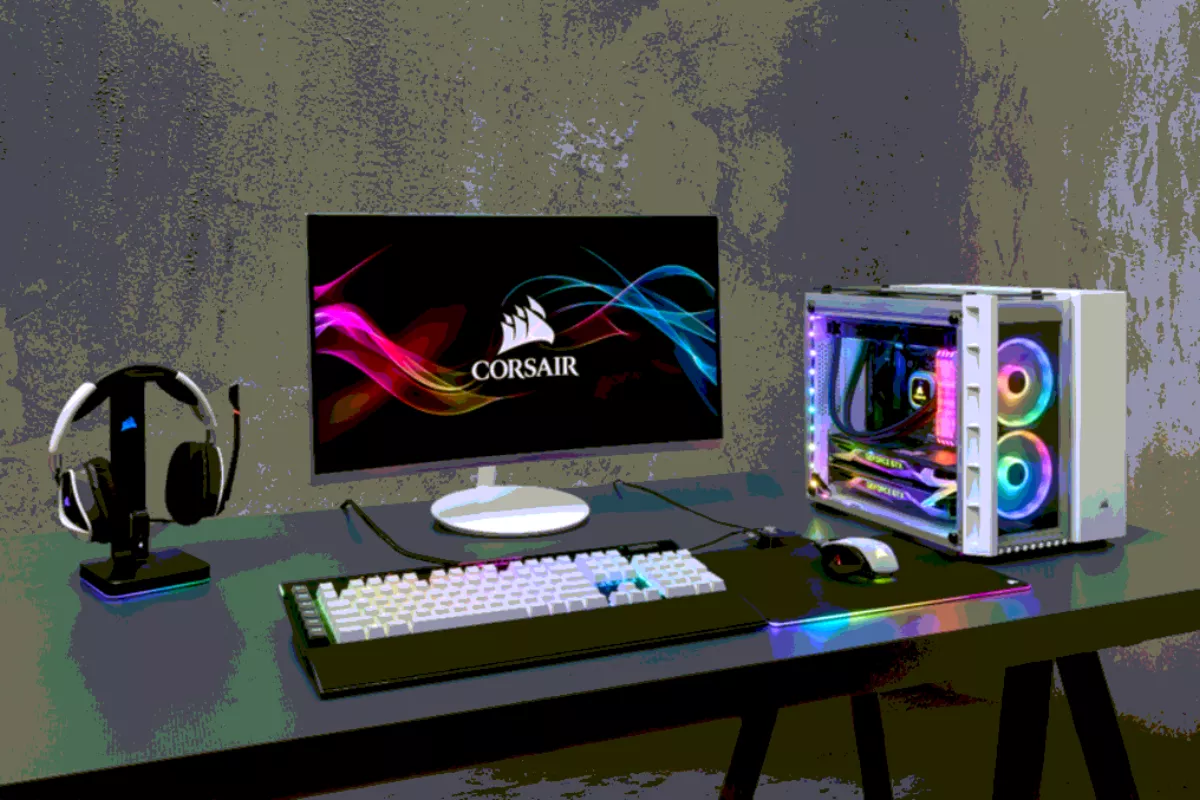 Related stories
Top stories