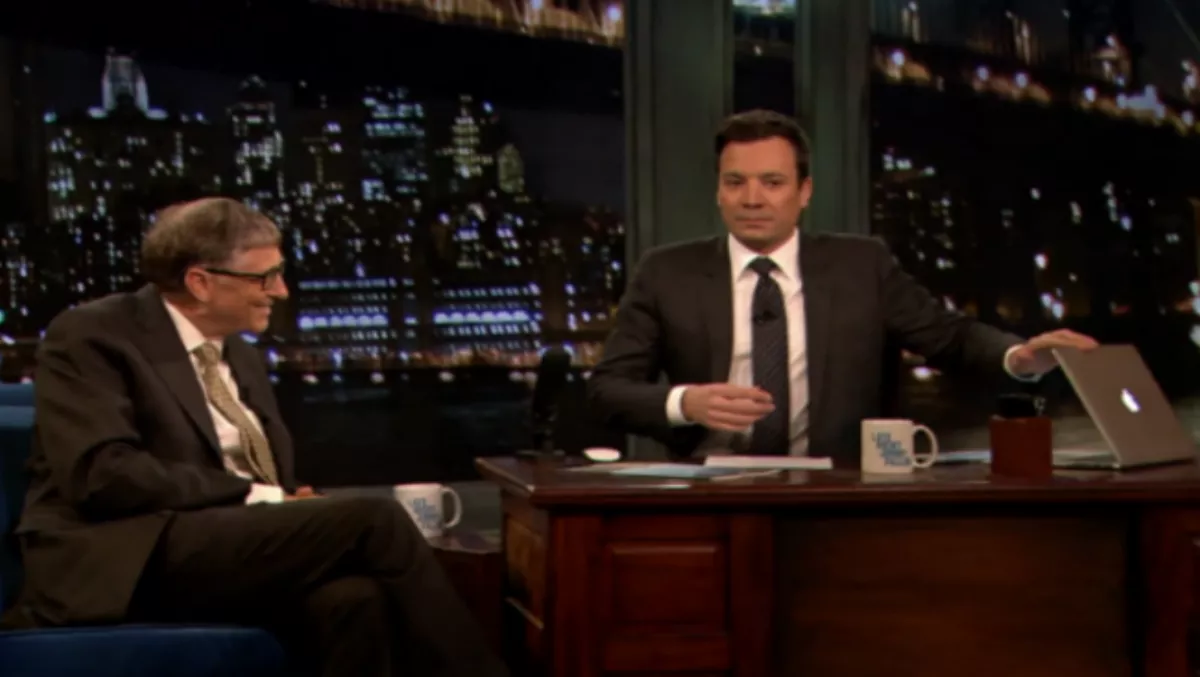 Bill Gates, a MacBook and a TV host = Awkward…
Fri 24 Jan 2014
FYI, this story is more than a year old
Bill Gates saw the funny side of things when TV host Jimmy Fallon made an embarrassing gaffe during his 'Late Night' show, involving industry rival Apple.
During the interview, in which Fallon praises Gates charitable work, the host forgets to remove his Apple MacBook from his desk before sheepishly placing it out of view.
The awkward exchange was taken in good faith by the Redmond stalwart however, who simply laughed off Fallon's actions.
Check out the clip below: