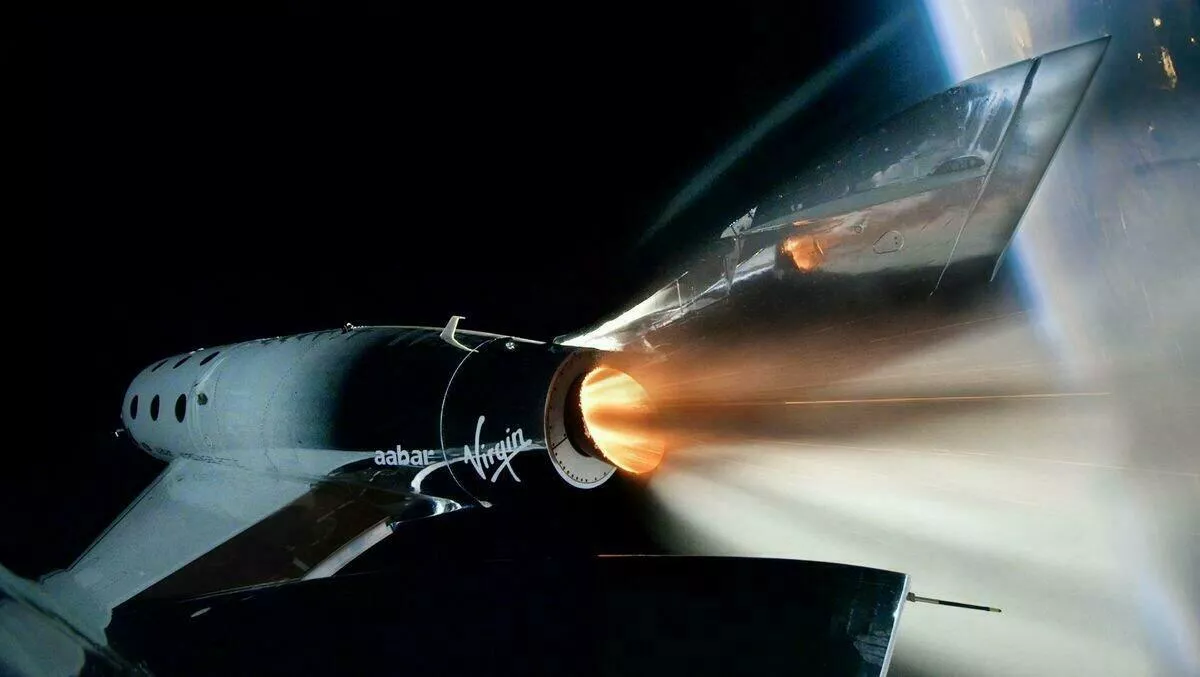 Boeing backs Virgin Galactic's missions to space
By Sara Barker,
Tue 15 Oct 2019
FYI, this story is more than a year old
Boeing is throwing its weight – and its wallet – behind Sir Richard Branson's spaceflight company Virgin Galactic.
Boeing will invest US$200 million (AU$295.2 million) into Virgin Galactic so that the two companies can work on making commercial space trips more accessible, and to transform global travel technologies.
"This is the beginning of an important collaboration for the future of air and space travel, which are the natural next steps for our human spaceflight programme," declares Virgin Galactic founder Sir Richard Branson.
"Virgin Galactic and Boeing share a vision of opening access to the world and space, to more people in safe and environmentally responsible ways."
Virgin Galactic is the only company in the world to have taken humans to space in the Mach 3 passenger vehicle – a vehicle designed for commercial service.
Virgin Galactic alone has poured more than US$1 billion into ways of building reusable human spaceflight systems that 'help people experience and utilise space'.
Through its manufacturing and development capabilities, Virgin Galactic can design, build, test, and operate a fleet of advanced aerospace vehicles. Boeing has unparalleled experience transporting people to orbit and building and operating large structures in that challenging environment.
A part of every manned space program in the United States, Boeing serves as NASA's prime private contractor for the International Space Station ("ISS") and is preparing the new, reusable Starliner space capsule for launch to the ISS.
According to Boeing HorizonX Ventures senior managing director Brian Schettler, Boeing's investment hopes to commercialise space travel.
"Our work with Virgin Galactic and others will help unlock the future of space travel and high-speed mobility."
Boeing's defense, space and security president and CEO Leanne Caret adds, "The unique expertise of our companies stretches from points all around the world to the deepest reaches of space."
"Together we will change how people travel on Earth, and among the stars, for generations to come."
The two companies say they will share more information on specific projects at a future date.