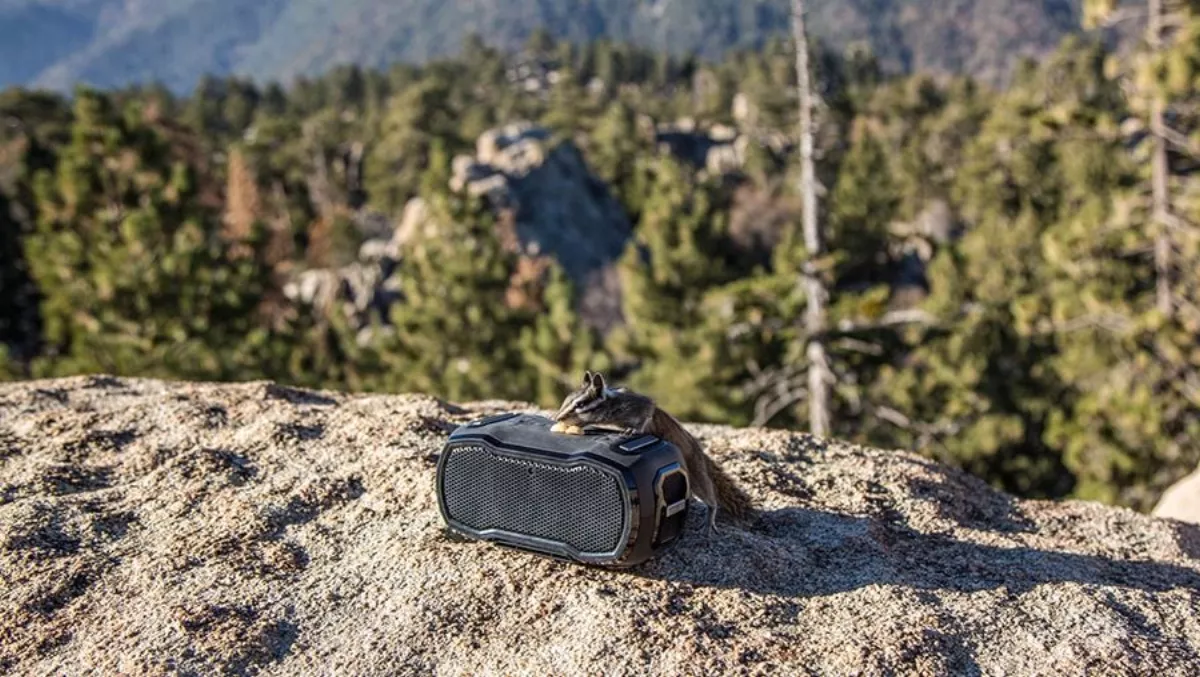 Braven introduces lightweight, durable and loud Bluetooth speakers
By Jacques-Pierre (JP) Dumas,
Wed 17 Jan 2018
FYI, this story is more than a year old
Braven recently announced two new speakers the Braven Ready Pro and Braven Ready Solo.
Lightweight, durable, and loud, these Bluetooth speakers aim to be the perfect accessory to accompany users on the most challenging outdoor activities.
The Braven Ready Pro has supposedly been put to the test through the roughest terrain.
Equipped with an all-direction subwoofer, the Ready Pro produces custom-tuned audio with beautiful highs and deep lows.
The Ready Pro is encased in a shockproof thermoplastic housing and armed with an IP68 certification, offering extensive protection.
Braven Ready Pro overview:
16 hours of battery life.
Option to attach the included action mount, compatible with most of GoPro's existing ecosystem, so users are always ready to ride when adventure calls.
IP68 waterproof and totally resistant to dust and dirt, this speaker effortlessly blends adventurous spirit and rugged durability.
Noise cancelling speakerphone that makes crystal clear calls, supporting the complete use of voice control from Siri, Google Voice or another assistant.
When your device hits low battery, charge it using the USB output port, delivering power from the Ready Pro's 2600mAh battery bank.
The Pro is Bluetooth Smart enabled which can be used with the Braven App.
The App includes custom EQ settings, remote power on and off for the speaker, button disable to stop people turning up and down the volume, perfect for a party setting or when listening to music with kids.
Supposedly delivering the same protective qualities as its superior, the Braven Ready Solo is a wireless Bluetooth speaker that isn't afraid to get a little dirty.
Key features include:
12 hours of battery life.
Integrated ¼ thread mount that secures the speaker to bicycles, outdoor vehicles, and most GoPro compatible mounts.
IP68 water and debris-proof certification, lasting up to a 30-minute dunk in one meter of water.
Noise cancelling speakerphone perfect to make calls or use voice control to give commands to your mobile.
Charging capabilities to charge your smartphones from the USB output port, delivering power from the Ready Solo's 2200mAh battery bank.