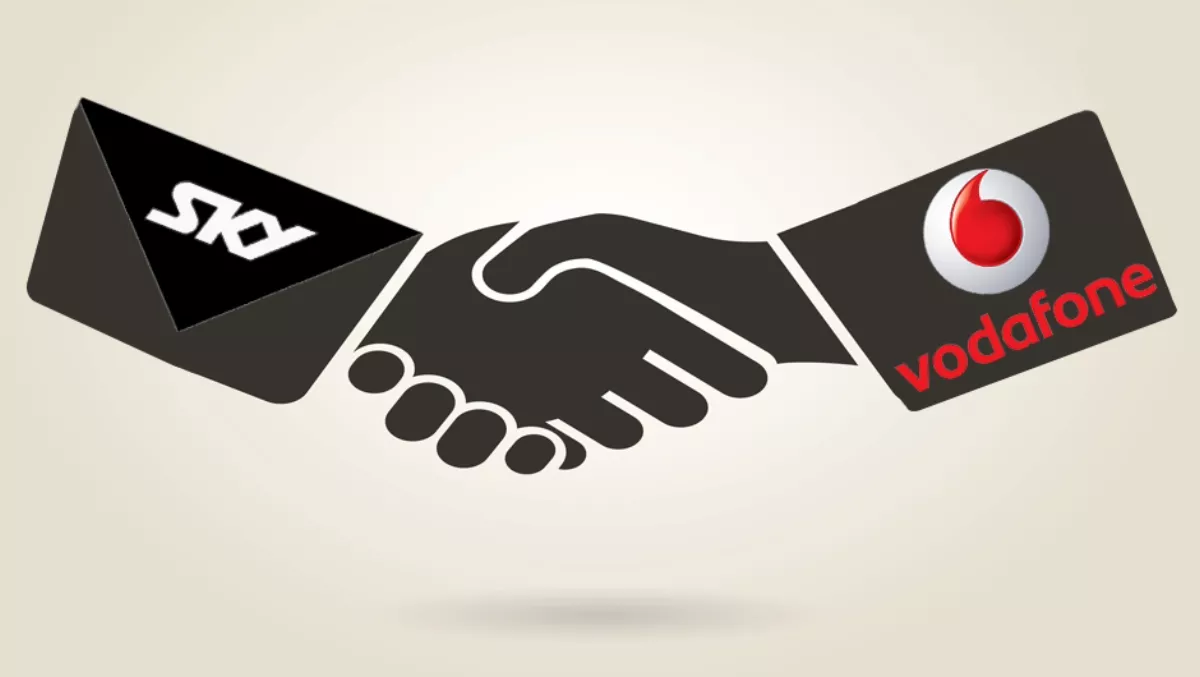 BREAKING: It's official - Sky, Vodafone to join forces
FYI, this story is more than a year old
Sky TV has officially confirmed it is planning to buy Vodafone New Zealand.
In a statement released this morning, the Pay TV business said it will buy the telco for $3.44 billion in cash and shares.
The announcement follows news yesterday the two companies were in discussions about a potential merger.
The cash component of the deal will equal $1.25 billion, Sky reported.
According to a statement from Vodafone, the proposed transaction involves Sky acquiring 100% of the shares of Vodafone NZ from Vodafone Europe B.V. and new shares being issued to Vodafone Europe B.V. so that it owns 51% of the total shares on issue in Sky.
Vodafone NZ is New Zealand's leading mobile and number two broadband provider, with more than 2.35 million mobile connections and more than 500,000 fixed line connections.
Sky is New Zealand's leading pay TV provider with 830,000 subscribers.
Sky says a merger with Vodafone NZ is the culmination of this process and the Sky Board fully supports the proposed transaction and unanimously recommends that Sky shareholders vote in favour of the resolutions to implement the merger.
"The merger with Vodafone is a transformational strategic step our company," says Peter Macourt, Sky chairman.
"The transaction is also highly attractive to our shareholders," he adds.
"Our shares are being issued at premium to market price and shareholders also participate in the substantial synergy benefits we expect from the transaction.
Sky chief executive John Fellet says the deal is a significant step in the company's evolution as a 'premium entertainment company'.
"We already enjoy an excellent partnership with Vodafone, bringing together our two highly complementary businesses is in the best interests of shareholders and customers," he says.
Russell Stanners, Vodafone NZ chief executive, says the combination with Sky will better service New Zealanders as packaged television, internet and telecoms services increases.
SKY will remain listed on NZX and ASX.