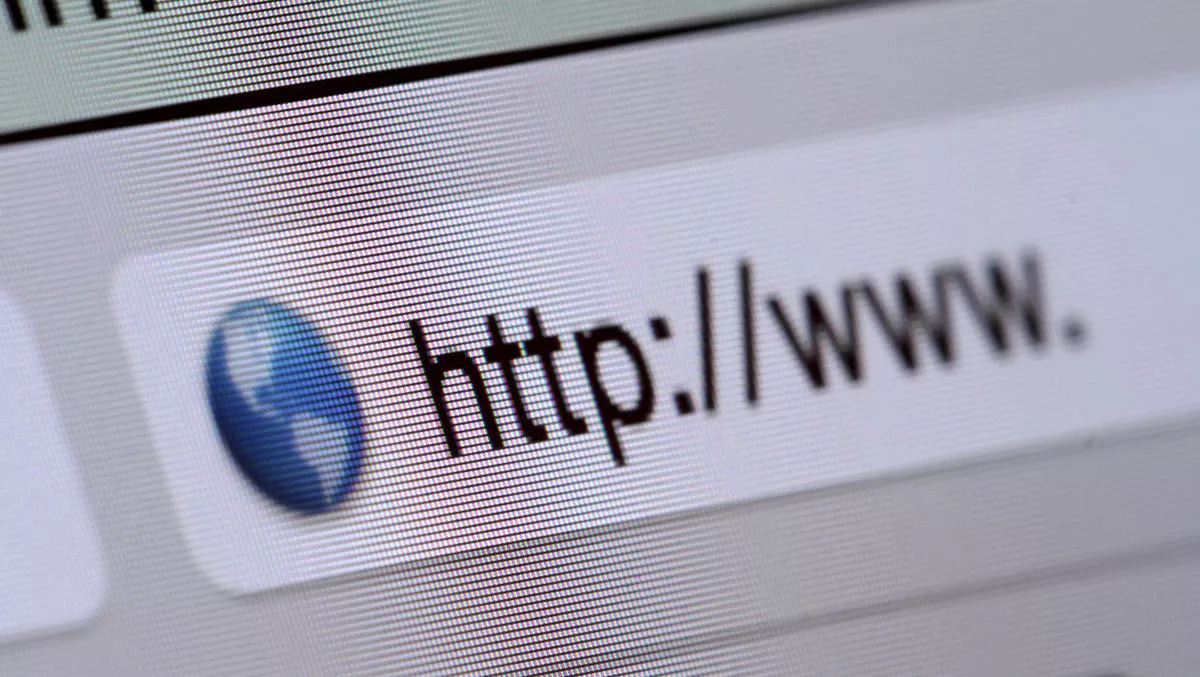 Browser wars
FYI, this story is more than a year old
WHAT'S NEW WITH EXPLORER?
One significant change with the development of IE9 is the Pinned Sites feature.
Working with the Windows 7 taskbar, Pinned Sites renders websites more like applications.
What this means is that users are now able to "pin" frequently visited websites, much like the shortcuts on your computer's desktop, making it easier to return to those particular sites at a later time.
Another cool feature is that IE9 allows you to type search items directly into the address bar, as opposed to going through a search engine. For example, you can begin typing "Xbox" directly into the address bar and a list of options will automatically appear in the drop down menu, effectively cutting out the middle man.
Other important upgrades include the Security-enabled Download Manager (which allows users to pause and resume downloads, manage file transfers and determine if a file is malware), the Enhanced Tabs and Tab Page (tabs are now displayed next to the address bar and users have the option to use tabbed browsing to view multiple web pages in a single window ), Add-on Performance Advisor (indicates which third party add-ons may be slowing down your browser's performance and allows users to deactivate or delete them), Tracking Protection (allowing users to control the level of communication between their browser and certain websites and prevent these websites from gathering personal data), and a less intrusive method of delivering updates using a notification bar at the bottom of the page, as opposed to forcing users to click through a series of messages in order to resume browsing.
You can visit tinyurl.com/5rm4o5l for further clarification on these new features or to view illustrations exemplifying each one.
PROS AND CONS
These new features may seem exciting and hugely beneficial to some or totally irrelevant and unnecessary to others, but either way, IE9 has stirred up some major controversy and competition online. A number of websites have popped up devoted to killing IE6 and switching exclusively to IE9 or other browsers supporting modern web standards.
www.bringdownie6.com is one such site which urges, "Internet Explorer 6 is antiquated, doesn't support key web standards, and should be phased out. This isn't about being anti-Microsoft, it's about making sure that we encourage people to move to modern browsers." ie6countdown.com is another anti IE6 site which persuades users to join the cause to drop IE6 usage to less than 1% worldwide.
All the buzz about IE9 has even spurred an April Fool's Day prank with the website www.saveie6.com which pokes fun at the idea of resisting change and staying loyal to IE6, a browser that the site boasts is "Proven. Technology. For god's sake, IE6 has been around since 2001! It's PERFECT by now!"
The ironic site also complains that "there are currently too many browsers with too many unnecessary features. They are hard to use and render web sites badly and inconsistently." Although the site was meant to be a joke, an information box at the top of the page notes that the site received such tremendous interest that the creators have decided to keep it up and running.
THE MAIN COMPETITION
Not to be outdone, Mozilla recently released its highly anticipated Firefox 4. The upgrades introduced with the new Firefox 4 are nearly identical to the changes made to Internet Explorer. Like IE9, Firefox 4 has increased speed and efficiency, claiming to be up to six times faster than its predecessors. It also includes a tab panorama organisation window for easy viewing and organisation of your open tabs and a pinning feature, similar to IE9's Pinned Sites.
Firefox 4 also offers full hardware acceleration for better graphics, plugin sandboxing for better crash protection, extra privacy protection, and increased HTML5 and CSS3 support.Firefox 4 does, however, introduce some unique features as well. For example, Firefox Sync conveniently synchronizes your password, bookmark, history, open tab, and settings so that when you reinstall the Firefox browser on a new computer you don't have to redo your entire setup.
IE9's main competitor was hugely successful, with a staggering 7.1 million downloads in the first 24 hours following its release. It's safe to say that Mozilla crushed the competition, so what is the reason for the triumph? Undoubtedly it is in part because Microsoft refused to release IE9 for its Windows XP operating system, a system estimated to represent more than half of the world's web surfers. Microsoft responded to this accusation explaining, "The developer community has been vocal that they want to push the web forward.
The browser is only as good as the operating system it runs on and a browser running on a 10-year-old operating system tethers the web to the past." Maybe so, but the question remains whether this is a fair argument or merely a marketing ploy forcing XP users to upgrade to a newer system.
FIREFOX VS. EXPLORER
Marketing strategies aside, let's take a look at some of the practical reasons behind Mozilla's lead. Firefox is arguably a safer and more user friendly browser than Explorer. First, it comes with a built-in pop up blocker; unlike Explorer where you have to go in and change the settings to activate this option (although some of the newer versions of Explorer, including IE9, do come with this feature built in). Firefox is also used by a smaller percentage of the population since it doesn't come with most computers. This is beneficial from a safety perspective since hackers tend to target the largest audience.
Another advantage of Firefox in terms of its usability is that it allows more space for viewing web pages (In other words, less scrolling). Finally, Firefox tends to show clearer, sharper images than its competition, due to the grey back shadowing behind images in Explorer.Of course, Internet Explorer has some definite advantages as well. Explorer loads pages approximately 2 seconds faster than Firefox.
Although this may not seem like much of a difference, it may result in the perception that, overall, Explorer is faster. Explorer also comes packaged with most computers. This saves the extra step of downloading, which to some people may be a deterrent. Explorer is also the winner when it comes to blogging and website creation tools such as Wordpress and CMS (Content Management Systems). Explorer is said to be more compatible with these tools since Firefox does not always read CMS code properly and can sometimes cause formatting issues.
THE VERDICT
It is difficult to announce one browser as the clear winner when they are so similar in their structures and what they have to offer. Much like the PC versus Mac debate, each browser has its pros and cons and which one you use should be largely based on your personal tastes. Before deciding between Explorer and Firefox exclusively, however, take a few moments to consider what else is out there.
GOOGLE CHROME
Chrome is a browser created by Google that claims to be speedier, simpler, and safer than other browsers. It is designed to be fast in every possible way including snappy desktop start up, faster loading of web pages, and the ability to run complex web applications easily and quickly. Its security features include built-in malware and phishing protection and auto-updates to make sure that the browser is up to date with the latest security updates.
Chrome also claims to be more user friendly with a streamlined, clean, and simple browser window.In September of 2008, Google released a large portion of Chrome's source code as an open source project called Chromium (tinyurl.com/ybv2hyq). The reason for this move was to make it possible for other developers to study the underlying source code and to make it available for the Mac OS X and Linux operating systems.
ROCKMELT
RockMelt, like Google Chrome, is built on top of the open source project, Chromium, which has a reputation for being extremely fast. It was created by Marc Andreessen, who is also the founder of Netscape (a browser you may remember using before the days of Internet Explorer). But RockMelt is credited as being the only browser centred around sharing and social media, which sets it apart from its competitors.
When you use RockMelt, it's like having Facebook built into your browser. It automatically logs you into Facebook each time you use it and displays a Facebook top friends list down the side of the page for quick status updates, sharing, and chatting with your friends. It also has a Facebook button beside the address bar for easy access.OPERAOpera is a web browser and Internet suite developed by the Opera Software Company. It is known for initiating many of the features that eventually became standard among other browsers.
Although it is not as well known in New Zealand as its competitors, it is the dominant browser in some other countries, such as Ukraine, and is also the most popular mobile browser.Overall, Opera is very similar to Explorer, Firefox, and Chrome with features like tabbed browsing, an integrated download manager, built-in phishing and malware protection, and strong encryption properties. However, Opera is unique in the sense that it is the only commercial web browser available for the Nintendo DS and Wii gaming systems. It was also the first browser to have a multiple document interface.
SAFARI
Safari by Apple is most commonly used on Mac computers, but is also compatible with PC. It is described as being the first browser to deliver the "real" Internet to a mobile device, presenting pages on iPad, iPhone, and iPod touch just as you would see them on your computer.
Safari aims to minimize scrolling with a browser that is a single pixel wide and claims to focus on the browsing experience rather than the browser itself. It also offers Private Browsing, which stops Safari from recording the sites you visit and the software or documents you download, as well as stops storing your searches, cookies, and the data you fill out online.AVANTAvant Browser was developed by a Chinese programmer named Anderson Che.
It combines the Trident layout engine built into Windows with an interface meant to be more feature-rich, flexible, and ergonomic than Internet Explorer. It runs on any of the Windows operating systems and was largely inspired by Opera. Avant intertwines Opera's multiple document interface with the layout engine used by Internet Explorer. This has allowed it to overcome many of issues Opera had rendering pages tested only on IE.
Avant shares many features with Explorer, Firefox, and Safari, such as Multi Processing, Private Browsing, and Anti Freezing technologies, but also claims to have more frequent updates, thus making it a safer and more reliable browser. Some other cool features include Full Screen Mode, which allows you to minimize all of the toolbars and clutter to display only the web space, and Full Desktop Mode, which is similar to Full screen mode but keeps your windows task bar visible.
Related stories
Top stories