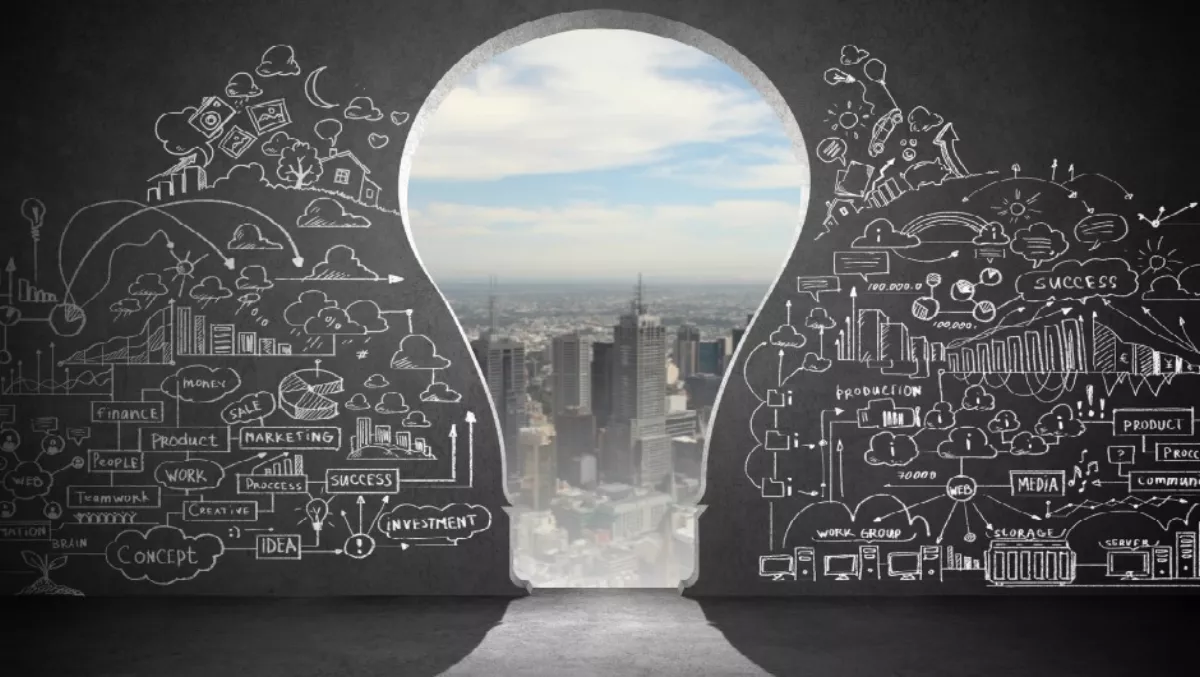 Building the digital universities of tomorrow - challenges and opportunities
FYI, this story is more than a year old
Article by Matt Arnott, TechnologyOne's group general manager for education
New Zealand's tertiary education sector has much to feel positive about at present. The current Government has boosted funding to the sector for the first time in a decade. This, amongst other things, has helped boost the global ranking of our universities: according to the latest global QS World University Rankings all New Zealand universities are ranked in the top 3 per cent worldwide.
Sector body Universities New Zealand rightly claims this will help attract more top academic talent and high fee-paying international students to our shores at a time when global competition is fierce.
But despite these positives, universities here and overseas are facing the increasingly harsh reality of students, teachers and staff expecting more from them than ever before.
The globalisation of learning means that students no longer think about attending their local university; instead, they are being lured to other cities - or even countries - that offer the best learning experience.
Additionally, the boom in online education means it is now an expectation, not a bonus, that educational experiences, whether they are online or offline, involve the latest technologies. 24/7 access to educational resources, an intuitive, seamless platform, and a strong network of academics who can share knowledge at any time, on any device, is essential for the universities of tomorrow.
Our universities need to ensure they are leveraging the most effective and productive technologies available in order to attract academics and students. Building a digital university will involve truly understanding how key stakeholders - students, teachers, staff, and academics – need to interact with each other.
Answering the needs of next generation students
Students today expect universities to work around their timetable. Whether they need to check their schedule before leaving the house in the morning, or want to confirm their academic progress and time left until graduation before going to bed, the next generation of students expect real-time, 24/7 access to all information on any device.
With this demand for constant connectivity, universities need to leverage a single platform that integrates the various information sources and systems already being used, allowing them to make the most of their existing data rather than having to make new investments.
This ensures that the next time a student bumps into a teacher on campus and wants to discuss their academic progress, it can be pulled up on their smartphone or tablet instantly. The teacher can discuss the required steps to graduation, or pull up a copy of their transcripts.
Futureproofing our universities
Students' needs and expectations will continue to change as new technologies arise and affect the education sector. Understanding each student's journey from enrolment to graduation, and how this evolves over time, will be key to ensuring universities' processes and back office systems are efficient and delivering optimal value to students.
This is what we would call the "single view" of students – whether they are signing up for their first class, borrowing a book from the library, joining the debating team, or requesting their transcript for an internship application - this provides one location for universities to gain insight into each student's relationship and interactions with their systems.
Why does this matter?
With a single view of students, universities can understand their current needs, as well as predict how these needs will change in the coming years. It also nurtures relationships with students in their post-university life, seeing them through graduation and alumni programs. From there, universities can start implementing processes, technologies, and systems that optimise productivity and cost-effectiveness. These insights into where to most efficiently cut costs and the positive service impact it will have on students will be priceless, as government funding to universities fluctuates over time.
Empowering students with self-service options
People are instinctively more grateful for information that is accessible and delivered on their own personal terms, rather than according to a timetable or location that benefits an organisation they are already paying.
The more information that students are empowered to access in real-time, the more they are likely to use and appreciate the systems delivering that information. A 24/7 self-service system available on any device encourages more students to engage with their university at more stages of their educational experience, which enables universities to gain more data and insights into how to improve these experiences. This could involve developing more accurate or convenient timetables, or updating resource listings to reflect the most valuable materials.
To become a digital university of tomorrow, institutes must start considering the capability of their enterprise systems now, to ensure they can meet the current and future demands of students. End-to-end solutions that enable universities to connect their key stakeholders will provide an infinitely better "university experience" to students, and will empower universities to become more cost effective and competitive in an increasingly saturated market.
Article by Matt Arnott, TechnologyOne's group general manager for education
Related stories
Top stories