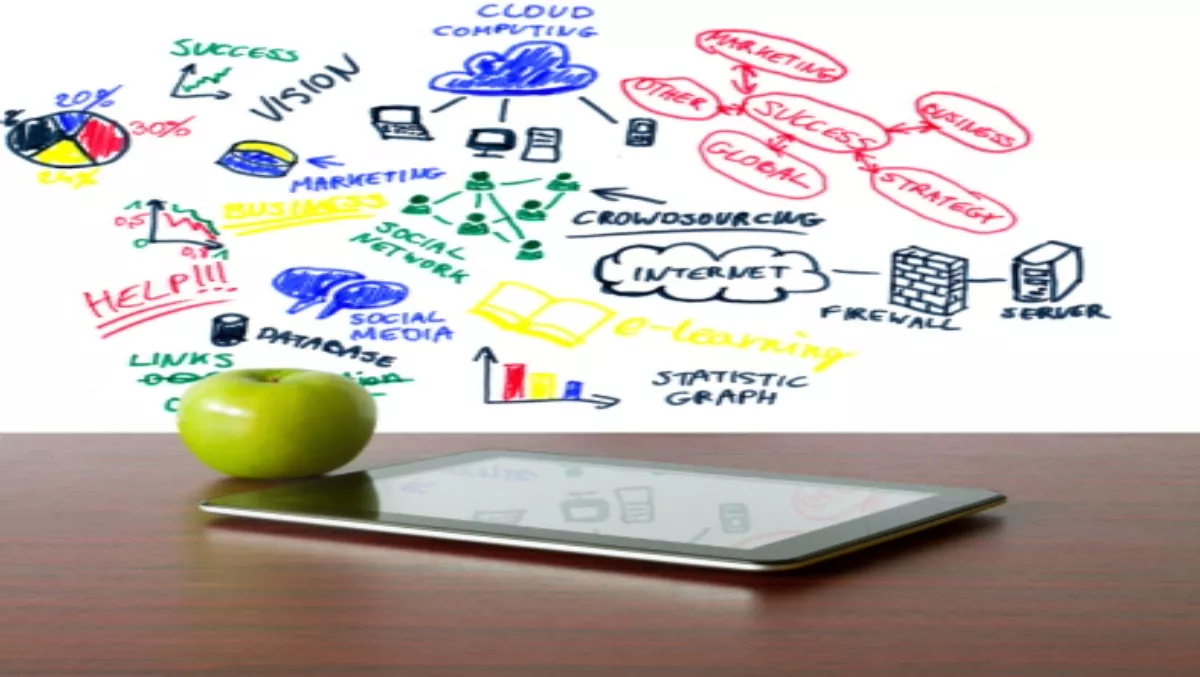 Building future-proof networks
FYI, this story is more than a year old
The use of technology in education is increasing at a dramatic rate – in fact there are very few aspects of education that remain untouched by technology.
Applications like ClickView, Scratch and StudyWiz are being used in many schools, while multi-function devices allow documents to be scanned, interactive whiteboards enable students to share and collaborate, and Voice over IP systems are replacing legacy PBX's and providing additional functionality.
In addition, there is the rapidly expanding use of laptops, netbooks, tablets and other mobile devices by students and staff alike.
However, none of these applications or technologies work without some means of interconnectivity or network.
When it comes to network infrastructure there are many considerations and choices to be made including:
What physical infrastructure should be used?
What applications or services need to be supported?
How many users do I need to support today?
How many users will I need to support in the future?
What mix of wired and wireless do I need?
How energy-efficient will the network be?
How long will my network last?
Building a future-proof network may sound like an easy task, but with so many things to consider, where do you start?
The easiest place to start is to look at where you want to be and then take a good look at the physical infrastructure you have today and whether it will allow you to get there.
Where the life-span of the physical infrastructure, whether copper or fibre, is intended to be long (ie 20+ years), the active equipment used at either end – switches, routers and wireless access points – has a much shorter life. This is due to a number of factors including the equipment reliability which decreases over time and the rapidly changing nature of the technology being used.
A good example of this is wireless. It wasn't that long ago that wireless networks were running at 11Mbps. Today, there are products on the market that achieve 300Mbps and a small number that can achieve 450Mbps, however, networks actually support a maximum bandwidth of 600Mbps.
And in order to take advantage of this maximum bandwidth, schools will have to replace existing access points.
So where do you draw the line and accept products and technology that are available today, versus waiting for products or technology that are just around the corner?
That depends on a number of factors. A school that doesn't have a wireless network and is planning to deploy a student laptop program in a month or two will more than likely choose technology that is available today, whereas a school that has a wireless network that can support 150Mbps may choose to wait six to twelve months so they can take advantage of the very latest in technology.
Another important factor to consider is whether to deploy the latest and greatest in technology (often referred to as living on the 'bleeding' edge) or whether to use technology that has been deployed in a similar environment that is considered 'proven' technology.
As an early adopter you have the opportunity to deploy technology at the start of the adoption curve and maximise the benefit. The flip-side is that if the technology is not proven, you may also run into problems that others haven't considered or experienced and, as a result, may be in for some pain in ironing them out.
As the latest and greatest in technology is proprietary, it may be too early for the technology to have been standardised. One of the biggest risks in deploying proprietary technology is that it will generally lock you into a solution from a single vendor and may lead to significant interoperability problems in the future.
Vendors will often market functionality to increase appeal, but it is important to understand the underlying technology in order to compare similar products. You also need to be able to understand when the functionality or technology will be readily available for purchase in an actual product.
While most people get very excited about the acquisition of new products or technology, it is important to pay careful consideration to the total life-cycle cost of a product. This includes the cost of acquisition and what it will cost to maintain the product – power usage, staff wages and training, and the cost of disposal at the end of the products life.
The cost to the environment is quite topical with the current discussions around the cost of carbon and rapidly increasing power prices. Any product that uses less power is likely to be given greater consideration over a similar product that uses more power.
And with moves to remove electronic waste from landfill, any product that is easier to reclaim or recycle, or uses less hazardous materials (mercury, lead, PCB's, etc) should be preferred over those that don't.
So in short:
Understand where you are now and where you want to be.
Make sure your physical infrastructure can support where you want to be.
Pay attention to trends in technology.
Don't buy into vendor hype - understand the underlying technology.
Think carefully about whether you want to be an early adopter.
Make sure you consider the total cost of ownership.
Building or evolving your network to support future applications is not that difficult especially if you have an understanding of technology and know where you want to go.
Article supplied by Allied Telesis
Related stories
Top stories