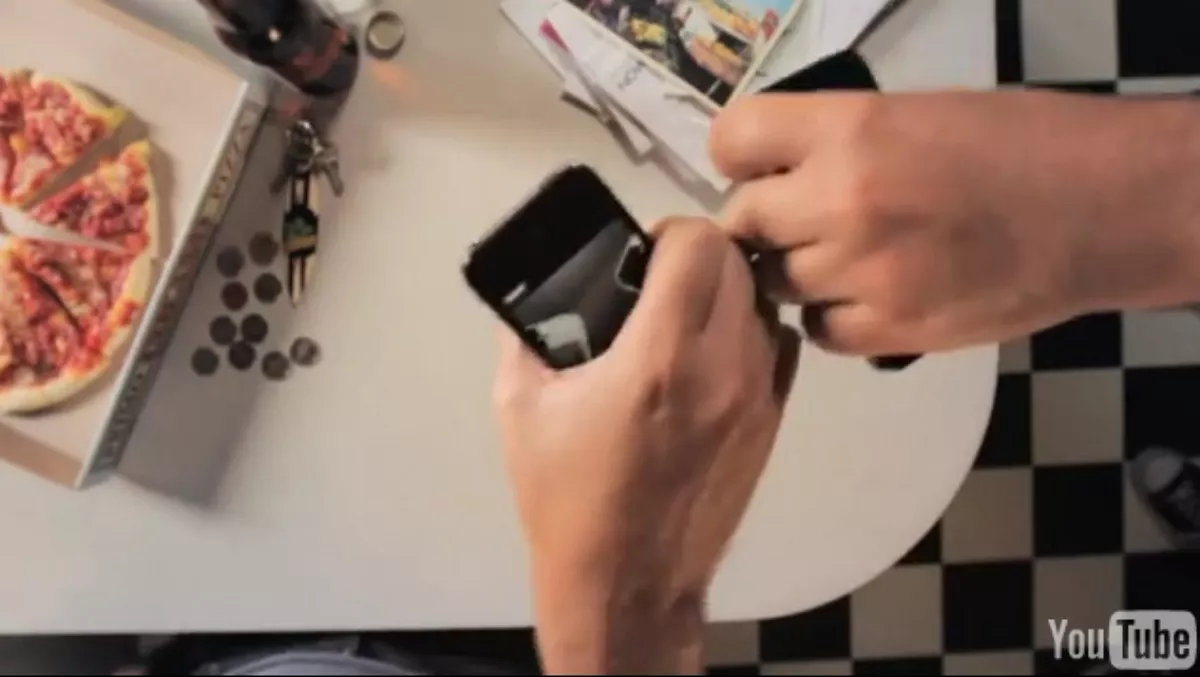 'Bump' to pay with TSB [my]bank app
23 Apr 2012
FYI, this story is more than a year old
Niche bank TSB has launched its entry into the mobile banking arena, [my]bank, promising a full electronic banking service as well as a few extras, most notably the ability to transfer money using 'Bump' technology.
Based on the API from the contact information sharing app of the same name, the 'Bump' feature allows users to make secure transfers by setting up payments in [my]bank then holding their device up against the device of the recipient.
The app is currently only available on iPhone, but a version for Android is said to be on its way. While both parties have to have downloaded the app, only the person sending the money has to be a TSB customer.
[my]bank also includes a unique, customisable interface, optional widgets such as a foreign exchange calculator, and the ability to open, close and name accounts.
Marie Collins, technology services manager at TSB, says users will also be able to contribute to the app's evolution via the [my]bank labs feature.
"We hope to make the banking process as transparent as possible," Collins says.
"At its core, [my]bank is customer-led."
Just last week, BNZ released a new version of its mobile banking app, incorporating a new security feature to eliminate the need for its 'NetGuard' security authentication cards.
Go here for more on TSB's [my]bank.