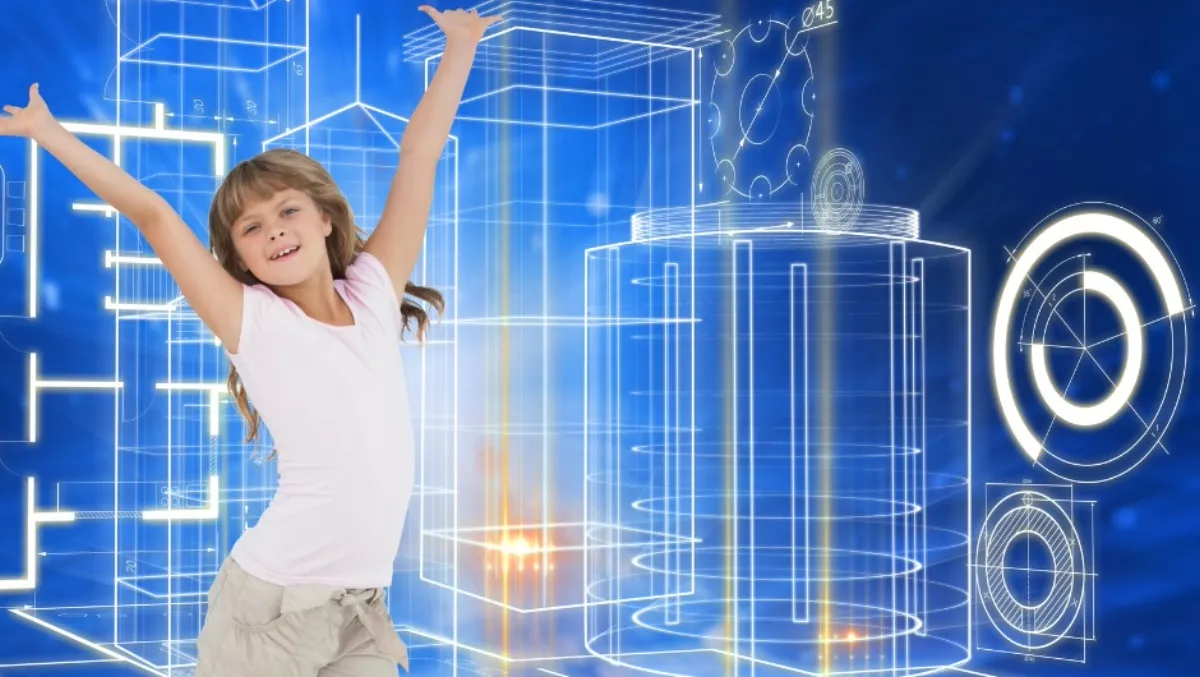 Call goes out for help with STEM gaming platform for girls
FYI, this story is more than a year old
A London-based apps developer has put the call out for Kiwi and Australian educators and those involved in the technology sector, to get behind a new app being created to encourage girls into careers in STEM.
Julia O'Toole, Lookiimedia head of product, says she's looking for people passionate about STEM to help provide exercises to form the basis of the community based gaming platform for girls.
O'Toole, who studied neuroscience, says she believes the obstacles preventing girls from pursuing STEM subjects are not around technical abilities, but more 'mental hurdles'.
"And those hurdles are very hard to remove when the environment is not right," O'Toole says.
She cites a report from Girl Scouts in the United States, which showed 74% of girls like STEM but only 11% to 17% - depending on the country – pursued a career in STEM fields.
"The numbers are shocking. And it resonated with me because I could see myself as one of those girls."
The app, currently under the project name Giniloka, will target girls aged 10 to 12 – right before statistics show a big drop in the levels of girls in STEM – and provide a community environment around a gaming platform.
O'Toole says her research shows girls need a supportive, community environment.
Her research suggests a combination of gaming with some challenges and fun, combined with a community environment provides an optimal environment for girls.
"The idea of the app is to create small challenges because we know the problem is not technical – girls love quizzes and solving problems and have the ability to do very well in the STEM field, the problem is creating an environment where they feel safe but feel like they can thrive."
The platform being created works at three level's O'Toole says.
"The first level is more like a warm-up level with little quizzes and exercises, more like brain teasers."
The second level enables girls to compete in a daily challenge with a scoreboard at the end of the day showing rankings. "Then there is the overall competition, just like on FIFA. You can challenge people and create teams.
"You're totally engaged in it, feel like you're part of a club and want to win.
"What you want is a bit of that competitive spirit – and girls are very competitive by nature – and create a safety net where they can talk without being bullied or looked down on.
Lookiimedia will provide the platform for the offering, and hopes to source exercises and training in the form of games from the wider community.
"What I would love to do with this app is to gather a community to help to design it," O'Toole says.
"Because it is a social app, I'd like to get forces behind it, whether professors, gamers, people who can contribute a bit like an open forum to create the best games for this purpose," she says.
"We're looking for people with the expertise to help make a better product. I don't believe one person has all the answers.
"I have an idea of what the best platform to build for girls and ideas on how to push the right buttons in the brain so they want to continue, feel good about themselves and to create a community around STEM. But someone else may have a perfect exercise to achieve that and we can build on it."
O'Toole says the games will be based around accuracy and speed, getting girls to complete tasks in a 'race'.
"What we want is for the brain to get a kick out of winning and solving the problem. What you want is to make them think they can do it and give them the motivation to go forward."
O'Toole is keen to have companies sponsoring the games and also sponsor teams and competitions.
The sponsorship money will then be used to help provide education for girls in countries where they have almost no access to education, especially in the STEM subjects.
"Countries like Syria, Pakistan, Africa," O'Toole says.
Anyone interested in helping with the project can contact O'Toole at julia@lookiimedia.com
Related stories
Top stories