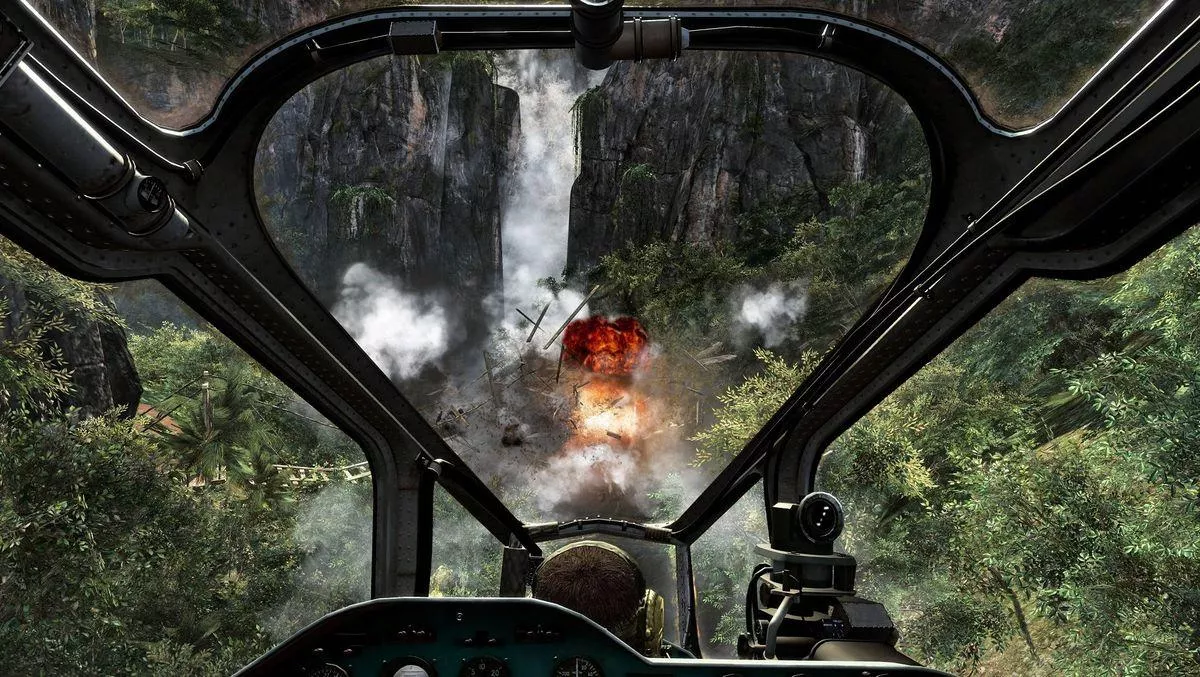 Call of Duty: BLACK OPS - The first Multiplayer details
By Contributor,
01 Sep 2010
FYI, this story is more than a year old
Shortly before GameConsole went to print, Activision and Treyarch dropped the first multiplayer trailer for the upcoming first-person shooter Call of Duty: Black Ops. It's the first Call of Duty title since last year's Call of Duty: Modern Warfare 2, which has sold over 20 million copies worldwide to date.
Until the recently released teaser trailer we knew very little about the eagerly anticipated multiplayer component. Well, we still don't know a great deal about it, but the teaser trailer did reveal one or two previously unknown details…
Remote-detonated, radio-controlled cars: Those tired of the UAV from Modern Warfare and looking for a new way to humiliate their opponents after an epic killstreak are in for a treat. It certainly looks fun to use, but falling victim to it might be another story.
Explosive crossbow: There are bound to be loads of new and interesting weapons in Black Ops, but one in particular that stands out in the teaser trailer draws a striking comparison to Gears of War's Torque Bow.
Video recording: Someone was eventually bound to borrow Halo 3's popular film-clip recording mechanic so you can relive and share your best moments with the community. Finally, Treyarch is bringing that much-requested feature to Call of Duty.
That familiar feeling: Treyarch is not responsible for the popular Modern Warfare titles (which were developed by Infinity Ward) and is instead known for the less popular World War II-based Call of Duty titles. A quick glance at the teaser trailer, however, will do much to reassure Modern Warfare fans, as Black Ops appears to borrow heavily from Modern Warfare's multiplayer template.
The end of the trailer points out that we can expect a full multiplayer reveal on September 1st, which is around about the time that this magazine hits shelves. For the latest on Call of Duty: Black Ops developments, stay tuned.