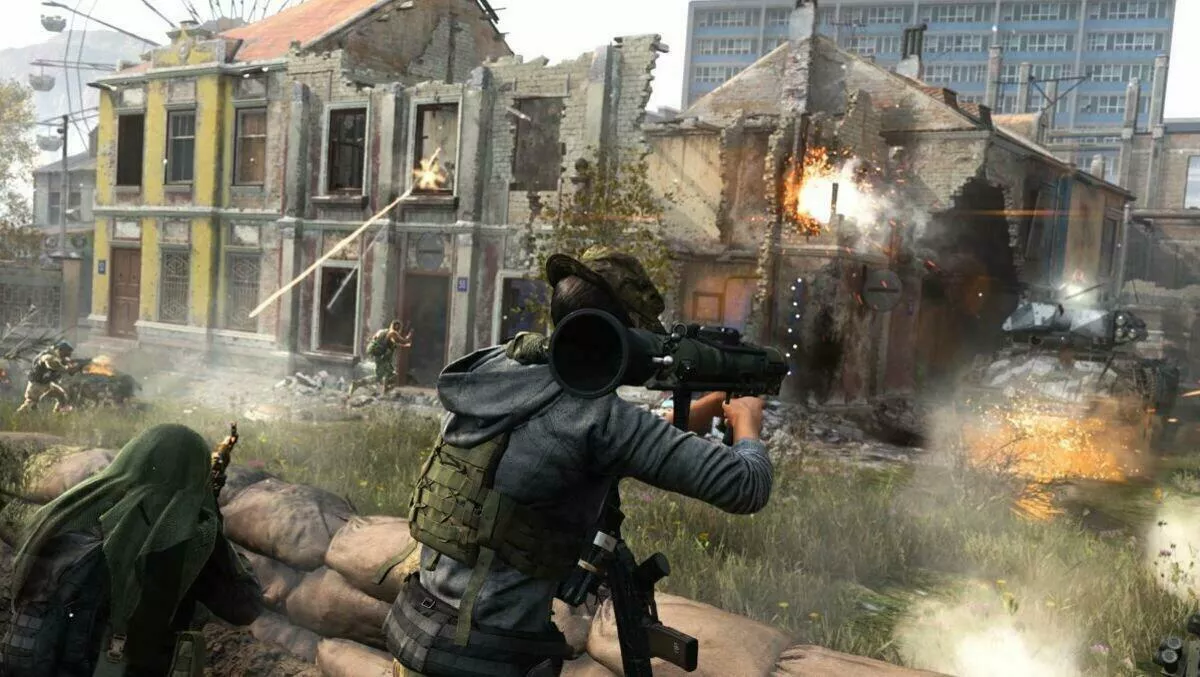 Call of Duty: Modern Warfare - Special Ops: What you'll need to play on PC
FYI, this story is more than a year old
It's little more than a week before Call of Duty: Modern Warfare – Special Ops launches across the world on PlayStation 4, Xbox One and PC.
As the countdown continues, Activision is doing its best to get fans hyped up – and more responsibly, it's making sure keen PC gamers have systems that can handle the grunt.
Not only will it support NVIDIA ray-tracing on GeForce RTX cards, but it will also support NVIDIA Adaptive Shading.
Without further ado, here are Call of Duty: Modern Warfare – Special Ops minimum, recommended and competitive PC requirements:
Minimum PC specs:
Requires DirectX 12 compatible system
OS: Windows 7 64-Bit (SP1) or Windows 10 64-Bit
CPU: Intel Core i3-4340 or AMD FX-6300
Video: NVIDIA GeForce GTX 670 / GeForce GTX 1650 or Radeon HD 7950
RAM: 8GB RAM
HDD: 175GB HD space
Network: Broadband Internet connection
Sound Card: DirectX Compatible
Recommended specs (60fps and all options set to medium):
Requires DirectX 12 compatible system
OS: Windows 10 64 Bit (latest update)
CPU: Intel Core i5-2500K or AMD Ryzen R5 1600X processor
Video: NVIDIA GeForce GTX 970 / GTX 1660 or Radeon R9 390 / AMD RX 580
RAM: 12GB RAM
HDD: 175GB HD space
Network: Broadband Internet connection
Sound Card: DirectX Compatible
Recommended specs for use with ray tracing:
Requires DirectX 12 compatible system
OS: Windows 10 64 Bit (latest update)
CPU: Intel Core i5-2500K or AMD Ryzen R5 1600X processor
Video: NVIDIA GeForce RTX 2060
RAM: 16GB RAM
HDD: 175GB HD space
Network: Broadband Internet connection
Sound Card: DirectX Compatible
Competitive specs (high fps for high refresh monitors)
Requires DirectX 12 compatible system
OS: Windows 10 64 Bit (latest update)
CPU: Intel i7-8700K or AMD Ryzen 1800X
Video: NVIDIA GeForce GTX 1080 / RTX 2070 SUPER or Radeon RX Vega⁶⁴ Graphics
RAM: 16GB RAM
HDD: 175GB HD space
Network: Broadband Internet connection
Sound Card: DirectX Compatible
Ultra RTX Specs to run the game at a high FPS in 4K resolution with ray tracing:
Requires DirectX 12 compatible system
OS: Windows 10 64 Bit (latest update)
CPU: Intel i7-9700K or AMD Ryzen 2700X
Video: NVIDIA GeForce RTX 2080 SUPER
RAM: 16GB RAM
HDD: 175GB HD space
Network: Broadband Internet connection
Sound Card: DirectX Compatible