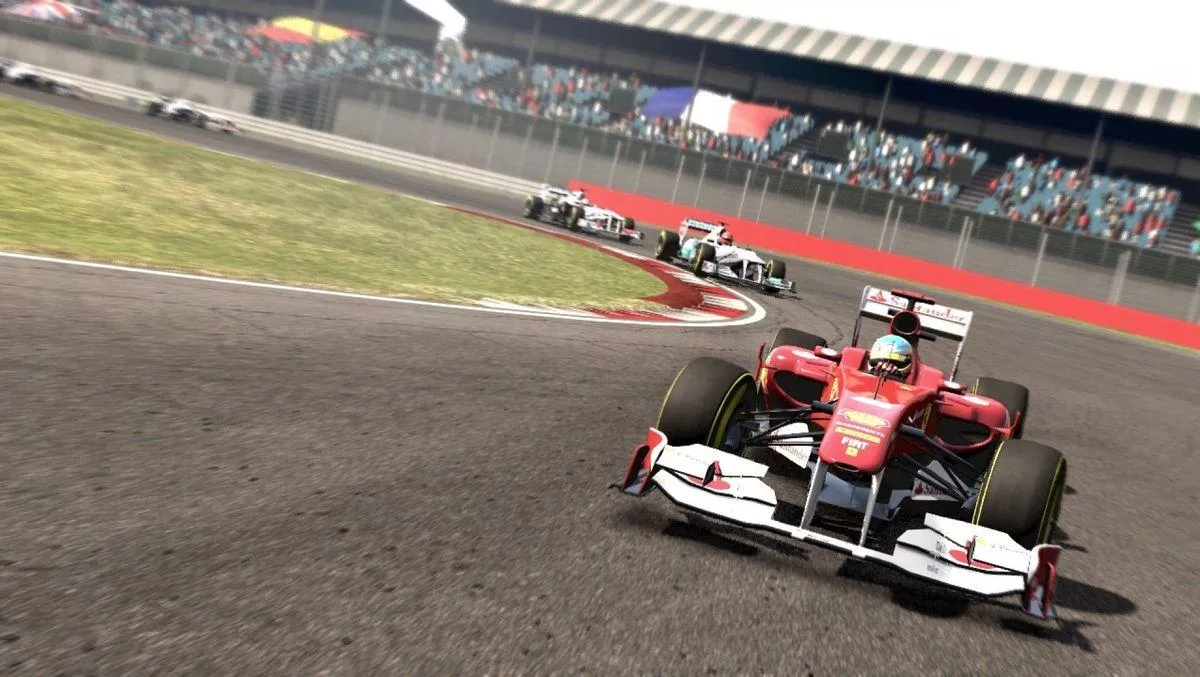 Calling all Formula One fans
FYI, this story is more than a year old
Codemasters have just released the first gameplay trailer for this year's entry in the glamorous racing franchise, F1 2011.
F1 2011 promises to suck players into the life of a Formula One driver more than ever before. Codemasters Birmingham's mantra for the game is 'Be the driver, live the life, go complete,' and from the video it looks like we are going to see the most detailed F1 game yet.
Not only are the cars ultra-detailed, but the garages, pit lanes and the surrounding environment all seem to have had a lick of paint. The 2011 season sees the reintroduction of kinetic energy recovery systems (KERS), whereby the kinetic energy for the car is stored whilst braking and discharges once the vehicle accelerates. Touted as Formula One's contribution to the environment, this will be the first time the KERS has been implemented in a console F1 game.
This year also sees the introduction of driver-adjustable bodywork. Players will be able to use the drag reduction system (DRS) to dynamically adjust the car's aerodynamics. By altering the pitch of a flap on the rear wing, the car's downforce is lowered, giving the car an extra bit of power to aid overtaking.
The multiplayer game has also been tweaked. Players will be able to race against 16 players online plus 8 AI cars to simulate a full 24 car grid, team up with a friend to play through a full season in a new co-op championship mode, or enjoy multiplayer racing from the sofa in split-screen mode.F1 2011 will feature all of the official teams, drivers and circuits from the 2011 FIA Formula One World Championship.
The 2011 season also sees the debut of the 2011 Formula 1 Grand Prix of India at Delhi's Jaypee International Race Circuit and the return of the iconic Nürburgring to the calendar.
The game is powered by Codemasters' proprietary Ego game engine that has previously treated us to the eye watering visuals of Grid, F1 2010 and most recently Dirt 3. F1 2011 will be released in New Zealand on 22rd September for Xbox 360, PlayStation 3 and Windows PC. Check out the trailer below.
Related stories
Top stories